Class gives students look at the computer programming industry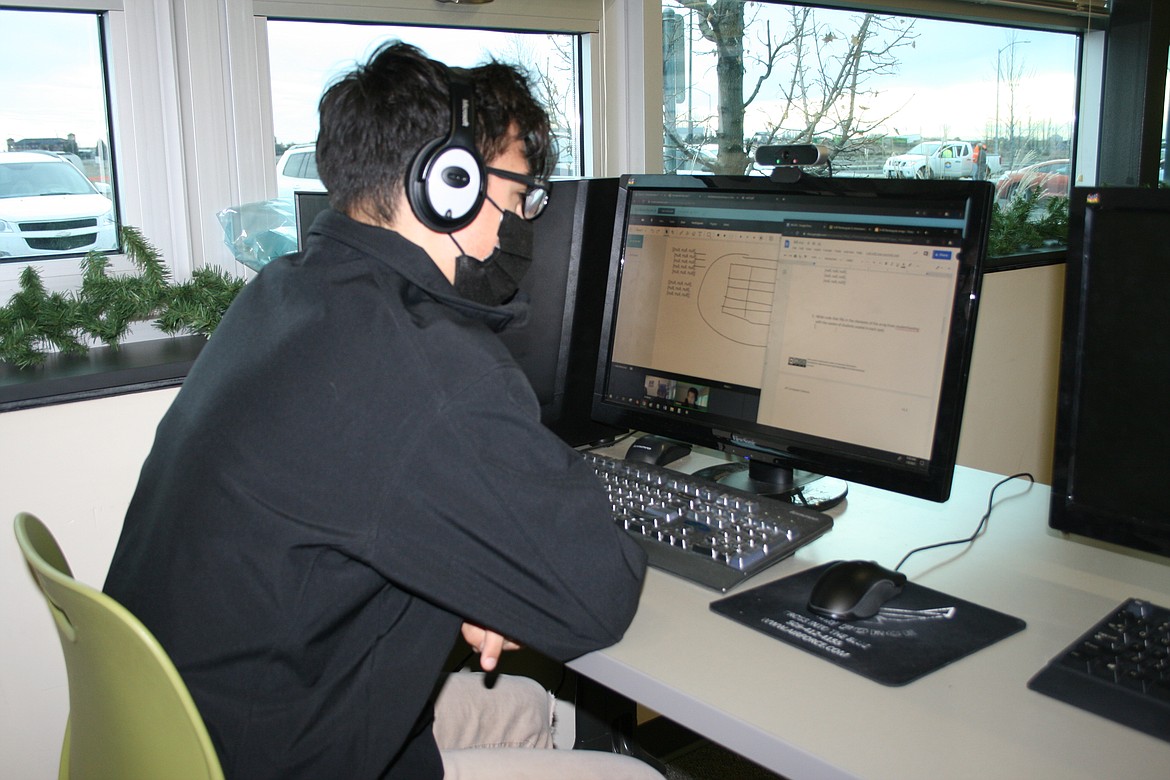 By sharing a screen, Andrew Pannullo, Moses Lake, gets some help with a complicated problem during the TEALS class at Columbia Basin Technical Skills Center, Friday. The class connects high school students with professionals working in the computer programming industry.
Cheryl Schweizer/Columbia Basin Herald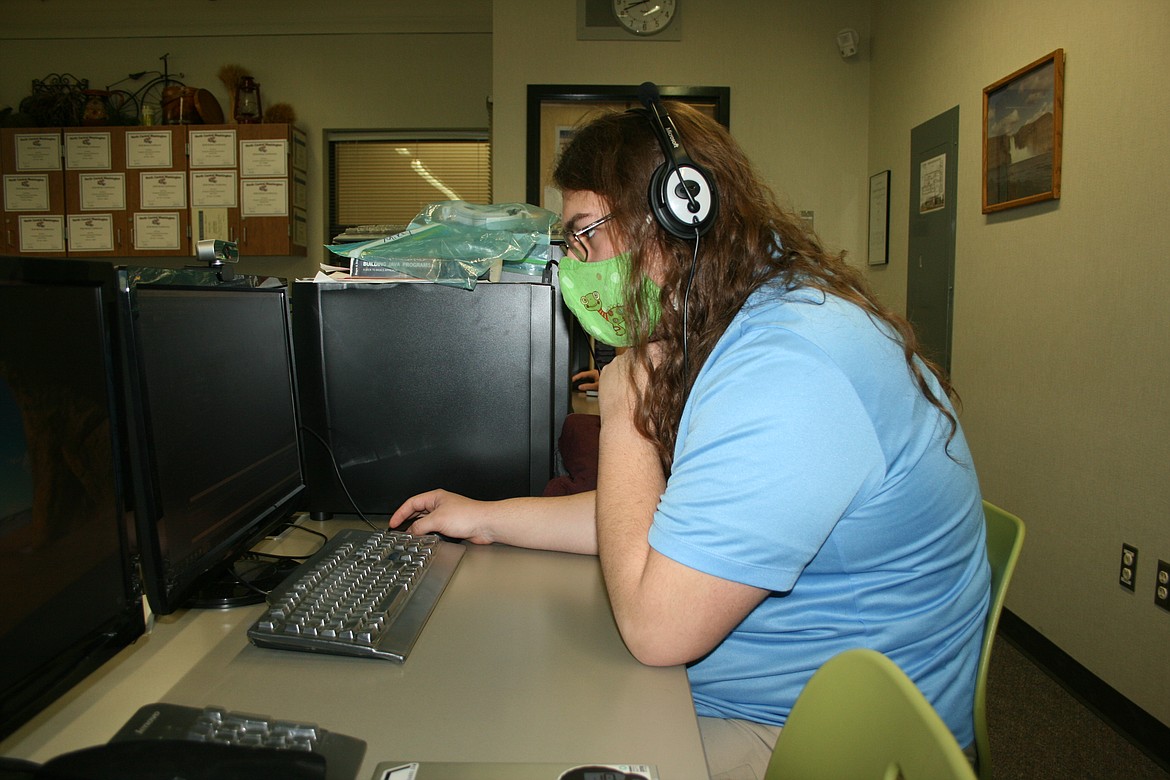 Mikey Ruffle works on a project during the TEALS class at Columbia Basin Technical Skills Center Friday. Ruffle and fellow students receive remote instruction from engineers already working in the field.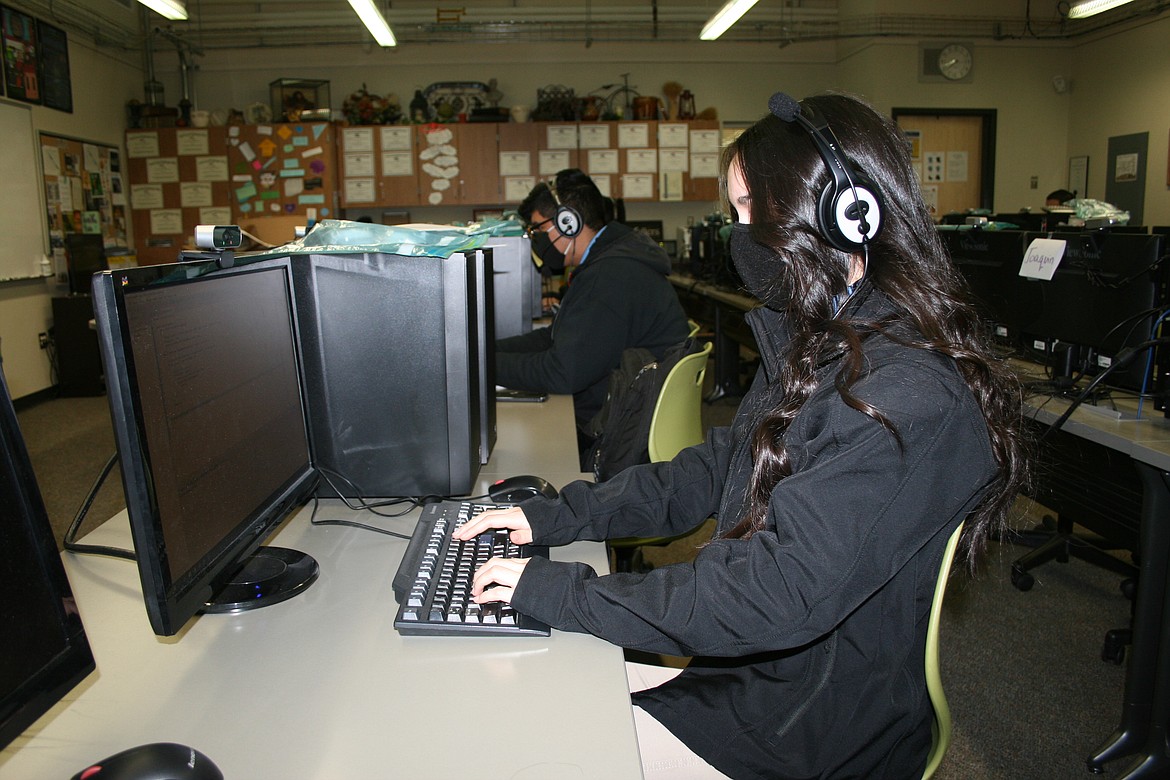 Audrey Tran (foreground) and Angel Torres (background) work on exercises in the TEALS computer programming class at Columbia Basin Technical Skills Center Friday. The program brings industry professionals into high school classrooms.
The only way for computer engineers in the Puget Sound region to teach a programming class at the Columbia Basin Technical Skills Center in Moses Lake is via a meeting app, with headsets. This is the first year for the TEALS program at the skills center, which brings industry professionals into the classroom.
Previous
Next
by
CHERYL SCHWEIZER
Staff Writer
|
January 13, 2021 1:00 AM
MOSES LAKE — High school student Andrew Pannullo said he's learned more than the techniques of coding at the Columbia Basin Technical Skills Center.
"I've been doing this (computer programming) for about four or five years, and I think now it's finally hitting me that – wow, this is way more than I thought," he said.
The Technology Education and Literacy in Schools (TEALS) program brings software engineers to high school classrooms. Along with the technical instruction, they give the students a look at the expectations of the industry. This is the first year for the program, sponsored by Microsoft Philanthropies, at the skills center.
Skills center instructor Terri Pixlee said it's part of an AP (advanced placement) course.
"They're actually working towards the exam," she said.
Students who pass the test receive college credit.
"There have been points this year when I felt like, 'Is this right for me?'" Pannullo, of Moses Lake, said.
The class focuses on video game design, and that seems like an attractive career. But there's a lot more involved in it than he anticipated, he said.
Pixlee said that's one of the lessons from the industry instructors, and she teaches a section, separate from the TEALS class, on the business side of the industry.
"There are expectations," she said.
The nine students in the class meet every day for an hour with volunteer instructors via video conference. Each school is assigned multiple instructors, with two teaching the class on any given day.
"And I'm telling you, it (the curriculum) is tough," Pixlee said. "It's tough for me. I've been teaching programming for a number of years, but this is a new language for me this year. And they are delving deeper than I ever have before."
On Friday morning, one of the subjects was writing programming that could recognize unique elements.
"We were kind of talking about looking for particular names in an array," explained student Maya Armacost-Felton, of Moses Lake.
That kind of code comes in handy when trying to navigate the oceans of information available online.
"Pretty much if you wanted to search for anything, this is what you would want to do," Armacost-Felton said.
It's one of the building blocks for a search engine. A very basic building block.
"This is much more baseline than that (building a search engine)," Armacost-Felton said.
It's challenging enough that students have to pay attention.
"Engagement is always necessary," Armacost-Felton said. "The way that we're doing it — we have everything from worksheets to practices to actual coding, which I think is really important for learning. You can't just take notes and listen, you've got to actually do all this stuff to learn it."
Pannullo said the instructors also talk about expectations, something he hadn't really thought of before.
"It's a lot of deadlines, sticking to your work, and it's a lot of staying on top of — everything," he said. "Making sure that you get things in on time, and you work well with the people around you."
In fact, group projects and collaboration are an important part of the curriculum.
That was something kind of new for him, Pannullo said.
"Before this, I would always prefer to work on my own, because I feel better at my own pace," he said.
But the instructors, Darrell Quick and Chris Chen, told him there will be times when he might get stuck. And when that happens, "you'll remember that you're always going to have people at your level, with you," Pannullo said.
That's been a revelation.
"These are very important skills. Collaboration is probably the biggest skill you can have," he said.
The instructors have shared some of their own experiences, he said, including times when, in Quick's words, he was stuck.
"But that's where he was saying, when he gets stuck, he has maybe, 10, 15 people around him who are a new set of eyes," Pannullo said.
Pannullo has seen the value of collaboration.
"And in that same situation, I have all of these guys," he said. "It's definitely been an experience."
Cheryl Schweizer can be reached via email at cschweizer@columbiabasinherald.com.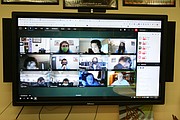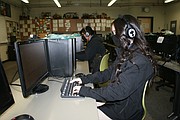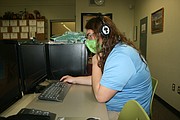 ---