Former MLHS standout off to hot start for Fresno State this season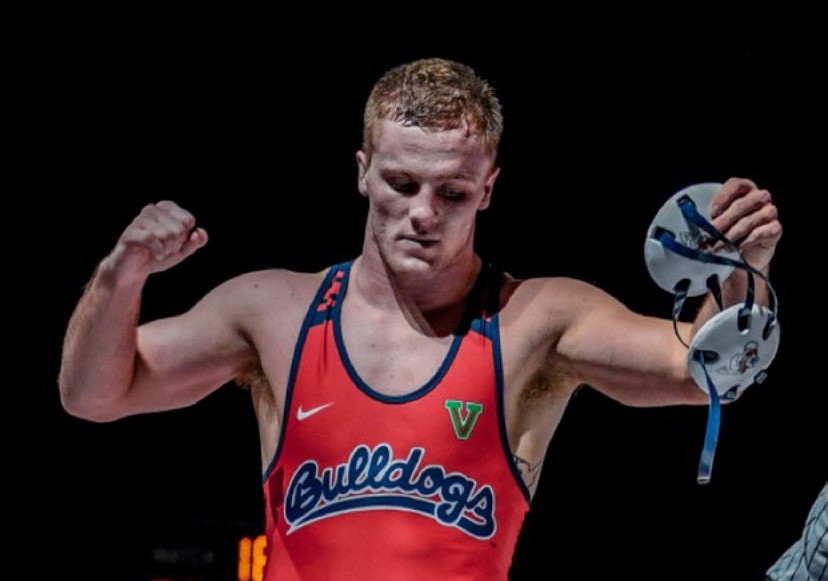 Hunter Cruz celebrates on the mat after a match for the Fresno State Bulldogs.
Hunter Cruz/courtesy photo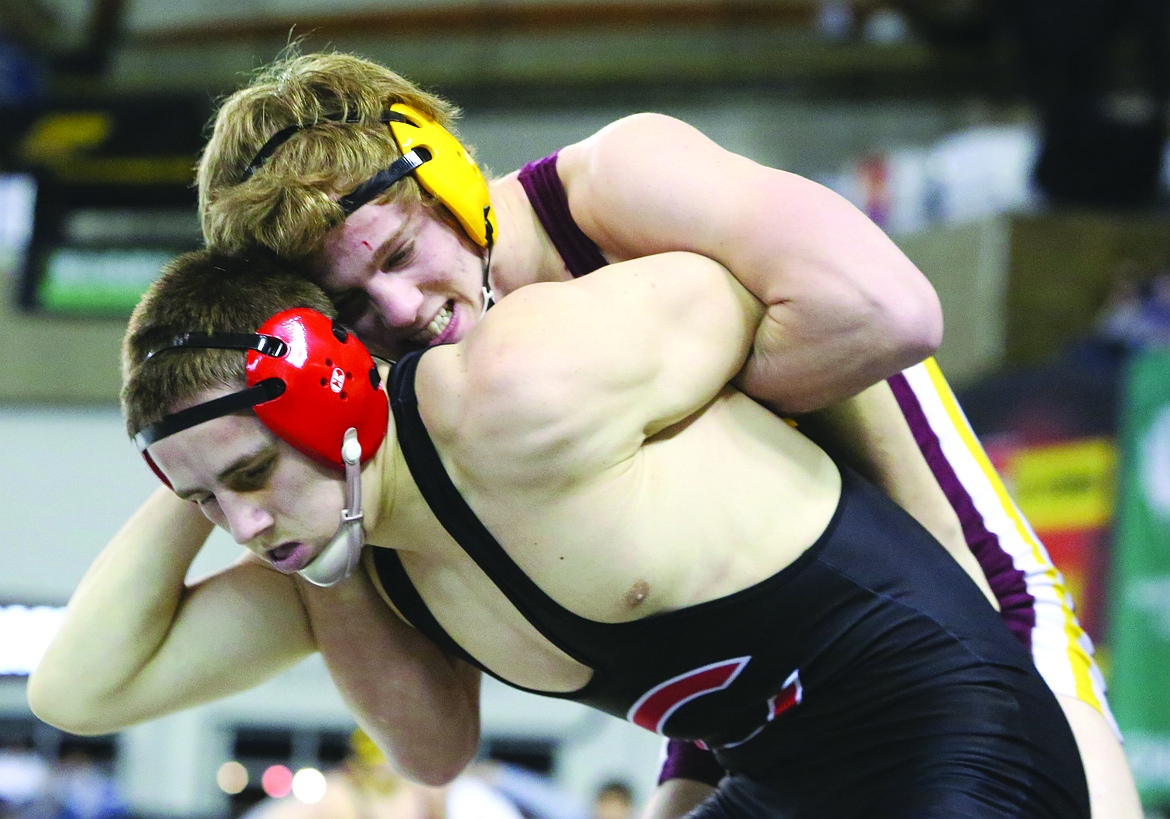 Connor Vanderweyst/Columbia Basin HeraldMoses Lake's Hunter Cruz (maroon) tries to keep Camas' Gideon Malychewski from escaping during the 160-pound semifinals at Mat Classic XXX in 2018.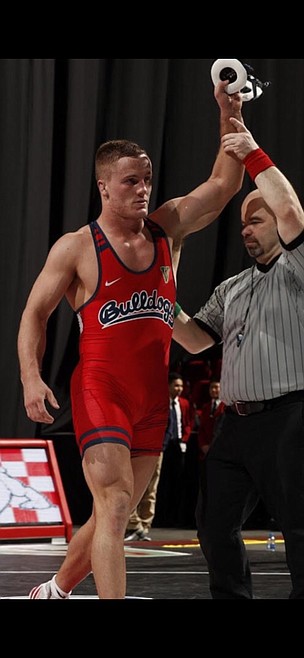 Fresno State Bulldog Hunter Cruz is off to a 4-0 start on the mat this year as he looks to keep the success going in his redshirt sophomore season.
Previous
Next
by
CASEY MCCARTHY
Staff Writer
|
January 12, 2021 1:00 AM
Moses Lake native Hunter Cruz is off to a hot 4-0 this year wrestling for Fresno State University in his redshirt sophomore season.
A two-time state champion at Moses Lake High School, Cruz has his eyes on becoming an All-American and reaching the NCAA Championships in his third year with the Bulldogs program.
In his freshman season, Cruz finished 21-13 on the mat and was named most improved wrestler for the year. After watching the NCAA Championships get cancelled last season, he said his focus coming into this year was just remaining ready no matter what happened.
"We'd rather be safe than sorry," Cruz said of himself and his teammates. "We'd rather be ready if the season ended up happening. And it wound up happening, thankfully, so we were ready for the challenge."
Getting off to a hot start helped him realize the work and time he has been putting in with his teammates in the offseason has paid off. Cruz said he's put in countless hours despite California schools being some of the last to get into the gym this year.
Cruz said he had between four and six weeks to get ready before the season kicked off, but he was just glad to see it arrive. Working this offseason was a challenge with gyms closed and venues for training limited, Cruz said.
Coaches tried to help as much as they could, but were limited in their ability to be involved due to NCAA limitations, leaving much of the work and discipline up to the athletes, he added.
Currently, Cruz said the Bulldogs are in a 10-day quarantine period after one of his teammates tested positive for COVID-19. Meets against Stanford and Wyoming were cancelled.
"Those were big meets for me that I was excited for, but it's all good," Cruz said.
The former MLHS standout said dealing with adversity is just part of the wrestling mindset he has trained and worked on for years.
"When you train to be a wrestler, it's like you're uncomfortable all the time," Cruz said. "You find a way to be comfortable being uncomfortable. That's why I say a situation like this, the wrestling community handles it better than other communities."
Cruz said the last year or so has given him a different perspective and added appreciation for the time he gets on the mat and in the wrestling room. He said he realizes competing at the collegiate level is a privilege not everyone gets.
"Now more than ever, you don't know when it's going to be your last time wrestling," Cruz said. "We could never wrestle again this season. The governor could shut it all down. Who knows?"
Making the most of every day is key, Cruz said, and that's what he's focused on. Coming from a program with a rich tradition of success in Moses Lake, he said wrestlers are trained for "stuff like this."
With the work he put in during high school and while at Fresno State, Cruz said he's confident that he can follow up his start to the year and fight toward his goal of standing on the podium at the NCAA finals.
Fresno State announced their wrestling program wouldn't continue following this season, after reinstating the program about four years ago. Cruz said knowing the program is going away for a while drives him to be the last All-American the Bulldogs see before the program comes back.
While his collegiate season is underway, Cruz said he can't imagine how tough it is for the high school wrestlers fighting to get where he is today. He said he feels they're in just about "the worst situation possible," especially the upperclassmen vying for that first state title.
Coming into his senior high school season, Cruz said he wasn't even getting recruited yet.
"I wasn't really known nationally so I needed that last season jump to get to the next level where I ended up at Fresno State," Cruz said. "I feel so bad for those kids, especially those right on the brink of breaking out, which I know at Moses Lake we have three or four of those guys that could definitely wrestle at the Division 1 level."
Knowing just how important his two successful trips to the Mat Classic were to him, Cruz said it breaks his heart realizing high school athletes might not get a chance at that feeling this year.
Cruz is set to graduate early with his bachelor's degree in communications in the spring from Fresno State. With the wrestling program gone after this year, he said he's still weighing his options on his athletic career next season. Due to uncertainty from COVID-19 surrounding this season, Cruz will still have three years of eligibility left after this year.
Off the mat, Cruz said the same ability to deal with adversity has helped him manage his personal and academic duties while remaining ready as an athlete.
"I've talked with my teammates about it a little bit and we're used to the adversity," Cruz said. "We're used to being out of our element."
Cruz said "being out of their element" has just expanded a bit this year beyond the mat and training room. Undefeated so far this year, the Moses Lake native isn't looking at slowing down anytime soon.
Casey McCarthy can be reached via email at cmccarthy@columbiabasinherald.com.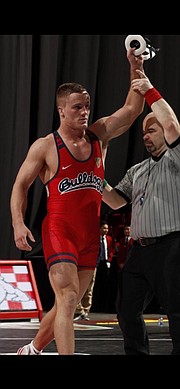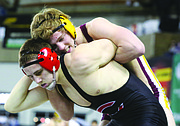 ---