McKay administrator outlines struggle with COVID-19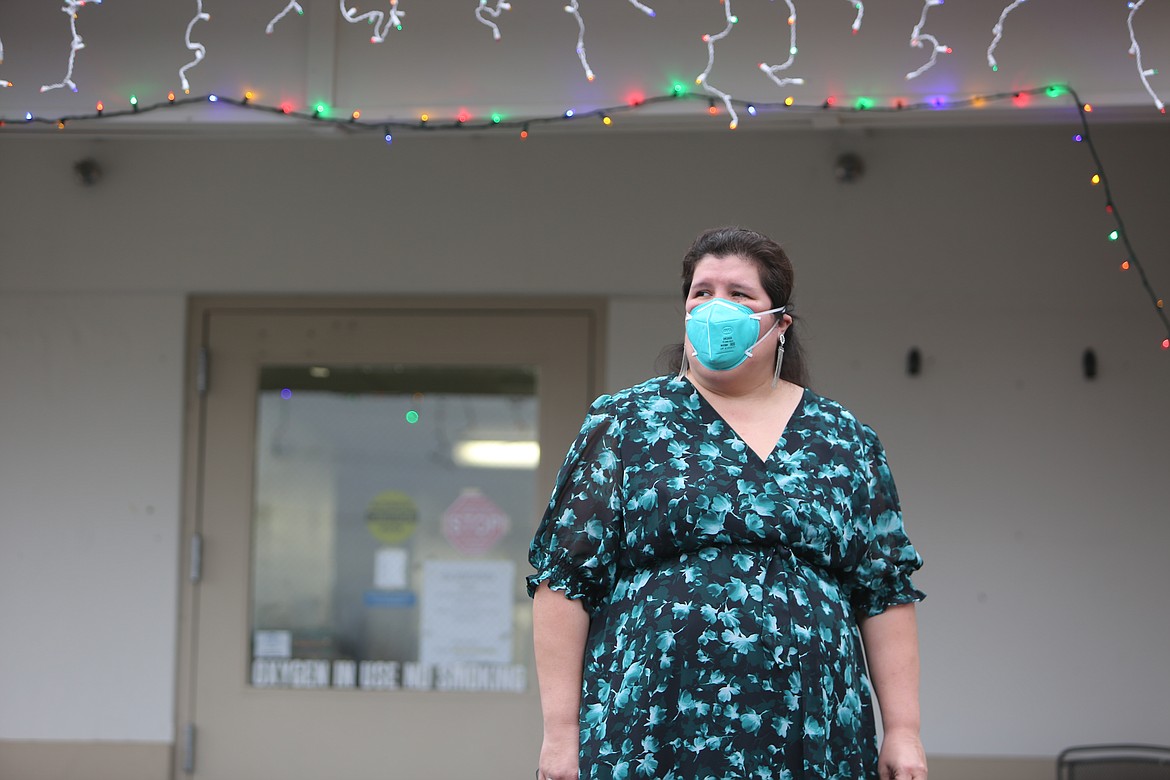 McKay Healthcare and Rehabilitation Center Administrator Erica Gaertner stands outside the facility she oversees. McKay was hard hit by COVID-19 in November, and saw 32 of the facility's patients transferred to a COVID-specific long-term care center in Pasco.
Emry Dinman
McKay Healthcare and Rehabilitation Center Administrator Erica Gaertner stands outside the facility she oversees. McKay was hard hit by COVID-19 in November, and saw 32 of the facility's patients transferred to a COVID-specific long-term care center in Pasco.
Previous
Next
by
CHARLES H. FEATHERSTONE
Staff Writer
|
January 8, 2021 1:00 AM
SOAP LAKE — When COVID-19 hit McKay Healthcare & Rehabilitation Center in early November, Administrator Erica Gaertner said both the facility's staff and residents had a hard time.
"We didn't have enough staff to take care of the residents," Gaertner told members of the Columbia Basin Senior Networking Forum during an online meeting Tuesday. "It was just us three for about five days working the floor. It was traumatizing, it was very difficult."
In fact, so many of McKay's 41 staff members — including Gaertner herself, who tested positive for the novel coronavirus on Nov. 4 — were quarantined or isolated, Gaertner said the center had to move nearly all of its patients to a COVID-specific treatment center, Avalon Health & Rehabilitation Center, in Pasco.
"They can take about 32 people, and they only had three, so they were able to take all of our positive residents," Gaertner said. "We essentially evacuated them over four days."
That left six residents at McKay to be tended to by two nurses, a situation that was "manageable," Gaertner said, but focusing on caring for patients made it difficult for workers at McKay to deal with their own difficulties.
"You get into this because you care about people, and we're really good about caring for people, but really bad about caring for ourselves," she said. "Stress, grief, no time to process anything — we're recognizing the trauma for what it is. It was not just an outbreak, and we did what we had to do (in response)."
"I have a traumatized team," Gaertner added.
Because of the outbreak, the Grant County Health District publicly reported 11 deaths from COVID-19 at McKay. Gaertner later told the Columbia Basin Herald that as many as 17 of the center's patients died because of COVID-19, though only one of them died in Soap Lake. The remainder, she said, died at Avalon in Pasco.
The need for continued COVID-19 precautions means that McKay — which is one of the few skilled nursing facilities and long-term care centers in the state that is also a stand-alone hospital district — is unable to get close to its full capacity of 42 patients and has to pay a great deal more for personal protective equipment.
Currently, McKay has 15 residents, Gaertner said. Because the hospital cannot bill, or is only paid by Medicaid (which reimburses long-term care below the cost of providing it), that means the hospital's finances are going to be precarious for some months to come.
"The bean counters have a dismal outlook on how long it will take us to recover," she said. "If we can keep on doing what we've been doing for the last three weeks, we'll be back in the high 20s by the end of March."
However, Gaertner said McKay will likely be reliant on Grant County registered warrants — basically, the hospital district's line of credit — for a while.
"We do know we're operating at a loss and more than usual," she said. "It will be a very tricky recovery, and will go over our warrant line."
According to Grant County Treasurer Darryl Pheasant, the county has set McKay's warrant limit at $500,000, and the hospital had an outstanding balance of $328,000 as of the end of December.
"They are still ahead of where they were a year ago," he said.
Gaertner said McKay has an arrangement with Walgreens to distribute both the Pfizer and Moderna COVID-19 vaccinations onsite beginning Jan. 13. In fact, Gaertner said she got inoculated as part of the first round of shots at Samaritan Hospital in Moses Lake, but some staffers expressed concern about the whole vaccination process.
"There's a real fear in the staff that at some point in time it will become a requirement to work, not just at McKay, but elsewhere," she said.
Despite the difficulties, Gaertner still has hope for the facility, which was founded in 1938 and is Soap Lake's second largest employer behind the school district. She hopes to do a community needs assessment this year to find out what the biggest health care needs are in Soap Lake, and the center has 22 undeveloped acres that Gaertner said can be used to "diversify, complement and expand service to the community."
She also thanked the community for emails and text messages of hope and encouragement during the worst of the outbreak last fall.
"Community support sustained the team," she Gaertner said. "Texts and emails that said we love you guys, we care, keep going, that helped us get through some really dark days."
Charles H. Featherstone can be reached at cfeatherstone@columbiabasinherald.com.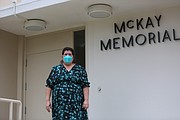 ---