New Year's fireworks sales triple at local stand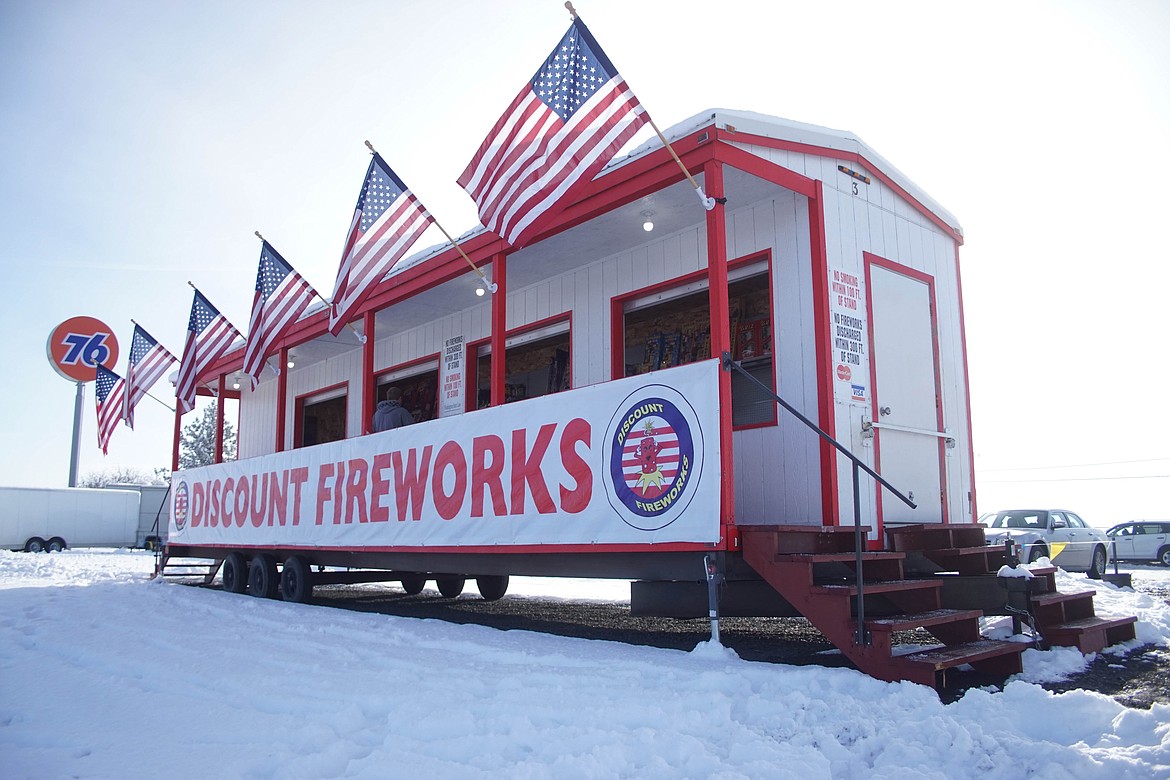 The Sand Scorpions firework stand off State Route 17.
by
SAM FLETCHER
Staff Writer
|
January 4, 2021 1:00 AM
"Everyone is so irritated about 2020, they just want to go and blow everything up," said Rich Archer, one of the founders of the Sand Scorpions ORV Group, which sells fireworks throughout Grant County.
In a normal winter, they sell 24,000 fireworks for New Year's Eve, he said. But, this year, they sold 74,000 in the parking lot of Airway Deli Mart (5053 Airway Drive NE).
Bright sun reflected off a blanket of melting snow Thursday, while families hobbled off the wood deck of the fireworks stand cradling boxes of sparklers, ground spinners, Roman candles, mortars and more.
But it just wasn't about fireworks.
"Being with the family, that's what matters," said Lucy Garcia, of Moses Lake.
She tried to stay safe this year for her father, she said, and watching fireworks was something the whole family could do together.
For Eric Hanquist, of Moses Lake, this year's festivities were hardly any different from others, he said. He had a big family he hung out with, he said, and he looked forward to spending the holiday with them.
Freddy Munoz, also of Moses Lake, said he would work until 11 p.m. New Year's Eve. When he got home, right before the new year, he said he would put on a light show for his kids in the yard.
It's not a bad way to bring 2020 to an end, he said.
"It's time for a change," Munoz said. "Let's put it behind and start a new year."
As for what to expect in 2021, Garcia said the small things were the big things.
"We hope everybody stays safe and everybody gets along," she said. "That's the whole thing, to enjoy what you can right now."
Aside from everyone wanting to send 2020 up in a ball of light, fireworks stand owners Archer and Lyle Laves attributed the heightened sales to many businesses closing and more families being home this year.
"We're all stuck at home now, and that's something you can go out into the backyard and do with the kids and have fun and not get anyone else involved," Archer said. "It's a really cool thing."
Sam Fletcher can be reached via email at sfletcher@columbiabasinherald.com.
---