Big Bend CC trustee announces resignation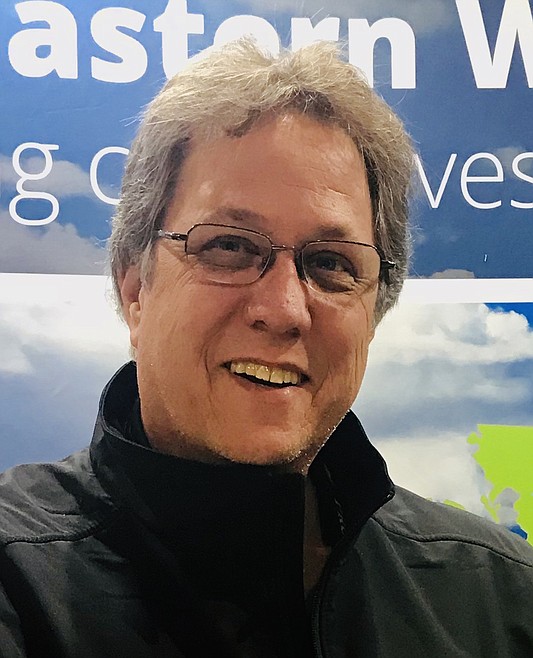 by
CHERYL SCHWEIZER
Staff Writer
|
January 4, 2021 1:00 AM
MOSES LAKE — Big Bend Community College trustee Stephen McFadden has announced his resignation, effective in March.
McFadden, of Ritzville, said in his resignation letter he took a job as director of economic development and marketing for the Port of Pasco in September, and will move to Tri-Cities. Since that's outside the college district, he's ineligible to serve as trustee. He has been on the BBCC board since 2011.
His resignation will be on the agenda for trustee action at Thursday's meeting, as board chair Anna Franz and trustee Jon Lane have been writing a job description for trustees to review.
McFadden called serving as a BBCC trustee "the most fulfilling community service I have ever accomplished" in his letter. He also praised Big Bend staff, faculty, students and trustees, and said they have created a campus community that all involved should be proud of.
"Our group of trustees is incredibly dedicated to Big Bend," McFadden wrote, and said each trustee brings unique skills to the job.
State law stipulates community college trustees be appointed by the governor. McFadden's replacement will serve out the remainder of his term, which ends in 2023.
BBCC trustees set policy, but leave the administration of the college to the president. Their role is to hire and evaluate the college's president and monitor how BBCC is doing.
Trustees also are responsible for approving the operating and capital budgets, approving collective bargaining agreements, and authorizing the sale or purchase of property. Additionally, trustees grant or deny tenure and approve professional leave. And, it's up to the trustees to name buildings on campus and approve honorary degrees.
Trustees are required to attend board meetings regularly and participate in board activities, as trustees are encouraged to think about long-term goals and participate in long-term planning.
Cheryl Schweizer can be reached via email at cschweizer@columbiabasinherald.com.
Recent Headlines
---