House approves bill on limited licenses for foreign physicians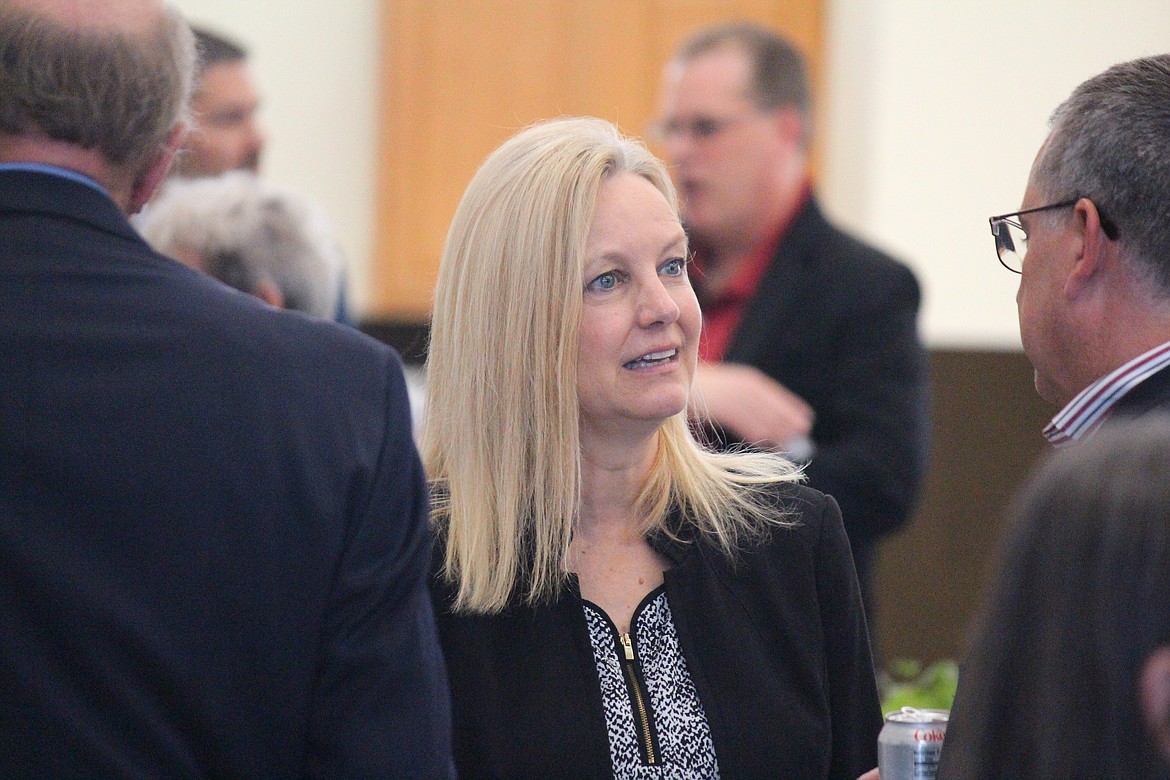 Richard Byrd/Sun Tribune Ninth District Rep. Mary Dye, left, was one of several lawmakers who were in attendance at the annual banquet.
by
Angelica Relente, Herald Legislative Writer
|
February 28, 2021 6:04 PM
A physician who attended medical school outside the United States or Canada and is looking to practice medicine in Washington may have a clearer path to take if a Washington House bill is signed into law.
House Bill 1129, which passed in a 94-4 vote Wednesday, would permit the Washington Medical Commission to supply international medical graduates with limited licenses so they can work at a U.S. health care facility, according to the bill's text.
The commission can also supply limited licenses to international medical graduates who would work as physicians for the state Department of Children, Youth and Families, according to the bill's text.
Rep. Javier Valdez, D-Seattle, is HB 1129's primary sponsor. Valdez said during the virtual floor debate one of the things the COVID-19 pandemic showed is the lack of medical doctors who can speak a foreign language.
The state needs to do better in addressing the shortage of bilingual and bicultural doctors and physicians, Valdez said. HB 1129 is an important step the legislature can take to address that.
"Our underserved communities were hit hard by hospitalizations," Valdez said. "These disparities reinforce that our state needs to do better with more physicians that share similar backgrounds, languages and cultures of their patients."
Rep. Mary Dye, R-Pomeroy, voted in favor of HB 1129. Dye said during the virtual floor debate one of the counties she serves was fortunate to have a number of medical doctors live in the area, including Dr. Syed Zafar, who immigrated from Bangladesh.
Zafar's children attended grade school with Dye's children, she said, and Zafar served the community in Garfield County for a number of years. Eventually, Zafar moved to Georgia to be closer to his family.
"During the time that he served here he brought a practicality from his upbringing in Bangladesh that really fit with the ethics of this community," Dye said.
Rep. Joe Schmick, R-Colfax, voted in favor of HB 1129. Schmick said during the virtual floor debate the bill would allow international medical graduates to practice in Washington under direct supervision.
"This is a move in the right direction," Schmick said.
Rep. Vandana Slatter, D-Bellevue, said during the virtual floor debate HB 1129 reminds her of her father, who was an international medical graduate himself. Her father received medical education from India and later worked in a rural community in the U.S.
"He was often paid in chickens, chocolate cake and eggs because people cannot always afford to pay," Slatter said. "It's very important that we recognize … the willingness for people to come, support and serve our communities."
During the House's morning floor session, representatives also approved HB 1068 (in a 61-37 vote), HB 1143 (98-0), HB 1176 (77-20), HB 1096 (96-0) and HB 1196 (94-3). The bills will move to the respective Senate committees.
---