Great day for Great Danes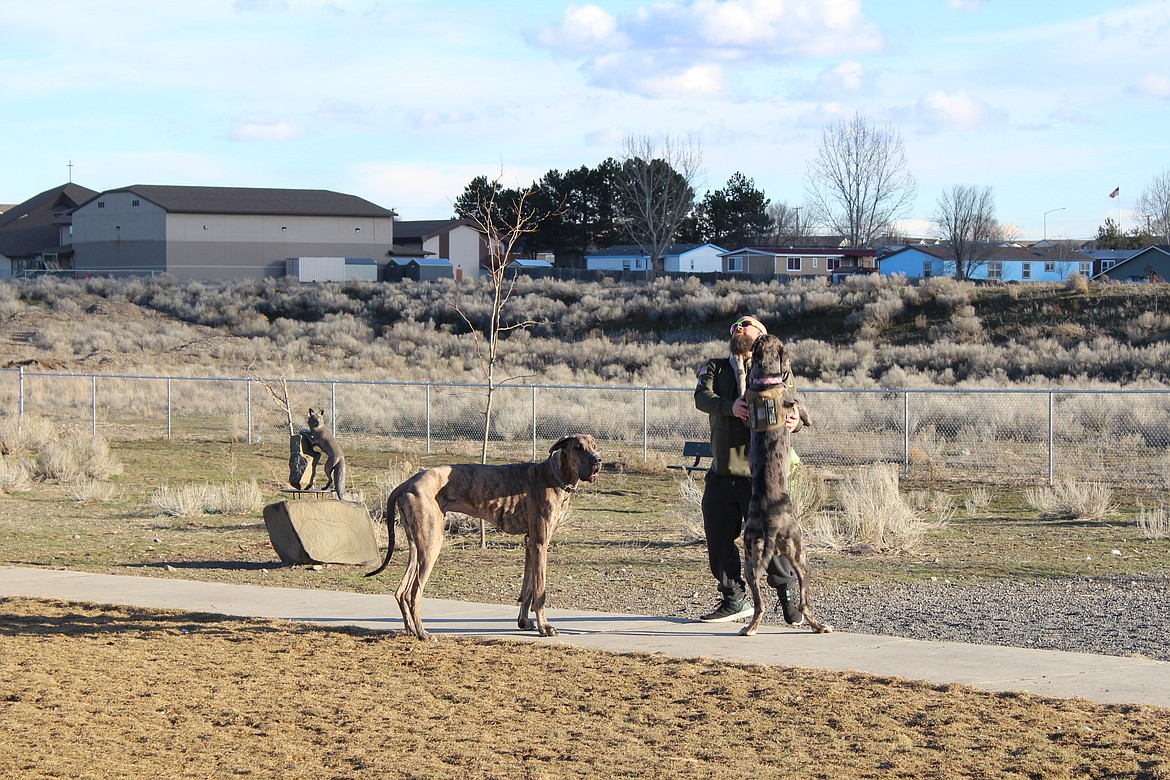 Emily Thornton, Community Editor
|
February 26, 2021 1:00 AM
One-year-old Willow, a European Great Dane and service dog, gives her owner, James Hash, of Moses Lake, some love Tuesday afternoon at Basin Homes Park while 1-year-old Dexter, an American Great Dane, looks toward the dogs' other owner, Anna Hash (not pictured).
Dexter had surgery about a week ago after he swallowed a toy, Anna Hash said, and veterinarians had to remove part of his intestines. The toy caused blockage, which resulted that part of the intestines dying, she added, but he was regaining weight lost during that time.
The dog park at 1201 N. Paxson Drive allows furry critters to roam leashless and meet other dogs while owners watch.
---