Doggie day care business expands from Ephrata to Moses Lake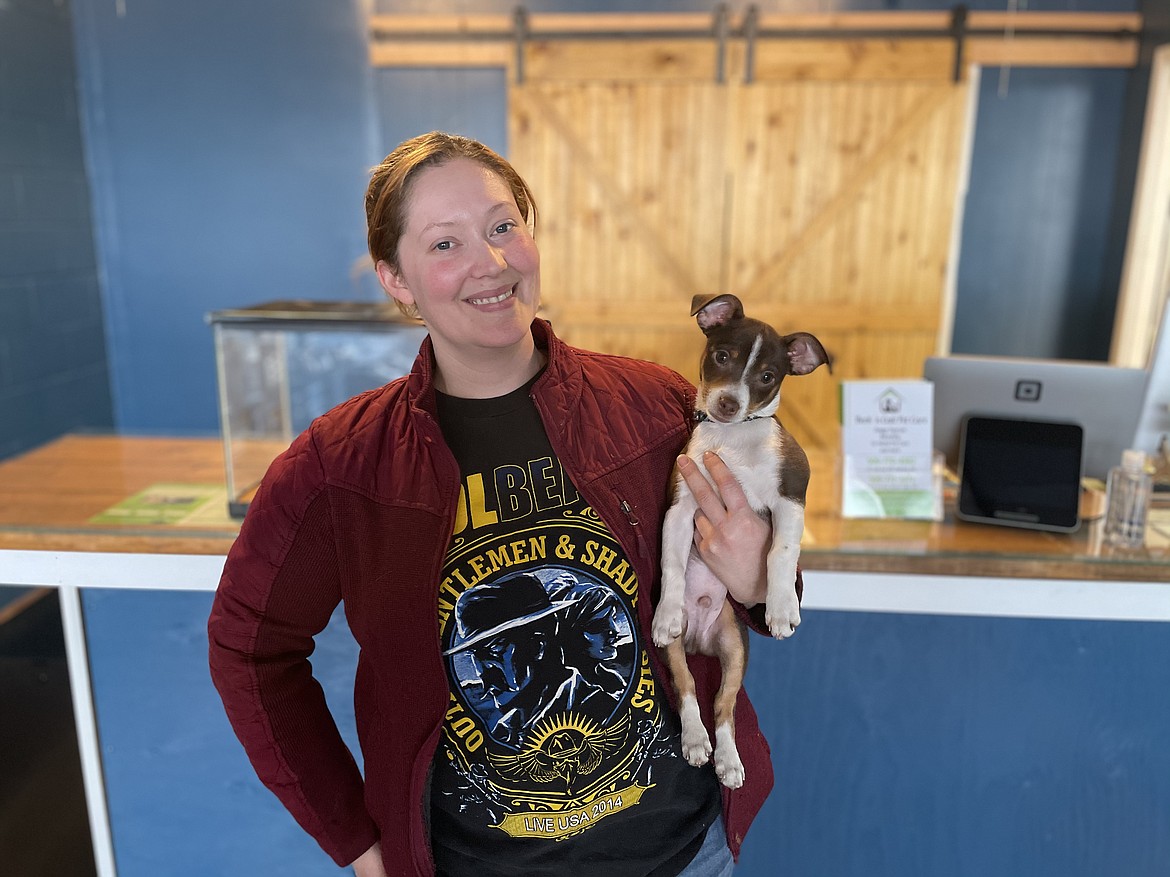 Jennifer Beck, the owner of Beck 'n Call Pet Care in Ephrata, and her latest adoption, Simon. Beck is opening a second "doggie daycare" site in Moses Lake in the old Humane Society Thrift Shop at 416 W Third Avenue.
Charles H. Featherstone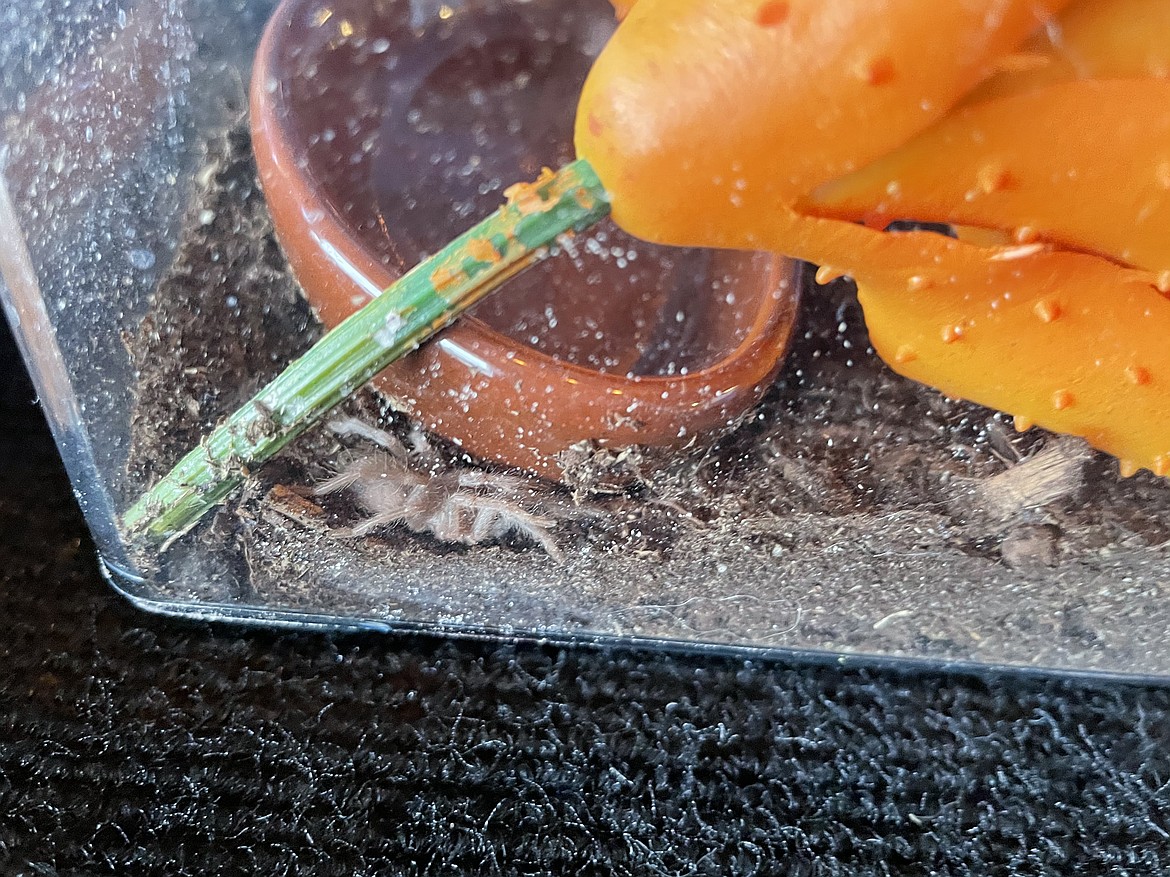 This tiny Goliath birdeating spider -- the largest species of spider in the world -- is only six weeks old, and will get as big as 12 inches across when it is full grown.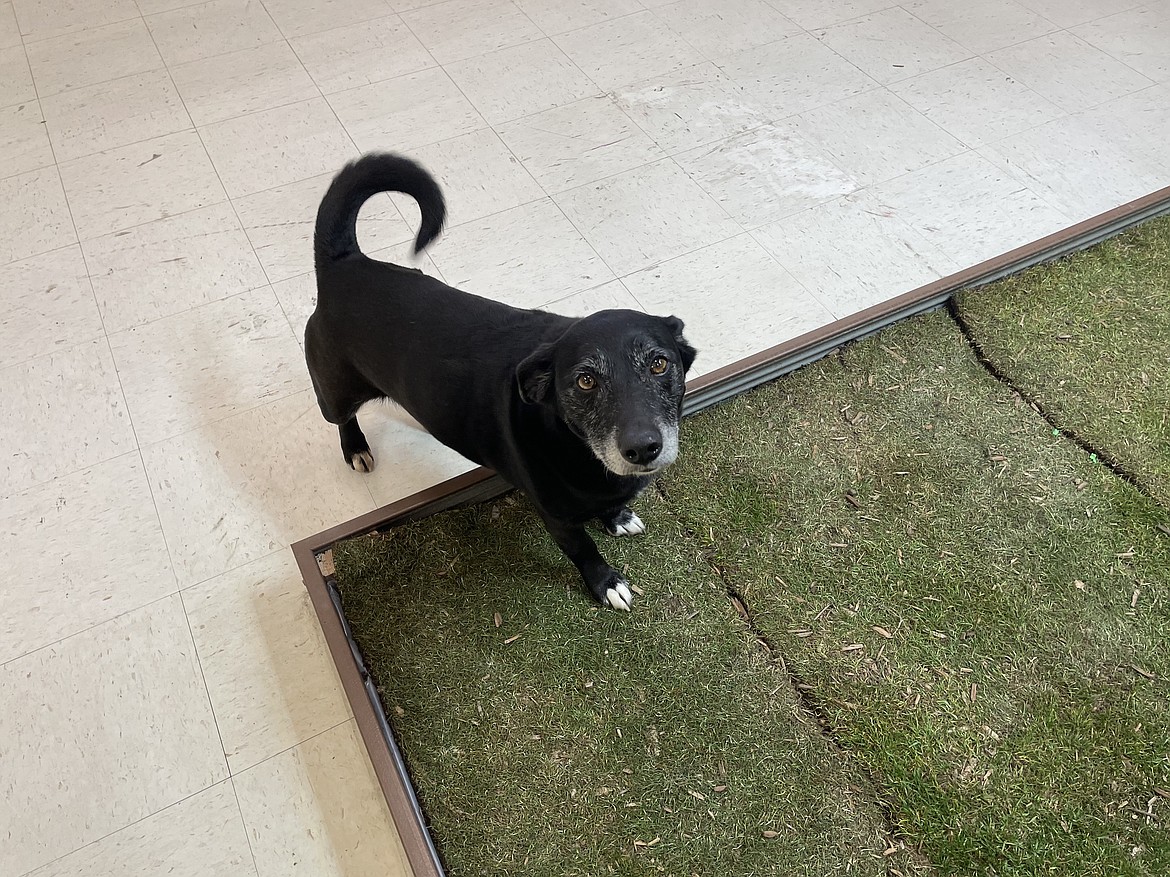 Josie at the patch of indoor grass that will be used for potty training at Beck 'n Call Pet Care in Moses Lake. The new doggie daycare is set to open on Monday, March 1.
Previous
Next
by
CHARLES H. FEATHERSTONE
Staff Writer
|
February 25, 2021 1:00 AM
MOSES LAKE — Jennifer Beck has a thing for dogs.
"I've been doing home pet care since I was 13," said the 30-year-old owner of Beck 'n Call Pet Care. "I've always loved dogs and animals and all that, it's just kind of a natural fit for me."
Beck opened up her doggie day care business in Ephrata in 2018, and it has done so well — has so many customers from Moses Lake — she is expanding it. She is opening a second location in what used to be the Humane Society Thrift Store at 416 W. Third Ave., Moses Lake.
The new location smells of fresh paint, and as she walks around, Beck is followed by her brother's dog Josie and a puppy she rescued not long ago, Simon, who wrestle and play and nip at each other.
"Josie is going on 10 or 11; she likes to play with Simon, but she gets fed up pretty quickly," Beck said. "He's still learning, and we have boundaries to work through. He's still a pup."
And as supplies and animals arrive, Beck is focused on why she's in business: to provide day care for dogs the way she does and a great reptile selection, "which is kind of an obsession of mine," she said.
As a pair of lizards bask on a log underneath a heat lamp, Beck points to a pale spider about the size of quarter hunkered down in the dirt inside a plastic tank. It's a Goliath birdeating spider, a species of tarantula, and it's only six weeks old right now. But as it gets older, it will get bigger — much, much bigger — with a body 5 inches long and a leg span of nearly 12 inches.
Because Beck has a thing for spiders, too.
"Bird eaters are the largest spiders in the world," Beck said. "When she's about 2-3 months old, a little bigger and a little healthier, then she'll be up for adoption."
Because yes, Beck said, someone will adopt the spider. She has a Chilean rose hair tarantula — another species, smaller than the Goliath birdeater — she got as a tween and named Twinkie.
"I had to write an essay to my parents to be able to get her. She's four to five inches, which is not very big," she said. "She's definitely an interesting pet."
"People are fascinated with this kind of stuff, and so are we," Beck added.
But the bulk of Beck's business will be caring for dogs.
The Moses Lake location, which is set to open Monday, will do doggie day care only, at least at first, with dog owners signing up for four to eight hours of play and social interaction with people and an ad hoc pack of other dogs.
"In Ephrata, we have an outdoor area; but here we don't, so we have an indoor patch of real grass for them to go potty on," Beck said.
Beck said she also provides some basic "pack mentality training" that helps with house training and obedience. She even does basic "wellness grooming" of bathing, clipping nails, and brushing them, to keep animals "clean and healthy."
"We're not giving fancy cuts or anything like that. We don't want to compete with other groomers in town," she said.
The point is to make sure a dog doesn't sit at home, alone, with nothing to do and no way to get exercise.
"A bored dog is a destructive dog," Beck said. "That's doggie day care."
The response has been tremendous, Beck said, which explains why during a pandemic she has been able to take a risk and expand her business.
"We have about two dozen 'evals' for the first week we're open here, already on the books," she said. "We have customers who live here who already do boarding with us who are excited for us to be here for day care."
Whatever one might think about giant South American spiders (when's the last time you saw someone taking a dinner-plate-size tarantula out for a walk?), people do love their dogs. And want them well taken care of.
"COVID-19 didn't affect our business as much as you'd think," Beck said. "Doggie day care and boarding is huge in this area."
Charles H. Featherstone can be reached at cfeatherstone@columbiabasinherald.com.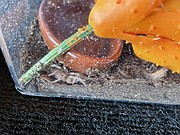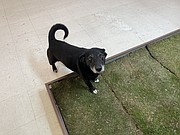 ---