Senators approve shoreline armoring bill; Warnick votes against it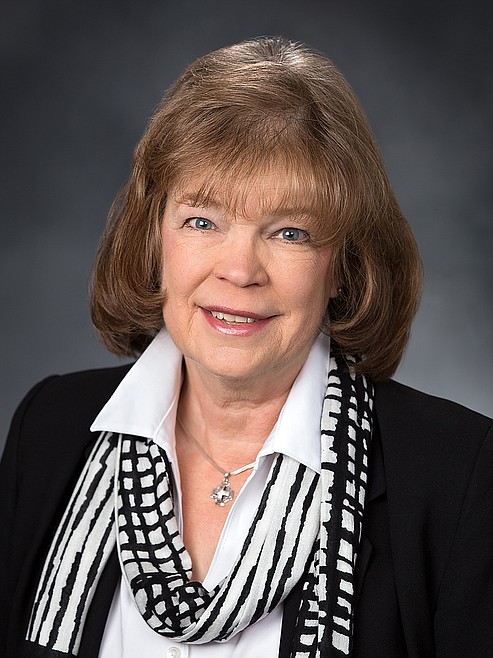 by
Angelica Relente, Herald Legislative Writer
|
February 23, 2021 1:00 AM
State senators passed a bill that would require landowners who live near the seashore to implement a least-destructive alternative to a seawall Thursday.
Senate Bill 5273 passed in a 28-21 vote. The bill would require a person — when replacing residential marine shoreline armor — to use the least-impacting alternative to protect marine wildlife, according to the bill's text.
Least-impacting alternatives include native vegetation in place of hard armor, according to the bill's text. Another alternative could be a soft structure made of natural materials.
Sen. Jesse Salomon, D-Shoreline, is SB 5273's primary sponsor. He said during the virtual floor debate Thursday legislative efforts on environment-related issues have been made in the past few years, but many challenges remain.
Seawalls impact nearshore habitats negatively, Salomon said. Replacing the walls with less-destructive alternatives, like woody debris or boulders, would be more beneficial.
"This will lead to a net gain in habitat while protecting private property," Salomon said.
Sen. Keith Wagoner, R-Sedro Woolley, said during the virtual floor debate although SB 5273 has good intentions, the bill lacks balance. Amendments regarding feasibility and cost were turned down
"A bill like this is a punishment to landowners," Wagoner said.
Sen. Judy Warnick, R-Moses Lake, voted against SB 5273. Warnick's proposed amendment, which would define the term "feasible" as something that can be done if cost, existing technology and logistics were considered beforehand, was not adopted.
Warnick said during the virtual floor debate some alternatives to seawalls can be expensive. Her amendment would support the rest of the bill by allowing landowners to consider the cost and availability of materials beforehand.
"We want to make sure that whatever is done, is done to protect fish," Warnick said, "but we also need to take into account the cost that we're asking these landowners to undertake by replacing the armoring."
Salomon said the whole reason for SB 5273 is to protect fish life and nearshore habitat, as well as protect landowners' property from erosion. Costs, technologies and materials would be factored in the process just as much.
Sen. Shelly Short, R-Addy, said during the virtual floor debate Warnick's amendment is about balance — protection for both fish and landowners is crucial, but costs need to be considered before "reaching for the sky."
Sen. Liz Lovelett, D-Anacortes, said during the virtual floor debate concerns regarding landowners are well taken because marine organizations in the state can help support them. The bill will help sustain marine wildlife and people.
"We can't survive if our oceans are acidifying," Lovelett said.
Sen. Phil Fortunato, R-Auburn, said during the virtual floor debate current shoreline armoring in the state works and has little to no impact on marine habitat.
"This isn't about fish versus people," Fortunato said. "This is about protecting the environment in the most prudent way and most cost-effective way."
More bills passed Thursday in the Senate: SB 5055 (in a 41-8 vote), SB 5181 (48-1), SB 5341 (49-0), SB 5284 (42-7) and SB 5423 (49-0). They will move to the respective House committees.
---