Polar Bear Camp ends youth baseball hiatus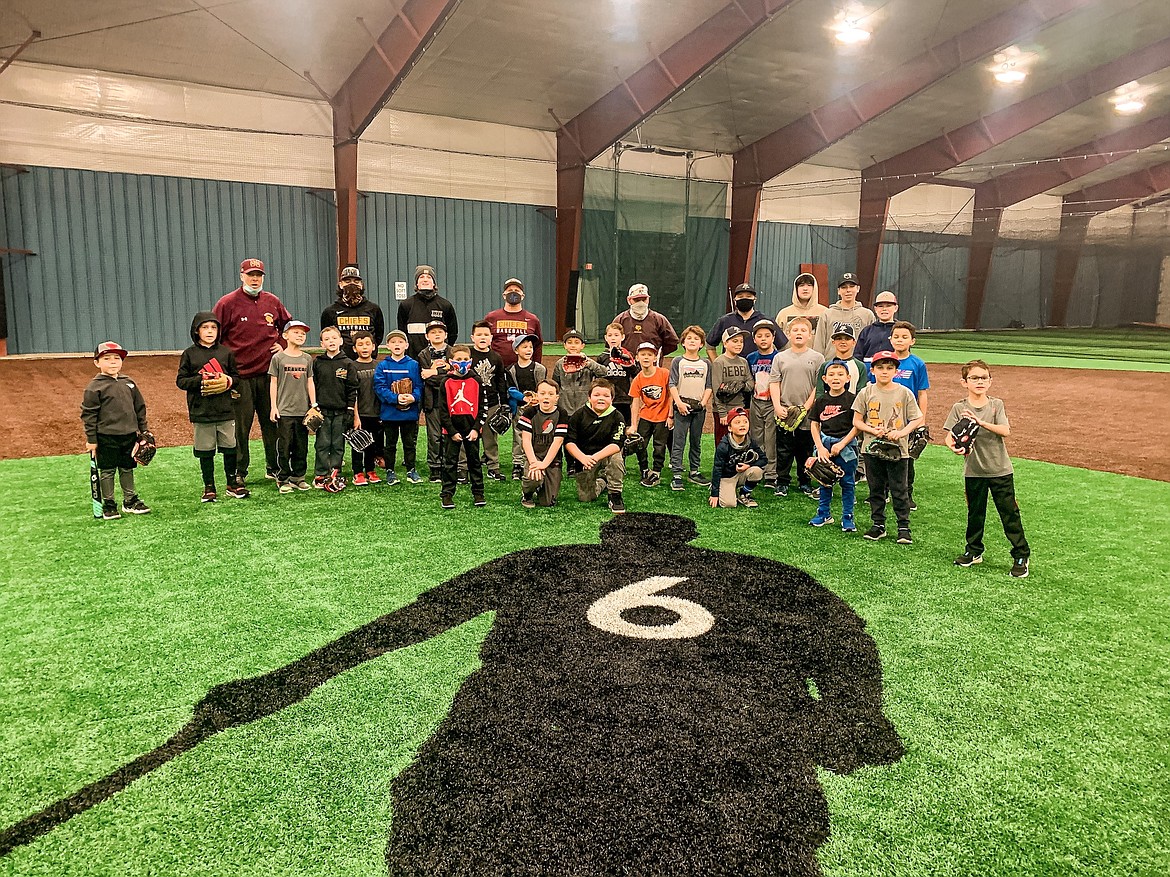 The 6-9 age group Polar Bear Campers at The Six training facility on Saturday.
Courtesy Rob Bragg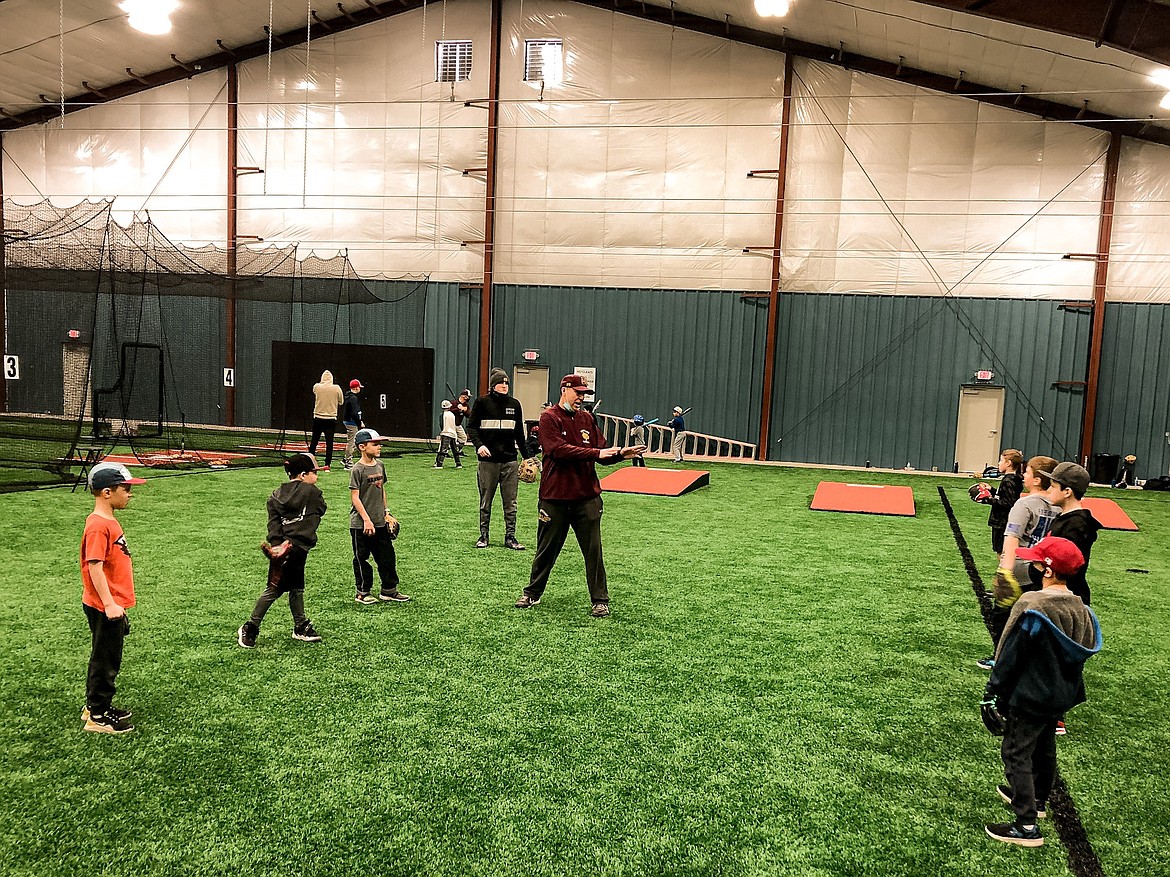 Coach Quintz Whitaker works on pitching at the Polar Bear Camp on Saturday.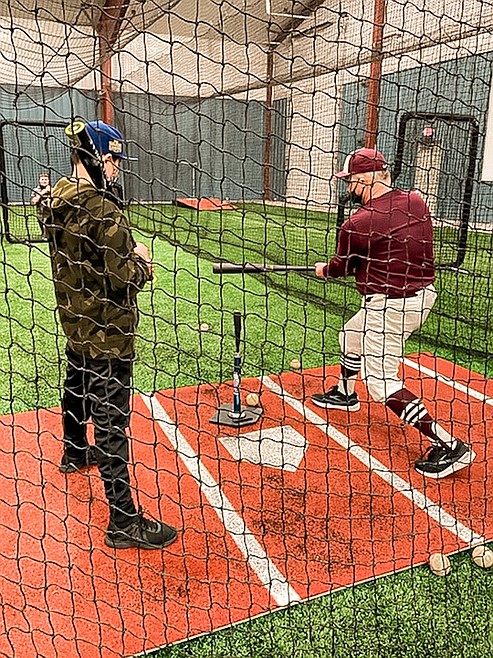 Coach JR Snider teaching hitting at the Polar Bear Camp on Saturday.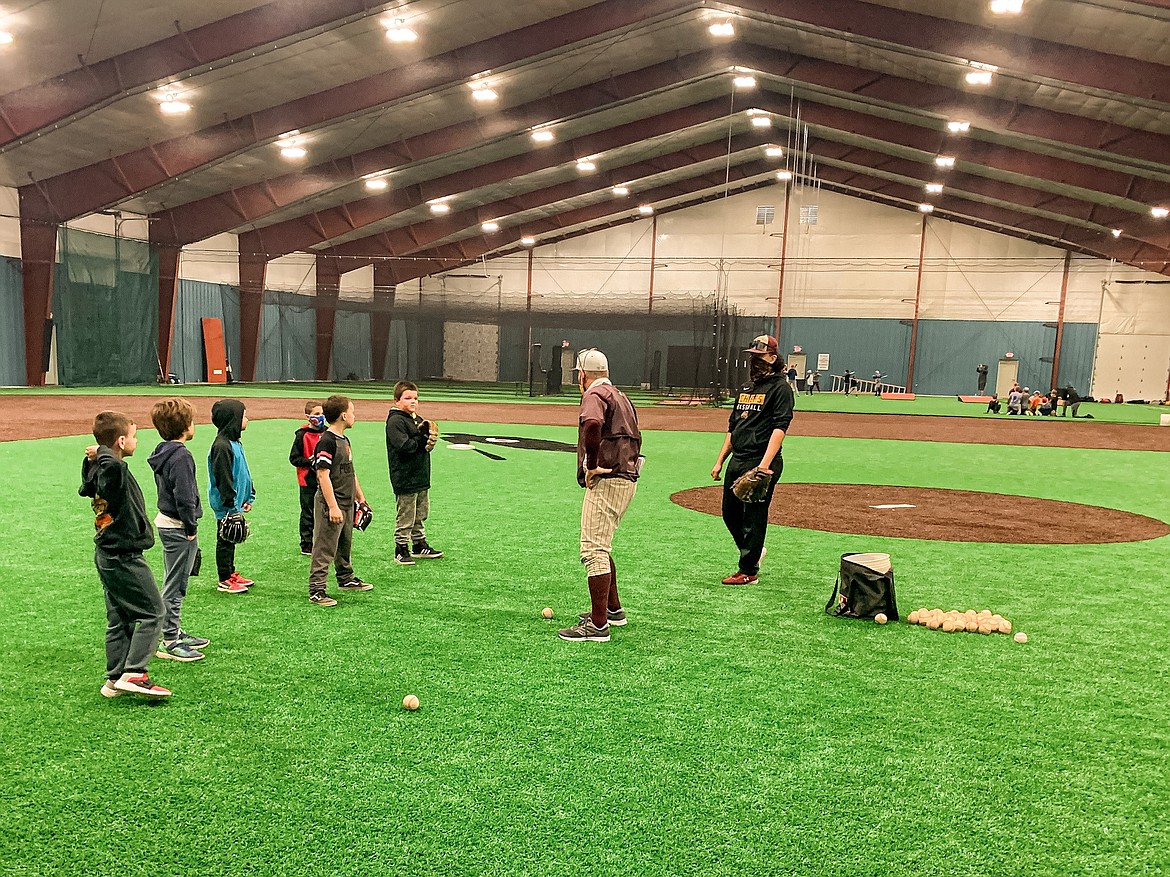 Coach Robert Haensel running an infield drill at the Polar Bear Camp on Saturday.
Previous
Next
by
SAM FLETCHER
Staff Writer
|
February 23, 2021 1:00 AM
MOSES LAKE — "We're just trying to do something for the kids," said AJ Escamilla, vice president of the Moses Lake Youth Baseball Association. "Get them out of the house, you know what I mean? They've been locked up for months, dude."
The Moses Lake Youth Baseball Association sold out both sessions Saturday of their 2021 Polar Bear Camp, a pre-season training to teach kids ages 6-14 the fundamentals of baseball. The sessions also marked a sort of end to the youth baseball hiatus caused by the COVID-19 pandemic.
The younger group, ages 6-9, met midday on the crimson and green turf of The Six, former MLB catcher Ryan Doumit's brand-new training facility near Big Bend Community College, and were honored to do so, said Rob Bragg, Youth Baseball Association communications director.
"You would have had to drag me out of there nightly if it was here when I was younger," Bragg wrote in an email.
The new facility allowed the association to have the camp inside, out of the snow. However, the cold was but one of many major obstacles.
In 2020, the association couldn't have a season at all, Escamilla said. This year, it had two plans in place depending on state restrictions.
The association arranged the facility and sponsorship in case the state was in Phase 2. Luckily, it did right on time.
"There was going to be no surprises for us, because there's no time," Escamilla said.
This year will be a little different, said association president Jason Avila, and include masks and distancing whenever possible. The city is also requiring parents to fill out some extra paperwork.
"We're going to do the best we can to work with the city and get these kids to be able to play baseball this year, that's our goal," he said.
The youth baseball association has held seasons since Escamilla was a little kid, he said. It was sad not to have a season last year and important to the community to keep it going.
"All of the kids meet up, they get in their trucks, they have a parade, all this stuff, it's just a fun time for the community, but we weren't going to be able to have that with Phase 1," Escamilla said. "Now that we're in Phase 2, I think we're going to be able to go ahead and move forward with the whole shebang."
The league is open to all, Escamilla said, and leaders are working harder this year to sponsor underprivileged kids.
"Baseball can get kind of spendy, especially for the lower-income kids that want to play, want to get out, their parents just can't afford it, especially with everything going on," he said.
On Saturday, the kids learned the basics, Avila said: running bases, throwing, catching.
It's a fun age, said one of the coaches in passing, as the first group of kids took a water break. They listen better than the 20-year-olds, he said.
Starting at this level will help young players as they grow, Avila said. In the future, it will translate to winning more state championships in high school.
The Moses Lake Youth Baseball Association is seeking sponsors and coaches for this season.
"A coach can be a huge, huge, influence on a kid who doesn't have a father figure or something, so a coach is very very important. Very, very important," Escamilla said.
The season starts in April, Escamilla said, with tryouts on March 17. To sign up to play, coach or sponsor, visit mlyba.org.
Sam Fletcher can be reached at sfletcher@columbiabasinherald.com.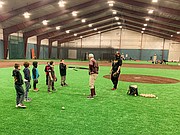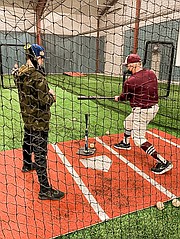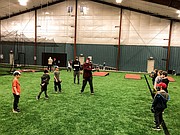 ---