Judge strikes down MLIRD tax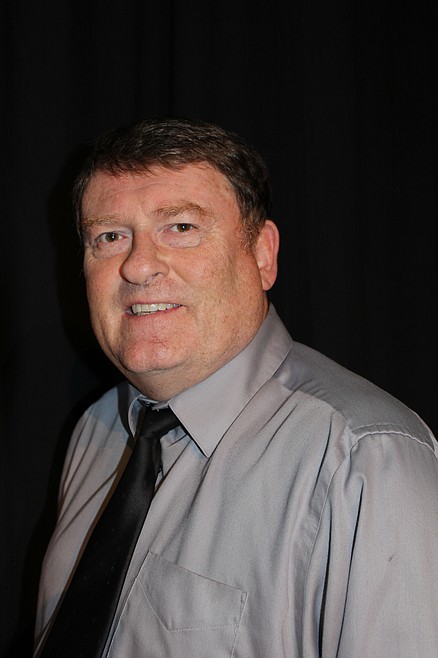 Darryl Pheasant/courtesy photo Darryl Pheasant
|
February 23, 2021 1:00 AM
EPHRATA — A Grant County Superior Court judge's ruling put in limbo the way the Moses Lake Irrigation and Rehabilitation District funds itself.
In a lawsuit Feb. 5 brought by Grant County Treasurer Darryl Pheasant, Judge David Estudillo ruled the MLIRD's "funding mechanism is an unauthorized tax" and the district by law is not allowed to levy a tax or assessment based on the value of land and buildings.
In addition, Estudillo — echoing his March 2020 ruling in a similar lawsuit from Moses Lake resident Mick Hansen — said the district is not authorized to levy irrigation taxes or assessments on properties that don't have access to irrigation water from MLIRD facilities and Pheasant, as Grant County treasurer, "has no duty" to collect the MLIRD's taxes.
The ruling will make it difficult for the MLIRD to collect the $1.6 million it intends to levy on district residents to fund its operations, which includes maintaining the quality of water in Moses Lake, since Pheasant will not include the MLIRD assessment in tax property bills this year to district residents.
Pheasant said 2021 property tax bills should start going out soon.
"We're in a holding pattern, and we can't force Pheasant to do anything," said Bill Bailey, president of the five-member MLIRD Board of Directors.
Bailey said the MLIRD board filed an appeal with the Washington State Court of Appeals Division III in Spokane, and is asking for an expedited hearing to clear the matter up as soon as possible.
"The legal system and bureaucracy will have to take their course," Bailey said. "So we sit and wait."
Even if the MLIRD is unable to levy taxes or assessments this year, the district has a cash reserve of around $2.8 million — more than enough to fund this year's budget.
Pheasant said he first became concerned with the way the MLIRD is funded about 15 years ago, when the Department of Revenue sat down with a group of mosquito districts across the state and told them they were levying a property tax rather than an assessment.
Central to this is the difference between a tax and an assessment, Pheasant said. A tax is a general payment made the taxpayer may not benefit from — the taxpayer pays for the sheriff's office or schools whether she receives the tangible benefit of law enforcement or public education — while an assessment is made when a good or a service, such as irrigation water or mosquito spraying, is clearly received in return.
"There's no benefit necessary from taxes," Pheasant said.
The MLIRD, which was formed as an irrigation district in 1928 to provide lake water to local farmers, added the rehabilitation function — covered under a separate state law — in 1963 to manage Moses Lake as a natural resource primarily for recreation. The MLIRD has been one of the organizations in the forefront coping with the blue-green algae blooms that have plagued the lake in the last few years.
In his ruling in the Hansen lawsuit last year, Estudillo wrote there is no evidence anyone "actually draws irrigation water" from Moses Lake.
This year, the MLIRD set an assessment of 70 cents per $1,000 in assessed value — of which 20 cents is legally the rehabilitation portion of the levy — on all residents in the district. By law, the rehabilitation levy is capped at 25 cents unless MLIRD approves a higher rate.
Pheasant said the MLIRD could drop the irrigation function completely and ask district voters to approve an assessment over 25 cents to care for the lake. In addition, the MLIRD could do what other irrigation districts in Grant County do — mail out their own assessments and handle their own money.
"They can be their own treasurer, and bill from their own rolls," he said. "I'd prefer not to be their treasurer because I'm concerned about what they're doing."
Charles H. Featherstone can be reached at cfeatherstone@columbiabasinherald.com.
---