Music's in the air: Musicians await the opportunity to perform again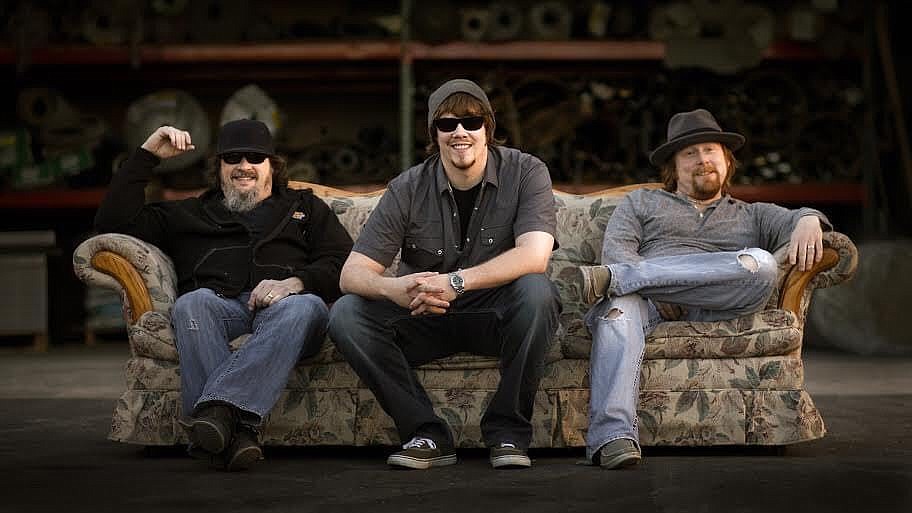 Left to right, Eric Groff, Ray Glover and John Wilson of Dimestore Prophets pose for a photo together in Moses Lake in 2018.
Courtesy Photo/Ray Glover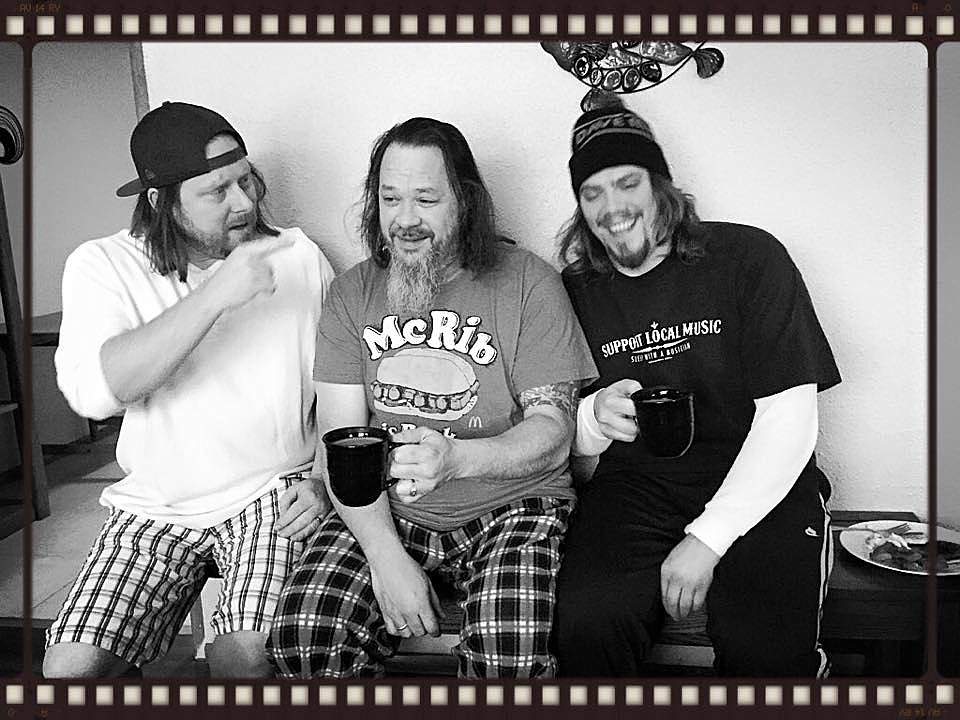 John Wilson, Eric Groff and Ray Glover of Dimestore Prophets enjoy a laugh while in Chelan in 2015.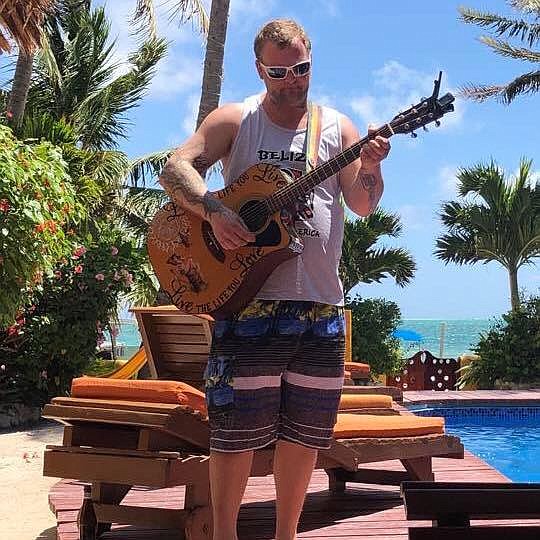 LJ Polmateer, performing as One Soulution, said he is excited to get back to playing but enjoyed the time off the past year to spend with his family.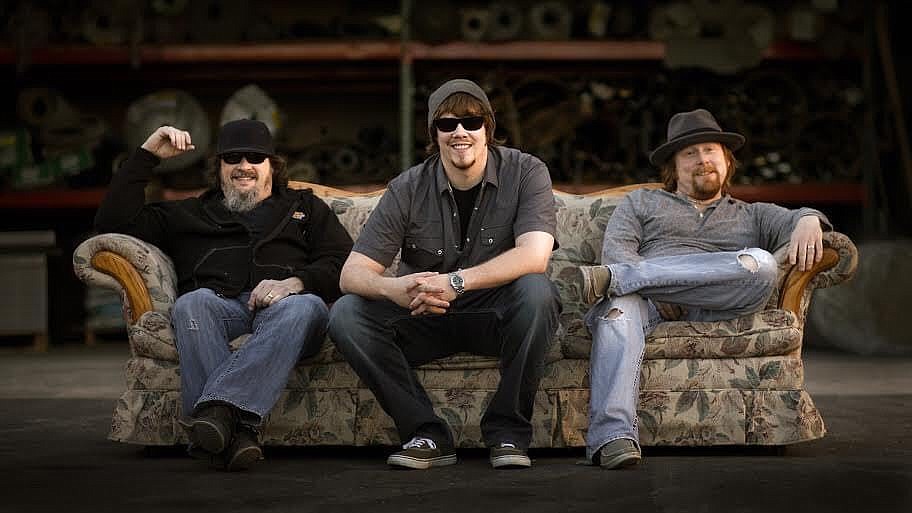 Left to right, Eric Groff, Ray Glover and John Wilson of Dimestore Prophets pose for a photo together in Moses Lake in 2018.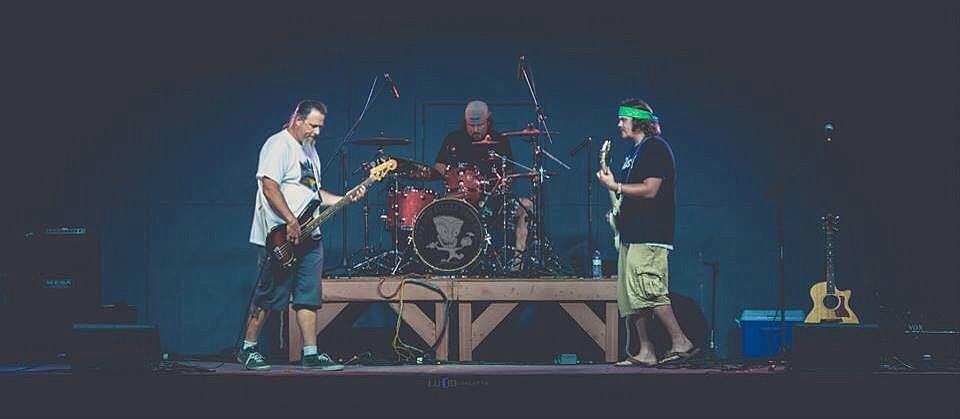 The Dimestore Prophets perform on stage at the Grant County Fair in Moses Lake in 2017.
Previous
Next
by
CASEY MCCARTHY
Staff Writer
|
February 22, 2021 1:00 AM
An exciting sound rang through local musicians ears last week when it was announced the region was moving into Phase 2, opening up the opportunity for some live performances.
Local artists discussed their excitement from the announcement and navigating the past year without any performing opportunities.
Ray Glover is the lead singer and guitar player for Dimestore Prophets and said Monday the announcement was like a "breath of fresh air."
"It's like a spot on the horizon we've been looking towards the last year and a half, waiting for the spot to come closer to us and it finally did," Glover said.
Things started popping up in the first few days after the announcement for the local band, Glover said. Three people have already reached out to him about booking shows in the coming months.
When the shutdown struck last March, Glover said it felt like someone shut the lights off to the whole organization they have built in the past decade. Glover and fellow bandmates Eric Groff and John Wilson came together to form Dimestore Prophets in December 2010.
They played their first show on Jan. 1, 2011.
Glover said he and his bandmates used their time off this past year as a hiatus, spending time with their families while still practicing every week. He said it was refreshing to use time they'd normally be traveling and playing gigs to reconnect and sort of rediscover themselves.
"I believe we will come out of this year a lot stronger and have a lot better of a sound and show because we've had the last year to reflect on the opportunities that were taken away from us due to COVID," Glover said.
While it's not the driving force behind their music, Glover said the money from shows and performing helps support what they do. Without the shows in the past year, Glover said they had to address and pay out of pocket a lot of expenses typically covered from performing.
With shows on the horizon, Glover said it feels like they are a sports team practicing and waiting for their chance to return to action.
"Take us to a different town, we've been sitting here in our home gym working on our skills, making them tight as we can so when the phases open up, we're ready to go out and compete the hardest we ever have," Glover said.
He said he isn't sure what venues will look like or what businesses will want performers right away, with a lot of guidelines and restrictions still in place. The Dimestore Prophets will get the chance to perform on Feb. 27 with two other local artists for the 2021 Brews & Tune-IN event, sponsored by the Downtown Moses Lake Association.
The event will feature live-streamed performances by One Soulution, Rylie Franks and DSP, with a basket of local beers and snacks available for pickup with the login code for the concert. Ten Pen Brewing, Paradise Creek Brewery and Rocky Coulee Brewing are teaming up for the event, too.
"You pay for the box, pick it up and go home and log into this Zoom code and you watch two acoustic entertainers for about 30 minutes each and then DSP is going to play for about 45 minutes," Glover said.
LJ Polmateer, performing under the name of One Soulution, said it is exciting. Polmateer said he isn't sure how quickly people will come back out for shows with the virus and restrictions still in play.
"I think it might be kind of challenge to get people out and about until they're comfortable doing so," Polmateer said. "I don't think they'll be comfortable doing so right away."
He said he would feel terrible if he were to play a show and infect someone in his family. Polmateer said not performing has driven him crazy at times. He said performing to a live audience is almost an addiction and a feeling that just can't be matched.
Spending time with family, including his 16-month-old son, has been one of the silver linings to not performing the past year, Polmateer said.
"It's been nice to be here the first year with him," Polmateer said.
He said local artists learned how to set up everything for live-streaming. He said it's like "a whole new can of worms" trying to learn everything.
Glover said for local artists just starting out, the world is at their fingertips. Without any live entertainment the past year, Glover said he expects store owners are chomping at the bit to find people to play and bring in customers.
"Put yourself out there and contact some places, but I guarantee businesses are striving for any kind of entertainment they can find because people have been without it the past year," Glover said.
Casey McCarthy can be reached via email at cmccarthy@columbiabasinherald.com.
---