Back to the boards: MLHS Drama Club prepares for live performance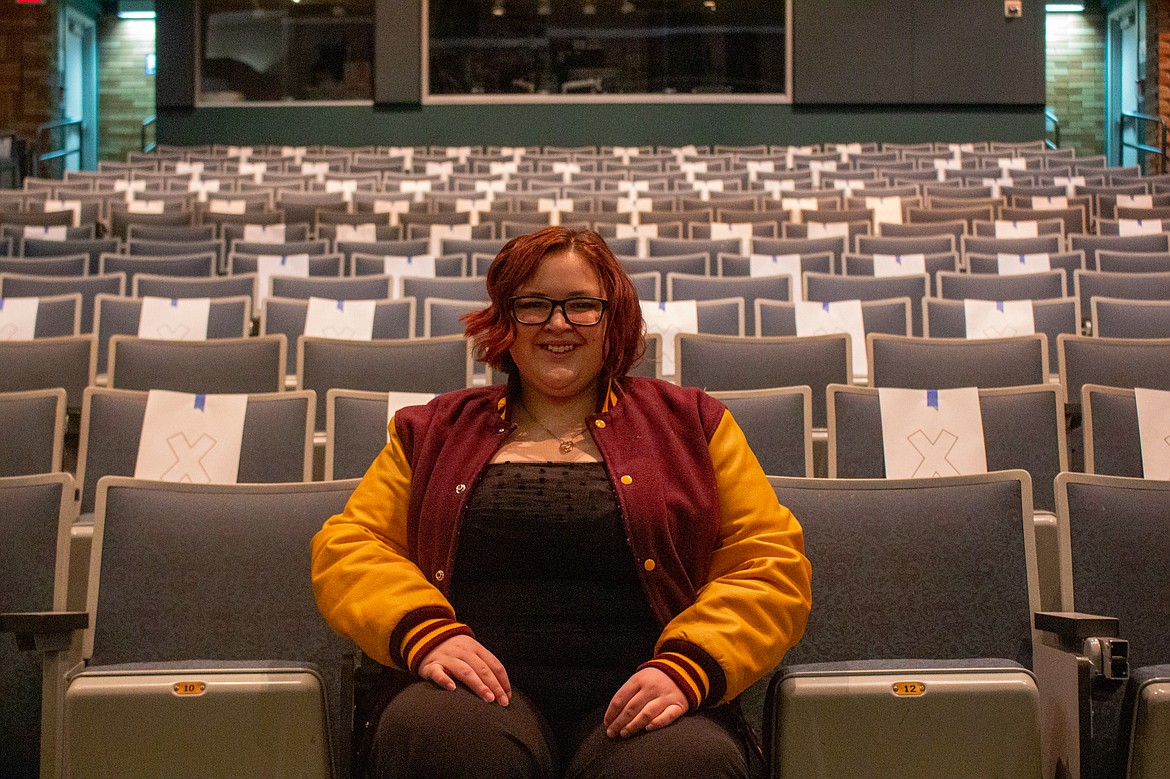 MLHS senior and Thespian Club President Ana McCabe sits in the front of the high school theater Wednesday morning in Moses Lake.
Casey McCarthy/Columbia Basin Herald
MLHS senior, Thespian Club president, and Drama Club member Ana McCabe stands amid the clutter on the high school theater stage Wednesday.
Previous
Next
by
CASEY MCCARTHY
Staff Writer
|
February 22, 2021 1:00 AM
MOSES LAKE — Moses Lake High School Drama Club will begin auditions for its spring performance in early March, as the region is in Phase 2 and live performances can happen.
MLHS Drama Club adviser Sharon Winningham said the performance will be an outdoor show in the courtyard at the high school. The club will perform "The Dining Room," a play Winningham said is perfect because it relies on the setting instead of the character story arcs.
"It's all of these vignettes taking place in the same set, there's not set changes. It's written for minimal cast, and it's got a lot of flexibility in the vignettes," Winningham said.
Auditions and callbacks will be the second week of March. After spring break, she hopes to focus on chemistry on stage and "truth of character," she said.
With roles from young to old, and themes from tragedy to comedy tangled together, Winningham said "The Dining Room" is a great play to teach young artists, especially in the limited circumstances.
She said the play is written so scenes with too much interaction or contact can be cut to keep everyone safe.
Winningham is in her first year as drama adviser with MLHS and began with a radio show in the spring. She said it has been frustrating keeping up the traditions begun by her predecessor. The importance of traditions, particularly for seniors, became clear this year, as she watched the 2021 class miss out on so many, Winningham said.
While students were invested and seemed to enjoy the radio show, Winningham said it almost felt unfinished to her without the live audience involved. That live audience can return for the spring show, which is ultimately what performing artists crave, she said.
"It has been almost a feeling of mourning across the whole theater community because tragically, so many of the shows last spring had their sets, they had their seniors cast, they were ready to go," Winningham said. "And to be shut down at that point is devastating. We weren't part of that situation, but we're all part of the same community."
Winingham said the drama club will meet on Feb. 27 to clean out the theater's backstage, which has years of set pieces from past shows, and reorganize everything. Meeting mostly through Zoom for most of the school year, she said the cleanup will give the students a chance to reconnect and spend some time in one of the places they enjoy most.
The cleanup project is something Winningham said she is very excited for and hopes it will get the students motivated for the spring performance.
Ana McCabe is a senior at MLHS, president of the Thespian Society and has been a member of the Drama Club all four years. McCabe said she is excited to audition for the spring performance and hopes she gets a role, as it's her last show as a high school student.
"I'm excited for it; it seems like a really cool show to do," McCabe said. "It's something we've never really done before, so that's what I'm excited about."
Having a chance to reconnect with her fellow thespians on stage for the cleanup is going to be a cool experience, she said. McCabe said she misses being in the theater and hanging out with everyone in an environment they've all deeply missed.
Cleaning out the theater is something that's interesting because she can see all of the cool set pieces and things from past performances, McCabe said. She said it feels like it's been years since they performed on stage, although it hasn't.
"I really enjoyed doing the radio show; something we've never done before and a cool experience to do for the first time," McCabe said. "Sadly, it was a short performance and not quite the same."
The radio show reminded her how much she missed being in the dressing rooms before the show, or chatting with everyone while they got ready at practice or rehearsal, she said. McCabe said the "senior experiences" this year with COVID have been really weird.
She said she's got a busy end to her senior year, as she makes college decisions and deals with a tougher class schedule. But, McCabe said, it will be nice to add something fun into the mix to end the year.
Casey McCarthy can be reached via email at cmccarthy@columbiabasinherald.com.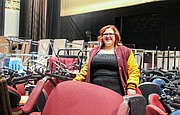 Recent Headlines
---