Malinda (Jantz) Zilliox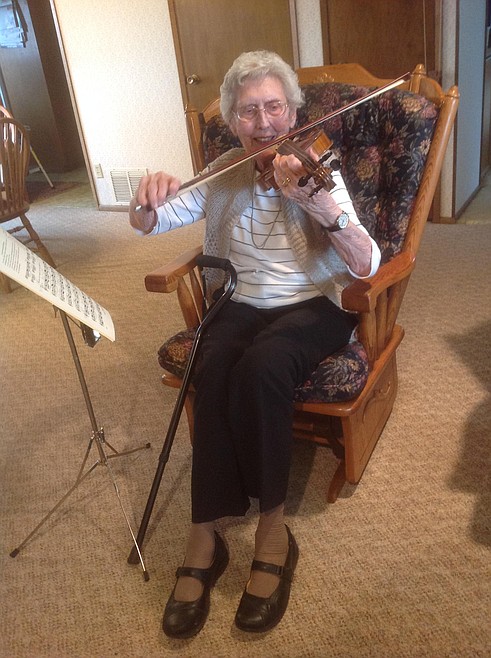 |
February 22, 2021 1:00 AM
March 25, 1921 – February 14, 2021
Malinda (Jantz) Zilliox was born March 25, 1921, in the family home near Ruff, Washington. She attended a country school for three years. In 1930, the family moved to a farm near Ritzville, Washington, where she continued her education, graduating from Ritzville High School. She went on to obtain her BA degree in education from Eastern Washington University and taught elementary school for over 34 years. Her teaching took place in eastern Washington schools, the last two being in Moses Lake, and Othello.
She married Milton F. Zilliox in August 1959 in the Menno Mennonite Church. They lived in Moses Lake and later moved to Othello, where he passed away on June 13, 1988. During the years while living in Othello, she attended the Othello Presbyterian Church, singing in the choir and working in the elementary Sunday school.
After retirement from teaching, she substituted a few years and then moved to Moses Lake in 1993 to be nearer family. During the early years of retirement, she traveled to Europe and toured many of the U.S. eastern states. While living in Moses Lake, she taught English as a second language to many people over the years. She also served her community by volunteering at Samaritan Hospital at the information desk for 11 years.
Malinda was a member of the Menno Mennonite Church, working in several areas in the church.
She is survived by one son, Jay Zilliox, and his wife, Jennifer, of Moses Lake.
Her two brothers, Leonard and Walter Jantz, and three sisters, Marie Precht, Martha Robinson and Evelyn Claassen, as well as her parents, Andrew and Minnie (Franz) Jantz, preceded her in death.
Services will be held at the Menno Mennonite Church, with interment at the Menno cemetery. Precht Funeral Home will be in charge of the services.
Due to COVID restrictions, we ask that only close family and friends attend the services.
---