James Frank Goodrich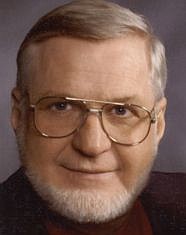 |
February 22, 2021 1:00 AM
February 3, 2021 – June 23, 1943
James Frank Goodrich peacefully passed away at the Cheney Care Center in Cheney, Washington, on Feb. 3, 2021, at the age of 77. He was born June 23, 1943, in Vernal, Utah, to Merrill and Agnes Goodrich. He was the third of four children.
The family moved to Moses Lake, Washington, in 1950, where James grew up working on the Goodrich Brothers farm. James worked in the automobile rental business in Seattle and San Francisco in the 1960s. He was then introduced to truck driving, where he made his career. He worked for Lilac City Express in Spokane, Washington, Martin Oilfield Water Service out of Vernal, Utah, in the 1980s and ended his trucking career with Commercial Creamery Company in Spokane.
James was a dedicated member of The Church of Jesus Christ of Latter-day Saints and served in various roles and positions over his life.
He is survived by his wife of 32 years, Virginia Lee Reiber Goodrich; four children, Gregory Snow, Justin Goodrich, Jennifer Goodrich, and Michelle Sass; five grandchildren and three great-grandchildren. Jim is also survived by his sister Deborah Beren and husband Art and numerous nieces and nephews. James was preceded in death by his older brother John Goodrich and his older sister Dixie Mason.
Funeral services will be held at
2 p.m. Thursday, Feb. 25, at the LDS chapel at 2526 N. Sixth Street in Cheney, Washington. The funeral will also be broadcast via Zoom. Please email btcaler@gmail.com for Zoom link info.
---