Shooting suspect arrested in Moses Lake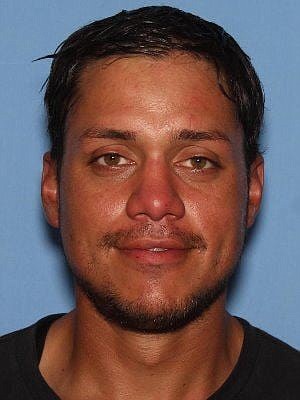 Julio Ortiz "Puerto Rico" Sanchez. Photo courtesy of the Moses Lake Police Department.
Courtesy Moses Lake Police Department
by
SAM FLETCHER
Staff Writer
|
February 17, 2021 8:45 PM
Moses Lake police arrested a man Tuesday afternoon suspected of shooting another man Saturday night.
Moses Lake Police Chief Kevin Fuhr said the shooting occurred at a home on the 3700 block of East Broadway Avenue.
"(Officers) were talking to people trying to find him," Fuhr said. "Both these individuals are transients, so they were just trying to track him down."
Lazaro "Castro" Salvador, 29, arrived at Samaritan Hospital at 8:39 p.m. Saturday with a gunshot wound in his leg, said Samaritan Director of Development and Communications Gretchen Youngren.
Salvador told police the man who fired the shot was Julio Ortiz "Puerto Rico" Sanchez, also 29, Fuhr said. Officers were unable to locate Sanchez until Tuesday.
---