Charles 'Chuck' Eley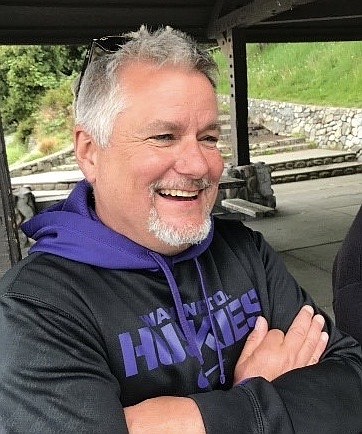 |
February 17, 2021 1:00 AM
June 14, 1961 – February 9, 2021
With a heavy heart we announce the passing of our beloved husband, father, son, brother, grandfather, uncle and friend. Chuck had a short and valiant battle with pancreatic cancer after only being diagnosed Jan. 10, 2021, his body succumbed to the disease less than a month later.
Chuck was born in Seattle, Washington, to Edward and Jacqueline (Myhre) Eley. Chuck spent his childhood in West Seattle before moving to Auburn and later to Enumclaw. He graduated in 1979 from Enumclaw High School.
He met his soulmate Terri (Woods) in Maple Valley, Washington, and they married in 1981. They raised their family in Covington, Washington, before moving to Moses Lake, Washington, in 2005.
Chuck had a true work hard, play hard ethic. He worked every day of his life, provided well for his family, sharing everything he could with those that he loved. When he was not working, he could be found playing hard and enjoying the outdoors boating, water skiing, fishing, or quadding, but nothing brought him more joy than the barbecue that always followed with family and friends. His favorite places were Lake Cushman, Moses Lake and Lake Roosevelt. He also loved watching the Seahawks and UW Huskies football. He had a passion for reading, cars, a perfect lawn and all things rock 'n' roll.
He is survived by his wife of 40 years Terri; daughters Jill (Greg), Mackenize and Madison; son Jeff (Carolyn); grandsons Jaxon, Preston and Callen; granddaughter Quinn; mother Jackie; sisters Deanna (Dave) and Delores (Randy); brother Eddie; in-laws Jan, Kathy (Roger), Lisa (Rudy), Cindy (Carey), Todd (Kim) and Tony; 26 nieces and nephews and so many additional family members and friends who meant the world to him. He is preceded in death by his father Edward, sister Debbie and brother John.
A celebration of his life will be held in June to honor what would have been his 60th birthday.
---