Bill to supply federal aid for Washingtonians moves to governor's desk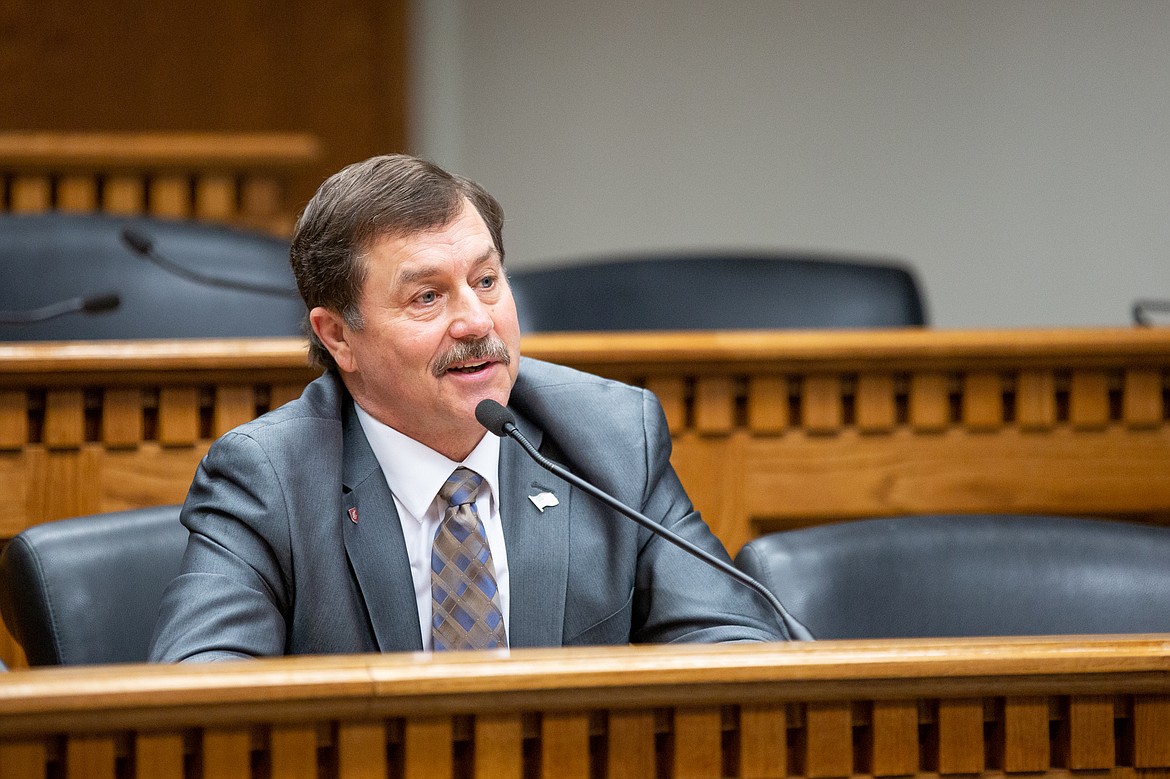 by
Angelica Relente, Herald Legislative Writer
|
February 12, 2021 1:00 AM
Legislation that would provide Washingtonians $2.2 billion worth of federal funding passed the Senate floor Wednesday in a 47-2 vote. The bill now heads to the governor's desk.
House Bill 1368 would allocate $2.2 billion to K-12 public schools, public health, individuals and families, as well as housing and business assistance, according to the bill's text.
The funding package will come from the Consolidated Coronavirus Response and Relief Supplemental Appropriations Act, the Coronavirus Relief Fund under the CARES Act, as well as Medicaid, according to the bill's text.
Lawmakers in the House voted to pass HB 1368 61-36 Feb. 1. Senators had not voted on the bill's companion, SB 5344.
Sen. Doug Ericksen, R-Ferndale, said during the virtual legislative debate he appreciates the work put into HB 1368. However, it would have been more beneficial if the legislature had a special session.
"There's nothing early about this action," Ericksen said. "This is a post-disaster operation."
Sen. Patty Kuderer, D-Bellevue, said during the virtual legislative debate she agrees there is a disaster apparent at this time. However, a large part of the blame belongs to the former federal administration that "delayed and did nothing" to stop COVID-19.
Kuderer said if people want to get back to the pre-pandemic era, legislators need to ensure families have a safe and healthy home they can return to each night.
"All of this money is going to be helping Washingtonians right here, right now," Kuderer said.
Sen. Mark Schoesler, R-Ritzville, voted against HB 1368. Schoesler's amendment, which would require the state Department of Health to partner with tribes to expedite vaccine distribution, was not adopted.
Schoesler said during the virtual debate legislators should "walk the talk" when it comes to building government-to-government relationships.
"What's so difficult about requiring the Department of Health to work with tribes?" Schoesler said.
Sen. June Robinson, D-Everett, said during the debate Schoesler's amendment was unnecessary. The DOH is already working with the tribes and because of the tribes' sovereign status, they can directly receive vaccine supply from the Indian Health Service.
Sen. Judy Warnick, R-Moses Lake, voted in favor of HB 1368. Warnick's amendment, which would increase appropriations for the Office of Superintendent of Public Instruction by $610,000, was not adopted.
Warnick said during the legislative debate because HB 1368 is an early action bill, she wants to see early action for smaller schools that would be addressed through her amendment.
Under HB 1368, $714 million will go to K-12 schools; $46 million will go to non-public school assistance; $618 million will go to public health; $438 million will go to testing and contact tracing; $100 million will go to epidemiology and laboratory grants; $68 million will go to vaccines; $365 million will go to housing assistance; $240 million will go to business assistance grants; $50 million will go to child-care-related items; $26 million will go to food-related programs; $91 million will go to income assistance programs; $65 million will go to immigration services; $12 million will go to disaster cash assistance; $9 million will go to Temporary Assistance for Needy Families; and $5 million will go to food assistance.
Senators also approved SB 5048, SB 5027, SB 5034, SB 5046, SB 5132, SB 5157 and SB 5169 during the virtual floor debate. All Senate bills will move to the respective House committees.
HB 1095 and HB 1367 also passed during the virtual floor debate. Both bills move to the governor's desk.
---