Othello man arrested for assault, K-9 helps catch second suspect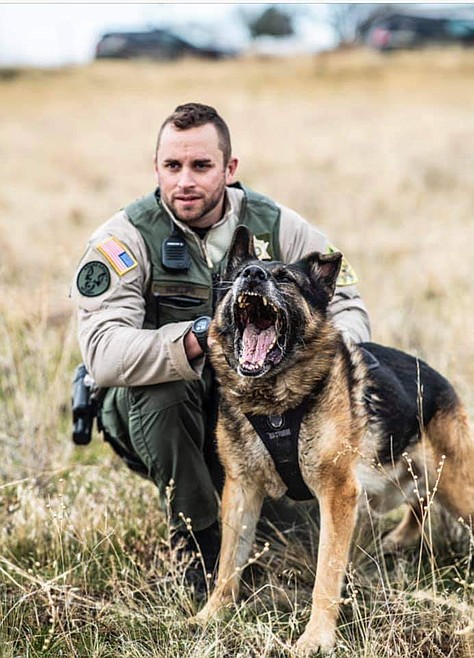 Adams County Sheriff's deputy Joe Phillips and K9 Garret caught a suspect in the case of a stolen vehicle near Othello Sunday.
Adams County Sheriff's Office
by
CHERYL SCHWEIZER
Staff Writer
|
February 9, 2021 1:00 AM
OTHELLO — An Othello man was booked into the Adams County Jail for alleged second-degree assault and possession of a stolen vehicle after an incident near Othello Sunday afternoon.
Diego Rangel-Valdez, 29, allegedly was driving the stolen vehicle.
A Mattawa man was arrested for possession of a stolen vehicle in connection with the same incident. Serafin Rangel-Sambrano, 36, was identified as one of two passengers in the vehicle.
Rangel-Sambrano was located with the help of K-9 Garrett and handler Adams County Sheriff's Deputy Joe Phillips.
The incident occurred about 5 p.m. near the intersection of Danielson Road and state Route 26, according to a press release from the Adams County Sheriff's Office.
Rangel-Valdez allegedly threatened a bystander with a screwdriver before fleeing the scene on foot. The K-9 unit was called and Garrett located a man, later identified as Rangel-Sambrano, pretending to be sleeping in the vehicle.
Rangel-Valdez was located, identified and arrested later, the press release said. A third person was not located and is still at large.
---