Moses Lake's Samantha Shelton signs to play volleyball at Olympic College next season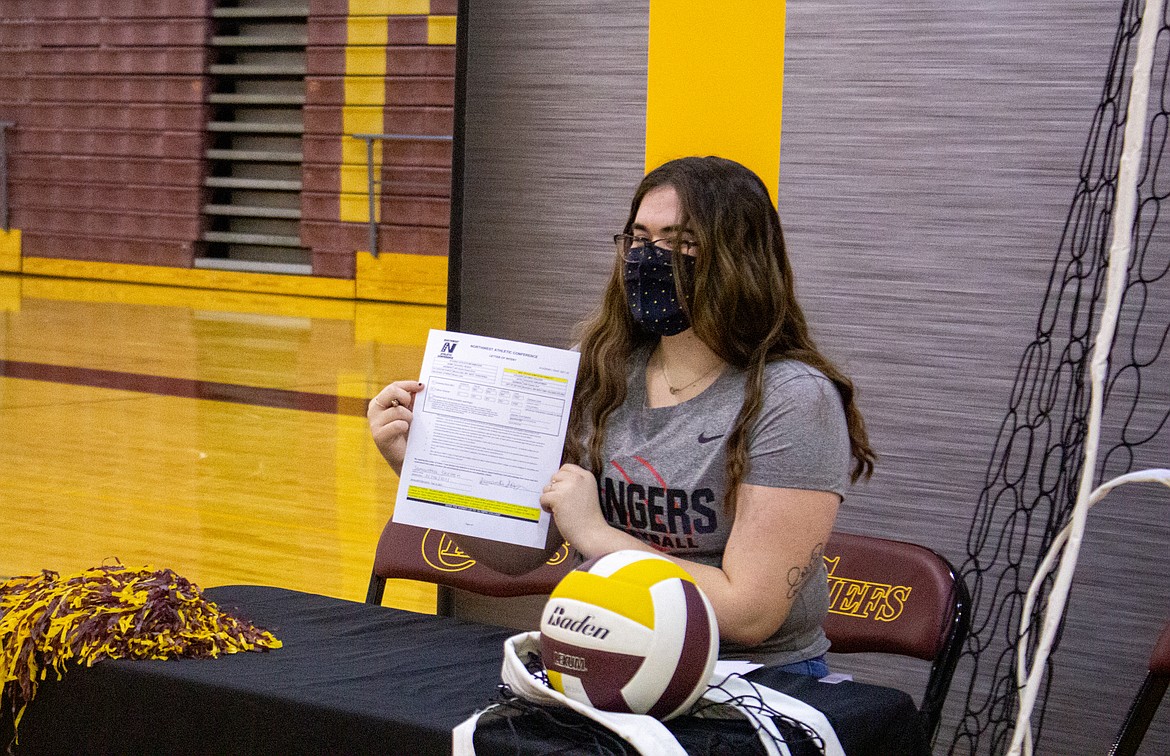 Senior volleyball player Samantha Shelton smiles after making her signing to Olympic College official at the Chiefs Gym at Moses Lake High School on Saturday afternoon.
Casey McCarthy/Columbia Basin Herald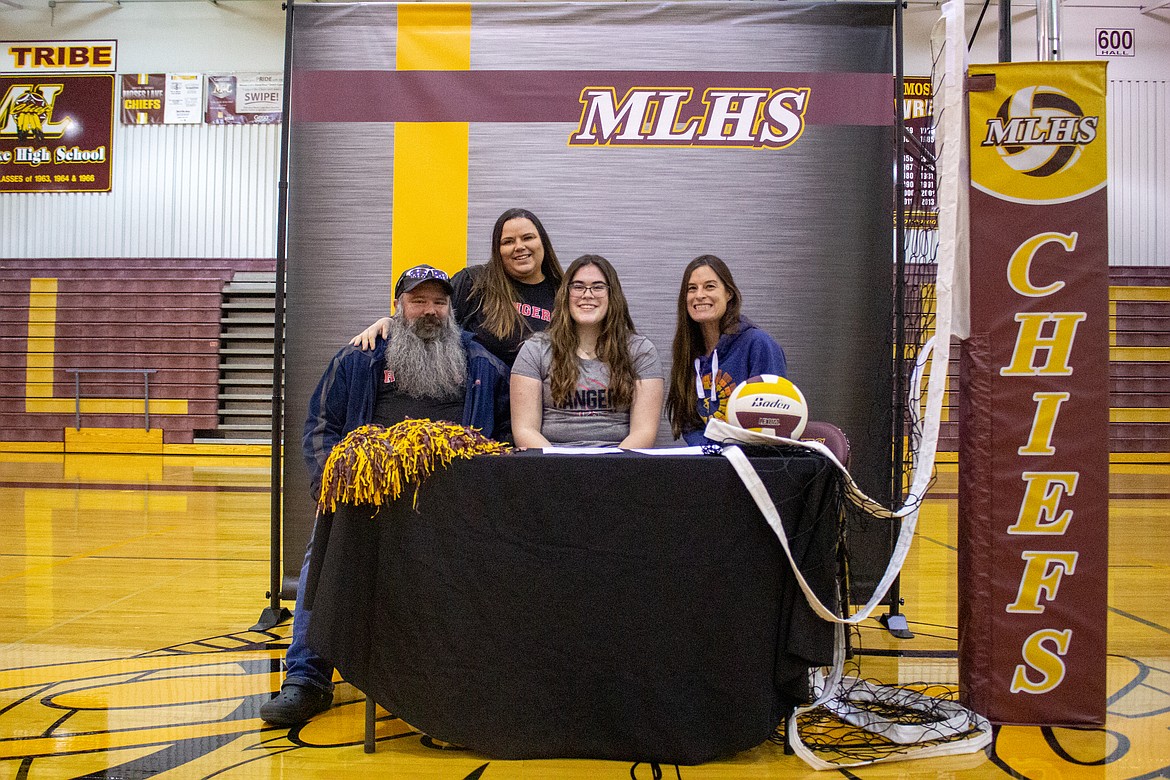 Moses Lake senior Samantha Shelton was joined on her left by her dad and stepmom, Josh and Carla Shelton, and her mom, Jamie Flint, on her right after she made her college decision official in the MLHS Chiefs Gym on Saturday afternoon.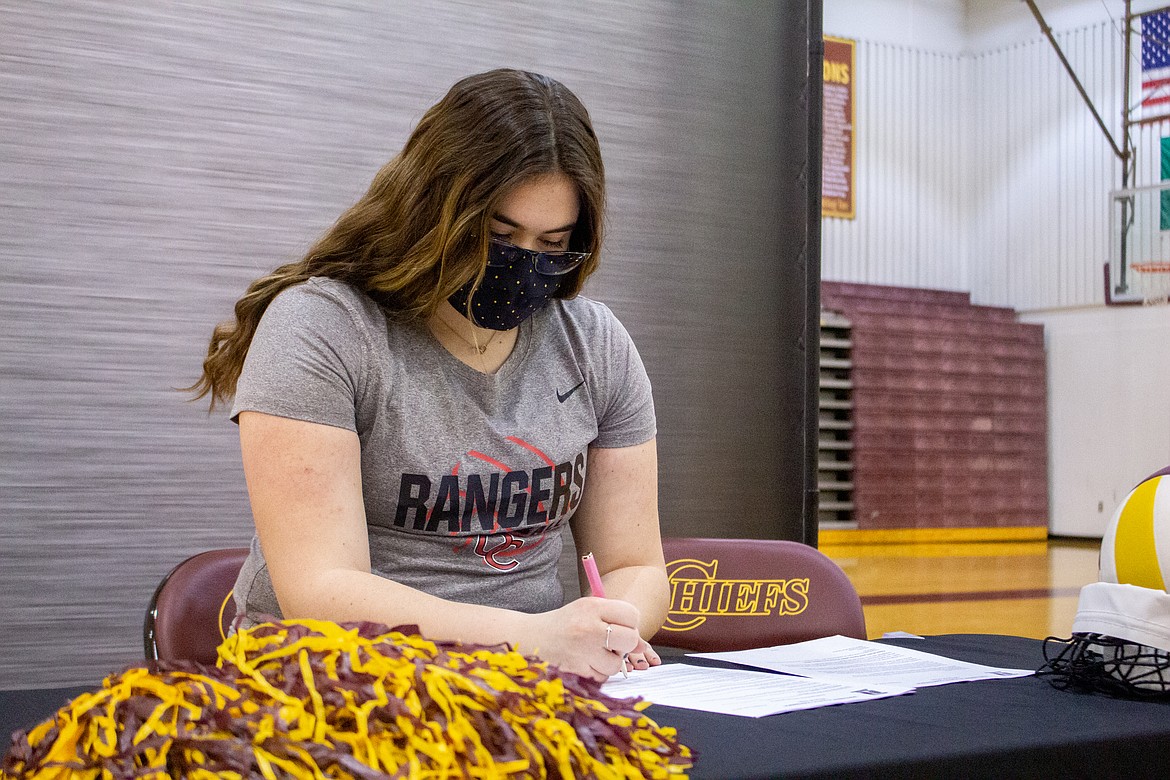 MLHS senior Samantha Shelton makes her signing to Olympic College official on Saturday afternoon at the Chiefs Gym in Moses Lake.
Previous
Next
by
CASEY MCCARTHY
Staff Writer
|
February 9, 2021 1:00 AM
Moses Lake High School senior Samantha Shelton signed Saturday afternoon at MLHS to continue her volleyball career next season at Olympic College in Bremerton, Washington.
Shelton was joined by friends, family and coaches, as she made her college decision official in the gym she's played in since she was a freshman. She said the last two months have been "unreal" since first getting contact from coaches from Olympic about continuing her playing career there next year.
Getting her future athletic career secured before the season spring allows her to focus on stepping up as a leader as a senior, a goal she had if she signed.
"Having this, I'm gonna be more focused on the whole team and not focused as a individual on what if a coach is watching or some of that stuff," Shelton said. "I get to have fun. It's my last year so I might as well help all the other girls have a great year as well and be a leader."
In her final Chiefs season, Shelton said she wants to instill the same drive and mentality in some of the underclassmen who helped her reach the goals she's achieved on the volleyball court.
Shelton played behind a large group of seniors last season as a junior, many of whom went on to play at the next level, too. She said watching her longtime friends and teammates, Serina and Ashlyn Haneberg, head to the next level gave her the confidence she might do the same.
"I've played with them since I can remember and now they're going to college and playing," Shelton said. "That just opens up a new door that I can also do that."
Sitting in the Chiefs gym on Saturday afternoon, Shelton discussed the sheer impact the Moses Lake program had on her as a player during the last four years.
"I remember going to my first varsity match and the coaches on the sidelines just cheering me on, just all the girls had high energy for me," Shelton said. "The gym has so many memories for me since I first played here as a freshman."
Moses Lake head volleyball coach Jennifer Gering said having Shelton get her signing out of the way can help her relax, especially given the uncertainty surrounding the year.
"We don't know how many matches you're gonna have, so you don't want to have those opportunities missed for those kids that are going to be playing," Gering said. "It's been really nice that she's signed and she can relax and just work on her skills."
Gering said the seniors last season at the very least showed how hard you need to work to reach the next level after high school. She said they showed you can't be complacent in practice and Shelton has followed very well in those footsteps.
Gering said Shelton is a devoted presence, on and off the floor, for MLHS.
"She's dedicated, devoted; if you ask her to do something she does it, she gets it done," Gering said. "She's definitely an inspiration for everybody on the team. She's a very good leader and just an all-around wonderful person."
Heading to Olympic College next season, Shelton said she is excited about the opportunities ahead of her and ready to continue playing and having fun.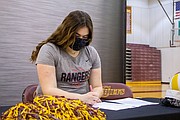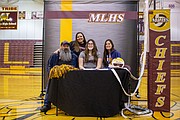 ---