Kim Hilderbrand Green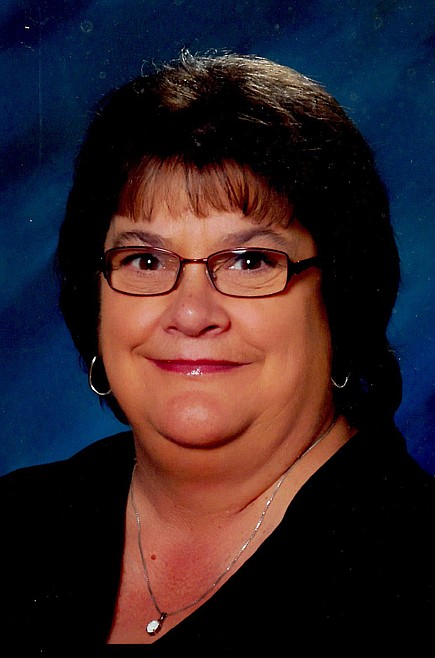 |
February 9, 2021 1:00 AM
October 4, 1950 – January 30, 2021
Kim Hilderbrand Green, wife, mother, grandmother and friend passed away on Jan. 30, 2021, at the age of 70. Kim was born on Oct. 4, 1950, in Renton, Washington, to Bill and Marjorie Hilderbrand.
Kim was a lifelong resident of Moses Lake and married her soulmate, Thomas Green, in 1976. Together, they had two sons, Jason and Tyler.
Kim had what many would call "the gift of gab" and she was able to talk with anyone and made friends everywhere she went. She accepted everyone and never dismissed or passed judgment on anyone. She loved being with people, hearing their stories, and always had an encouraging word for them.
During her life, Kim touched the lives of thousands of people through working at Moses Lake High School and her work in youth sports. She loved cheering on the Chiefs and was instrumental in bringing high school soccer to Moses Lake. She spent many nights at Lions Playfield and could often be heard yelling "hubba, hubba" from the stands.
While Kim loved being with others, her greatest joy was spending time with her family, particularly her four grandchildren. She had unquestionable love for her family and she never missed a birthday, holiday or celebration and could always be seen cheering them on at their sporting events, school concerts and performances. She was their biggest cheerleader and supporter, and she will be greatly missed.
While there are many wonderful things that we will remember about Kim, it will be her positive outlook on life and her kindness towards others that we will remember the most. Her passing will leave us with a giant hole in our hearts, but we know that we will see her in the simple acts of kindness that we are shown and show others.
Kim is survived by her husband Tom of 44 years and her sons Jason (Tiffany) and Tyler (Jaime). She also leaves behind her beloved four grandchildren whom she loved dearly: Averie, Declan, Zoey and Zander.
Due to COVID, a small family service will be held. The family would love to hear stories from the people whose lives she touched. Please feel free to share by adding a video, picture or kind words to her Kayser's Chapel Memory Page.
In lieu of flowers, donations may be made to Moses Lake High School Boosters.
---