New QHS principal already at work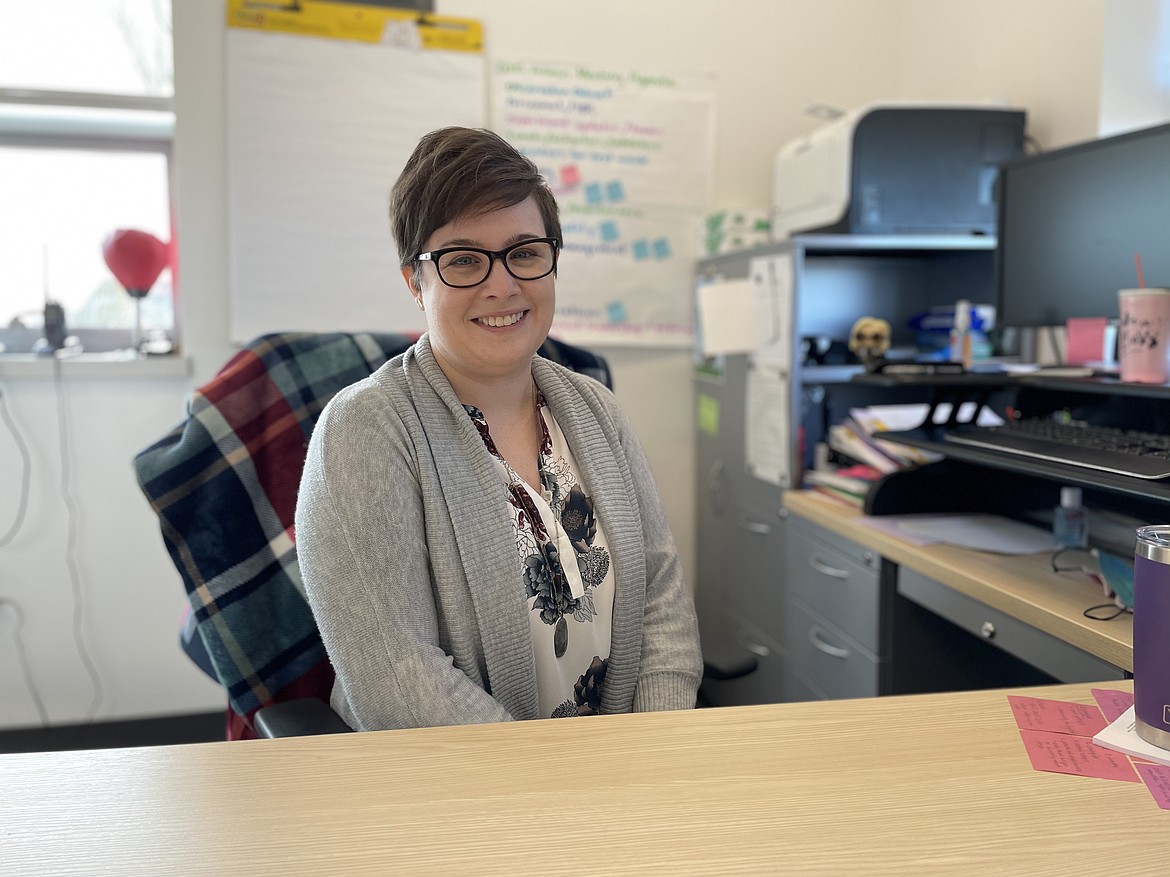 Quincy High School's new Principal Felicie Becker. Becker was named interim principal in August, 2020, after Marcus Pimpleton left to take a new job with the Yakima School District, and was then officially made principal of QHS at the end of January.
Charles H. Featherstone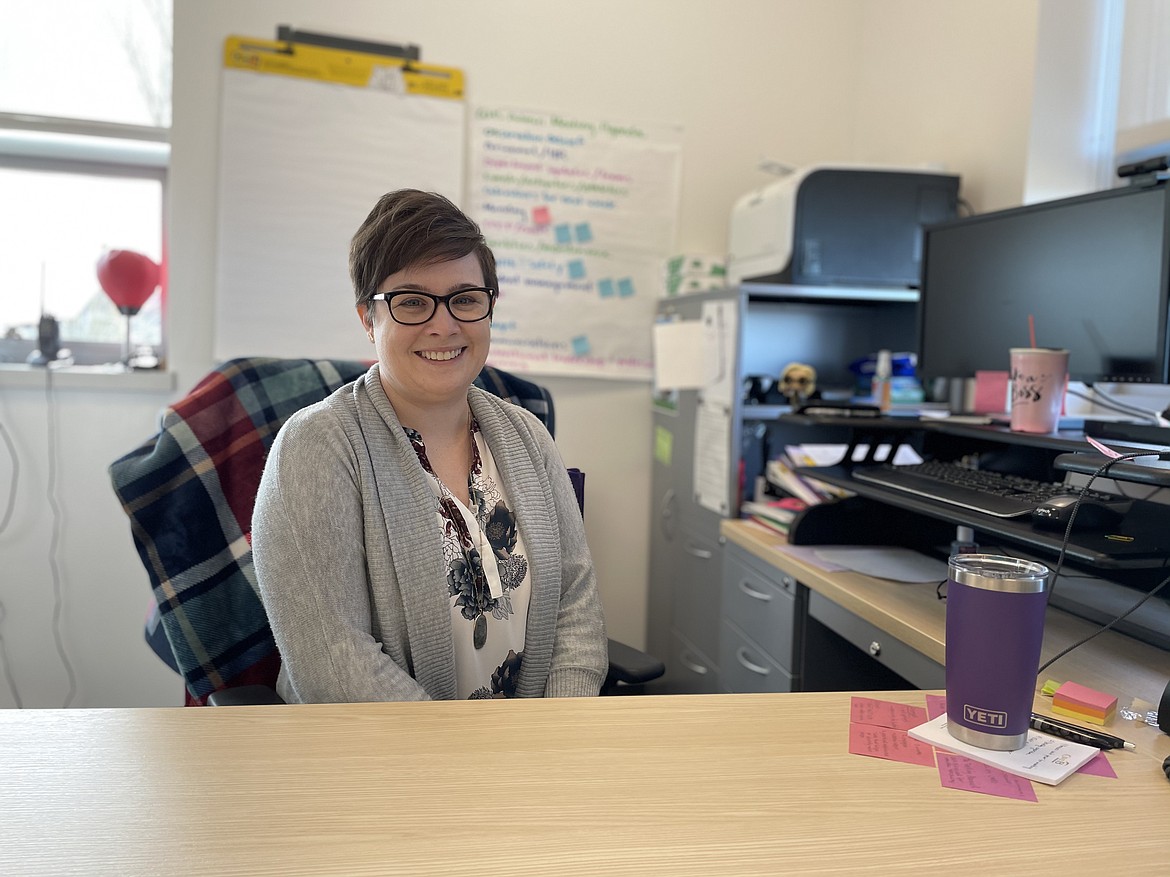 Quincy High School's new Principal Felicie Becker. Becker was named interim principal in August, 2020, after Marcus Pimpleton left to take a new job with the Yakima School District, and was then officially made principal of QHS at the end of January.
Previous
Next
by
CHARLES H. FEATHERSTONE
Staff Writer
|
February 5, 2021 1:00 AM
QUINCY — Growing up in a family of educators, Felicie Becker was determined not to become a teacher.
"I tried to everything but," she said. "And so I sort of took this meandering path, and then finally couldn't deny the fact that I was just called to be a teacher."
However, it turned out to be the right path, Becker said, as she moved from teaching ninth grade English in Tahoma for 10 years to coaching other English teachers and chairing the English department to becoming assistant principal at Quincy High School in 2018.
"When I was a teacher, I moved up into leadership opportunities," Becker, 41, said. "And I saw that I could have a greater impact outside my own classroom, and that was the first time I started thinking of moving into administration. So I could have a broader impact on the student experience."
Becker was just officially named the new principal of Quincy High School after several months of being an interim principal, following the departure of Marcus Pimpleton last summer, as he became the executive director for Equity, Partnerships, and Student Engagement at the Yakima School District.
Sitting behind a big, clean desk in the well-lit, southwest corner office of Quincy's still-brand-new high school, Becker said she misses being in the classroom.
"Leaving the classroom is really, really hard," she said. "The best thing about teaching is that moment where you can see the light bulb turn on, where you're working with kids and working on something new and challenging and they're in that productive struggle trying to understand something."
"And it will click for them, and they are different after that moment because of the work that you've been doing with them and the work they've been doing for themselves," Becker explained.
While Becker said it's not the same working with and organizing teachers — there's not quite a light bulb moment — she said effective school leadership helps get everyone working together on the shared goal that is running a school and educating students.
"People here have the answers we need," she said. "My role is more like creating the conditions for all of the awesome folks we have to come together on teams and problem solve together, so that they're really in charge of owning what is the problem that we are in charge of getting better at."
"They know best," Becker added. "They are closest to what it is that was are working on."
Becker said the transition from assistant principal to interim to principal has been fairly easy so far, even with the COVID-19 pandemic forcing educators and school administrators to improvise.
"The good thing about working in the Quincy School District as a new assistant principal is there were a lot of opportunities to roll my sleeves up and get involved in the leadership work of the building," she said. "I have been doing that work since the summer, and it makes for a pretty easy transition."
Despite all the dislocations from the pandemic, Becker said she sees the same commitment to work from faculty and staff.
"We see it all over, every day, people innovating and sharing ideas with each other, to better the experience for the kids," she said.
And she said she also noticed just how willing students are to help each other, to figure out ways to ask for help and to ask what they can do to make things easier for their teachers, and how they can support the process.
"That's just really, really humbling," Becker said.
Right now, Becker said she's interested solely in "learning more about what it means to be a principal and getting really good at that."
"My husband Brad and I are enjoying getting to know the community, getting closer with staff and students, and I'm really focused on being present and getting better at my job," she said.
It's all part of Becker's vision for the kind of place she believes Quincy High School can become. She wants all students who graduate to be successful in life, no matter what they do, and she wants everyone who attends classes to feel like they belong to the school community.
"I want it to be a place where it's safe to show up as who you are. That everybody, the students and the staff, they feel a part of this place like it's family. That they see their role here as important, they feel seen and valued, and that we are focused on working together to get better at learning and growing," she said.
Charles H. Featherstone can be reached at cfeatherstone@columbiabasinherald.com.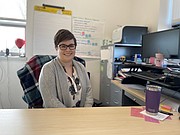 ---