Lind-Ritzville fall athletics set to kick off practice Wednesday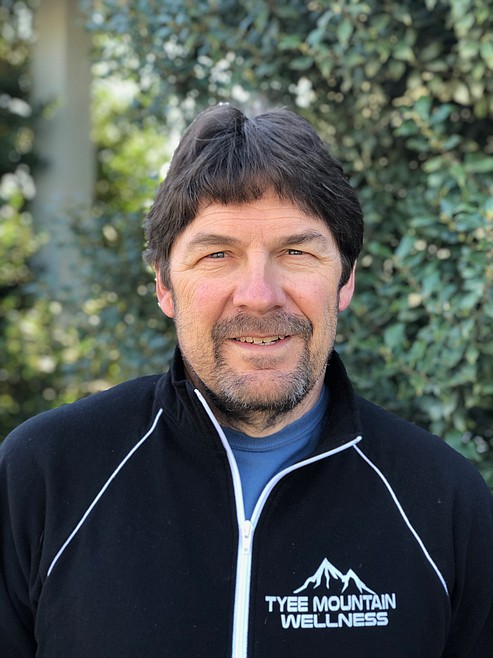 Lind-Ritzville Athletic Director Greg Whitmore works to get plans and schedules in place with athletics set to open back up in the coming weeks.
File photo
by
CASEY MCCARTHY
Staff Writer
|
February 5, 2021 1:00 AM
RITZVILLE — Lind-Ritzville High School athletics will start the fall sports schedule Wednesday as part of the Northeast Region 2B League this season.
Fall sports will be followed by traditional spring sports and conclude with high-risk winter sports.
High school football, cross country and volleyball will start Wednesday and middle school athletics the following week. NE 2B teams consist of: Asotin High School, Colfax HS, Davenport HS, Jenkins HS, Kettle Falls HS, Liberty HS, Northwest Christian HS, Reardan HS, St. George's HS, Upper Columbia Academy and Mary Walker HS.
Lind-Ritzville Athletic Director Greg Whitmore said if the region isn't in Phase 2 by the time of scheduled games or events, they will move on to the next week and hope they can play those.
"I feel confident we are going to get out for something," Whitmore said. "I don't know if basketball or wrestling and the high risk sports are gonna be pulled off. I don't even know if we'll be able to play a volleyball or football game, but we're handing out helmets on Monday."
Whitmore said it would be tough to see everything in place knowing it could still be cancelled again at any time. He said an opponent or his team could have a couple of COVID-19 cases and quarantine.
He said there are a lot of details and "ups and downs" that need to be figured out, including how spectators will be handled at events. He said he is focused on being "reactive" to changes as quickly as he can.
If the county doesn't reach Phase 2 before too far into the fall sports season, Whitmore said they might decide to start spring sports a little earlier. After missing out on last season, he said they want to protect spring sports as much as they can.
In addition to serving as AD for Lind-Ritzville, Whitmore is the head football coach for the Broncos. He said trying to navigate both with the seasons condensed this spring has been overwhelming.
"It can feel overwhelming," Whitmore said. "Luckily, I've been doing this for a while, so I just say I'll do the best I can do and we'll go from there."
Whitmore said he will need to do a better job of delegating some responsibilities to some other support staff and volunteers this season. And he said he's confident there are plenty of people who can and will step up.
Whitmore said everyone is looking to get back to normal.
"In a lot of ways, athletics is a microcosm of life, it's a social thing we're all missing out on these days," Whitmore said. "We know how much this is going to improve the health of our kids, but it's also going to improve everyone's mental health to be back in the gym, on the sidelines under some lights watching the kids do normal stuff that we're all used to."
If the county reaches Phase 2 beforehand, Lind-Ritzville football is set to open the season with a jamboree on Feb. 20.
---