REC Silicon leaders waiting to reopen in Moses Lake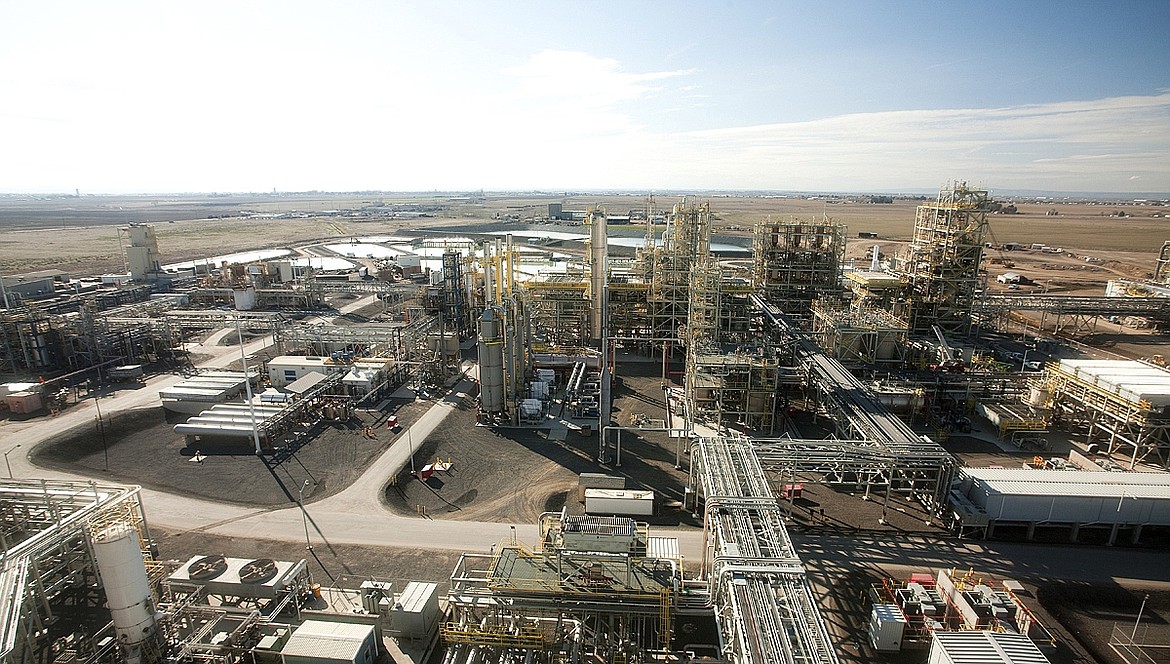 The REC Silicon plant in Moses Lake, which has been shuttered since 2019, could come to life again, company officials say.
File photo
by
CHARLES H. FEATHERSTONE
Staff Writer
|
December 31, 2021 1:05 AM
MOSES LAKE — With 2022 just about here, executives with REC Silicon have not made a decision about reopening the company's Moses Lake production facility.
"Not quite yet," said Chuck Sutton, REC's vice president for sales. "We've not yet made a decision about that. A few things still need to happen."
Among the things that need to happen for the Norway-based company, Sutton said, are the cultivation of U.S. customers for its Moses Lake-made solar-grade polysilicon.
"I'd love to have a customer in the U.S.," Sutton said. "I want this plant up and running. I just want a customer if we can't get into China."
REC's Moses Lake facility, which produces polysilicon used to make solar panels, was shut down in mid-2019 when a trade dispute with China saw Beijing impose steep retaliatory tariffs on U.S.-made polysilicon after the administration of President Barack Obama imposed tariffs on Chinese-made solar panels in 2013.
REC uses a patented, continuous process to produce polysilicon that makes it one of the lowest cost producers in the world. However, with China manufacturing more than 90% of the world's solar panels, REC was effectively blocked from the Chinese market.
A trade deal between China and the U.S. negotiated by President Donald Trump was supposed to give REC access to Chinese solar manufacturers, but polysilicon exports to China remain held up over attempts to resolve the original 2013 dispute.
Since 2019, REC has focused its efforts on creating a domestic market for its product in the United States, working with a battery company looking to use polysilicon for the next generation of rechargeable batteries and an Oregon-start-up looking to build solar panels in Moses Lake.
While the battery company, Group14 Technologies, is working slowly to expand its production capacity, the much-touted solar start-up Violet Power never really started.
In November; however, South Korean chemical and solar giant Hanwha Solutions announced it was acquiring a nearly 17% stake in REC Silicon.
REC also has a production facility in Butte, Montana, where the company makes electronics grade silicon. Unaffected by the trade dispute with China, that facility continues to operate, and according to REC's website, the company is hiring a number of production and engineering positions for Butte.
In Moses Lake, REC currently only has one job opening for a training and development administrator.
"We've always had that position," Sutton said. "We've been dealing with a series of temporary folks in that job, so we're going back to full-time."
Sutton said he understood the state legislature might be considering some kind of targeted tax break for companies that would use REC's polysilicon if they were located in Washington.
"It's not something for us," he said.
Rep. Tom Dent, R-Moses Lake, said he also understood the finance committee of the state House of Representatives was working on something.
"I don't have any details," Dent said.
However, if there are any discussions about targeted tax relief, it's still early and nothing formal has been developed yet.
In an email to the Columbia Basin Herald, John Handy, communications director for the House Republican Caucus in Olympia, said finance committee staff checked and no one "has heard anything regarding a bill to provide tax incentives for polysilicon."
(Editor's note: This article has been updated to correct Chuck Sutton's title.)
Recent Headlines
---