INET detectives seize millions of dollars worth of meth, fentanyl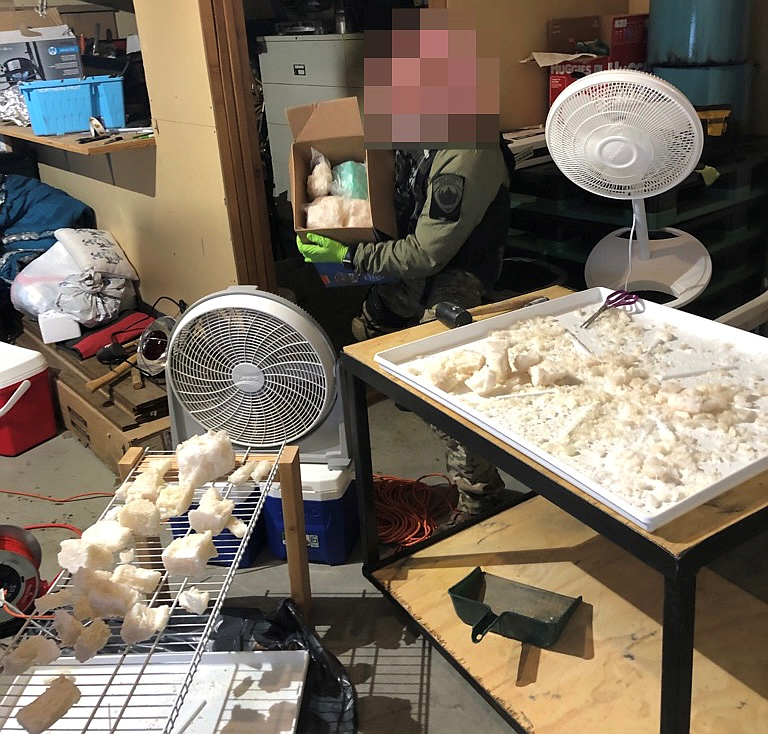 Some of the drugs seized at 202 N. Boundary Ave. in Mattawa are shown here.
Grant County Sheriff's Office/Courtesy photo
by
Staff report
|
December 29, 2021 1:00 AM
Detectives with the Interagency Narcotics Enforcement Team (INET) on Thursday seized about 32 pounds of methamphetamine, $50,000 cash and 25,000 fentanyl pills after serving a search warrant at 202 N. Boundary Ave. in Mattawa, according to a Grant County Sheriff's Office social media post.
The street value of the drugs was estimated at about $2.08 million.
Rigoberto Tapia, 42, was taken to the Grant County Jail for investigation of possession of controlled substances with intent to deliver, as well as an enhancement of having drugs within 1,000 feet of a school zone, the latter of which could get Tapia double fines and imprisonment if convicted.
INET is supervised by the Grant County Sheriff's Office and includes detectives from the GCSO, Quincy Police Department, Ephrata Police Department and the Washington State Patrol.
Recent Headlines
---