Joellen Hormel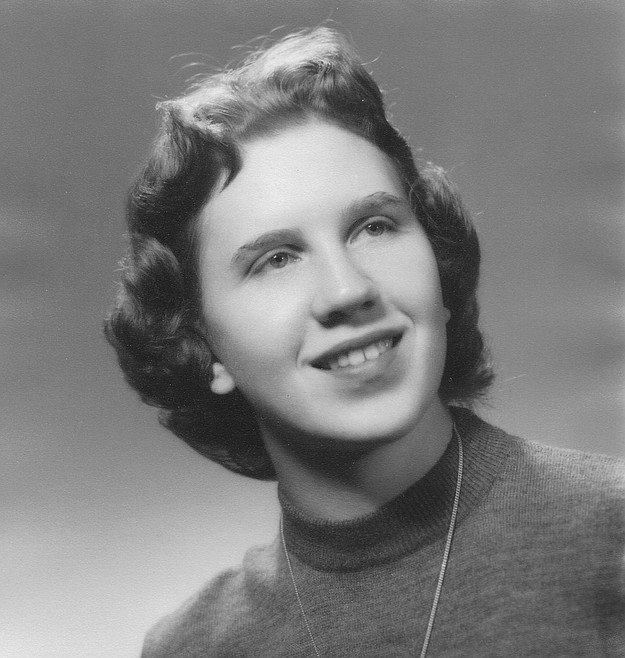 On Dec. 8, 2021, Joellen Elizabeth Hormel joined her beloved husband, C. E. "Monty" Hormel, in peaceful slumber.
|
December 27, 2021 1:00 AM
September 10, 1936 – December 8, 2021
On Dec. 8, 2021, Joellen Elizabeth Hormel joined her beloved husband, C. E. "Monty" Hormel, in peaceful slumber.
Joellen was born on Sept. 10, 1936, to Joseph and Martha Leick in Boise, Idaho. After she graduated from high school, Joellen completed clerical training and was hired by Idaho State Human Resources. Many of her friends considered her quite courageous, because that job required her to travel to towns and cities throughout the state. Joellen's supervisor Mr. Cherry was impressed with her talent and tenacity and kept encouraging her to attend college. In 1956, she applied to Gonzaga University and was one of the first generation of women admitted to study and earn an academic bachelor's degree at what had been, until 1948, an all-men's college. Joellen jumped right into student life by becoming a member of the Spurs, where she was the club's secretary, and the Gonzaga Glee Club, at times accompanying the choral group on the piano.
One evening at Gonzaga, a close friend of Joellen's persuaded her to go on a blind date. This was the magical evening when she met a dashing young law student named C. E. "Monty" Hormel. They apparently spent their first date talking about unions and politics – they were a match made in heaven! Joellen married Monty on Feb. 8, 1958. Following Monty's graduation from Gonzaga Law School, Joellen found herself moving to various cities and towns in Washington – Seattle, Yakima, Warden and, finally, Ephrata. Ephrata was home for Joellen and Monty from 1970 to 2016. Joellen attended St. Rose of Lima Catholic Church in Ephrata, where she was a member of the adult choir and the ladies' altar society. Joellen kept busy raising five children and working with Monty to establish his legal practice as legal secretary and office finance manager. Together, Joellen and Monty worked long hours, often weekends, ensuring that people represented by their law office received justice in our country's legal system.
All this work added up after several decades. In 2016, Joellen and Monty moved to Spokane Valley to be closer to their son, Stephen, and his family. They remained together until Monty's death in 2019. Joellen shared her life with Monty for 61 years and she will be at peace as she rejoins him.
Joellen is survived by four of her children: her eldest daughter Gretchen Hormel, her son and daughter-in-law Stephen and Barb Hormel, her daughter and son-in-law Teresa and Doug Taylor and her daughter and son-in-law Leontina Hormel and Chris Norden; nine grandchildren and their spouses: Sarah, Jennifer and Steve, Erin, Richard, Ann and Cerice, Kristin, Justin, Parker and Madison; and two great-grandchildren Viva and Osiris Berkey. One son, Ernest "John" Hormel, and one grandson, Jacob Troy Berkey, have predeceased Joellen.
Services for Joellen Hormel will be held at 2 p.m. on Friday, March 18, and hosted at St. Rose of Lima Catholic Church in Ephrata, Washington, at 323 D St. SW. Funeral and graveside services will be followed with a reception in the church annex. Gifts may be given as donations to St. Rose of Lima Catholic Church and mailed to 560 Nat Washington Way, Ephrata, WA 98823. Joellen loved Ephrata and loved the Saint Rose of Lima Parish.
Recent Headlines
---