Festive blooms: Flower options during the Christmas season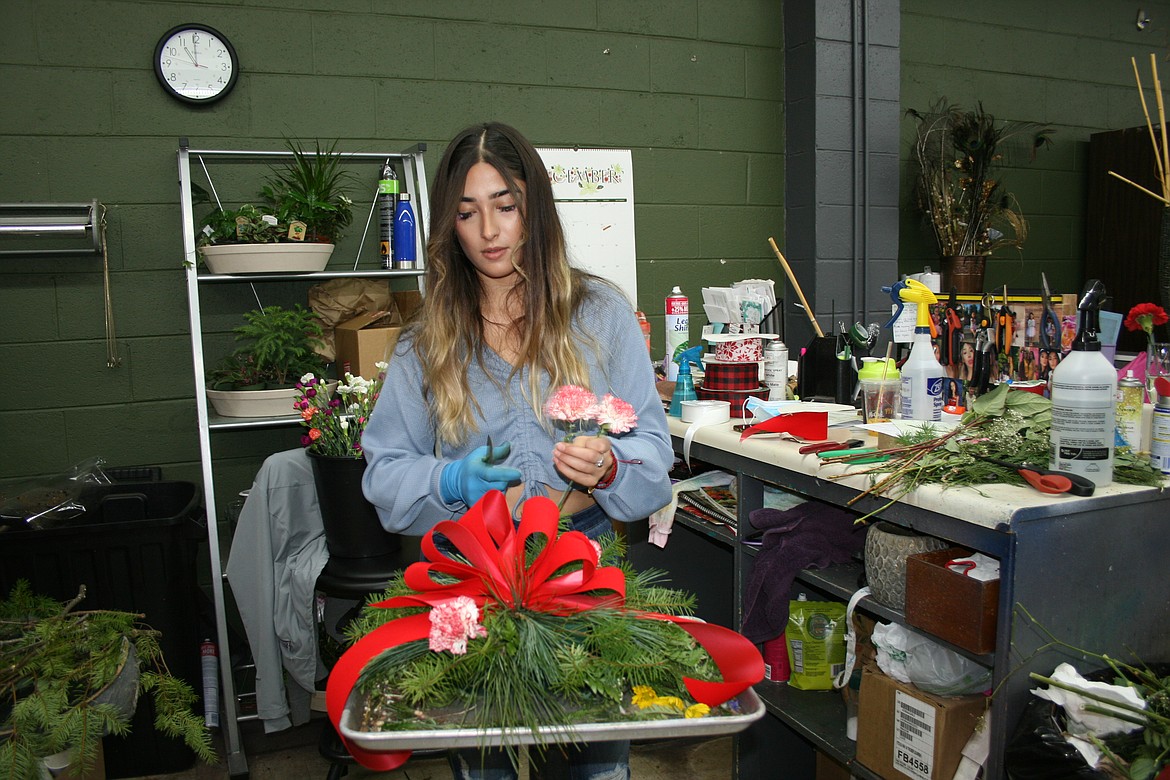 Rosa Guerrero, manager at Florist in the Garden in Moses Lake, adds peppermint carnations to a centerpiece arrangement Dec. 9.
Cheryl Schweizer/Columbia Basin Herald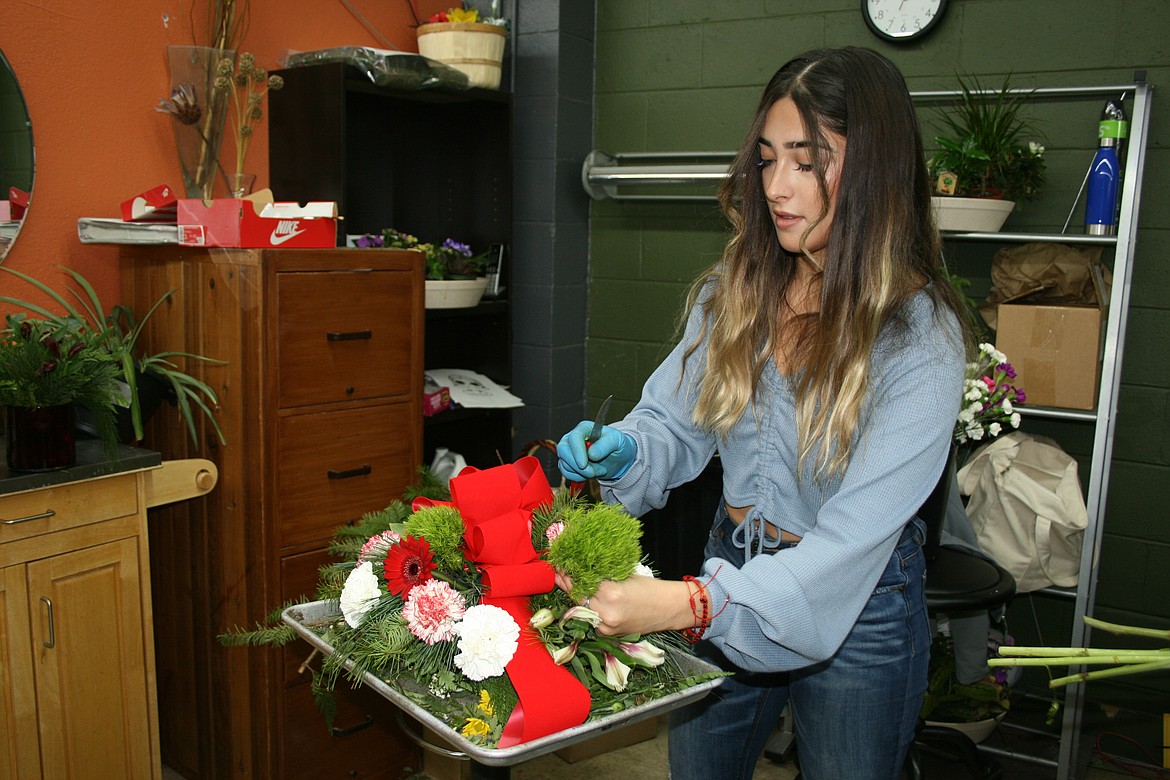 Rosa Guerrero, Florist in the Garden manager, adds flowers to a centerpiece arrangement Dec. 9.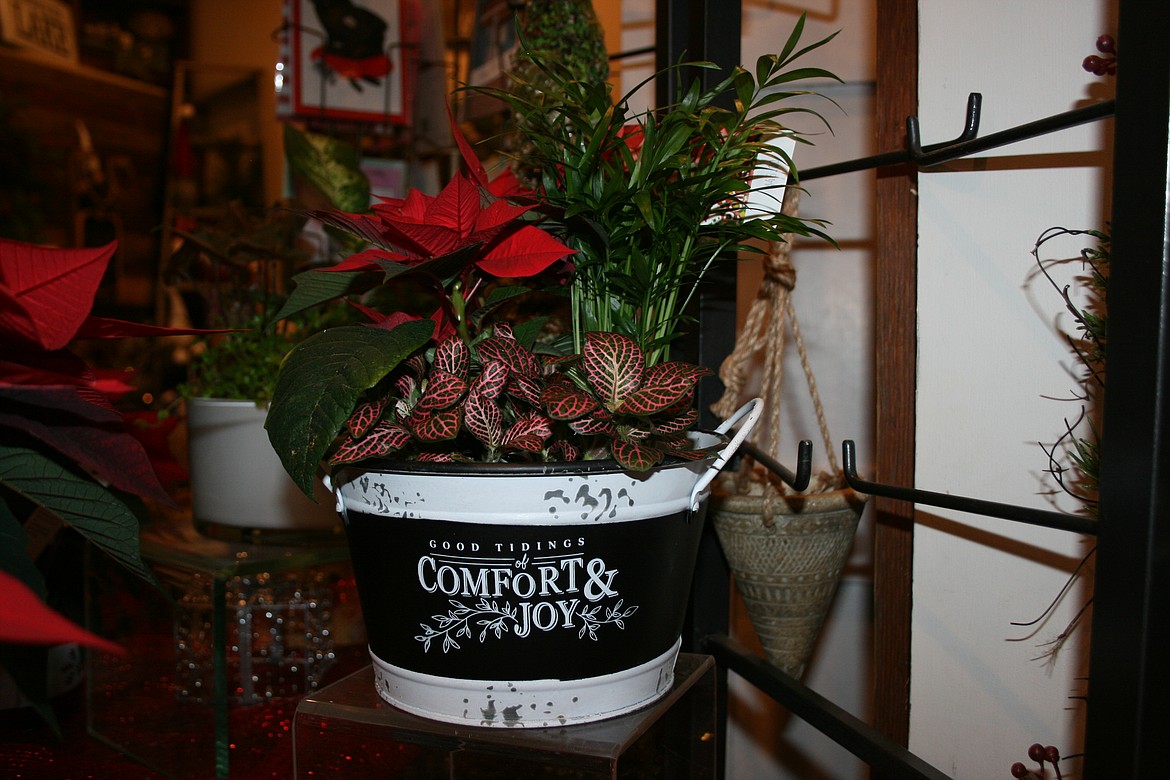 Poinsettias and accent plants fill a container at Floral Occasions in Moses Lake Dec. 9.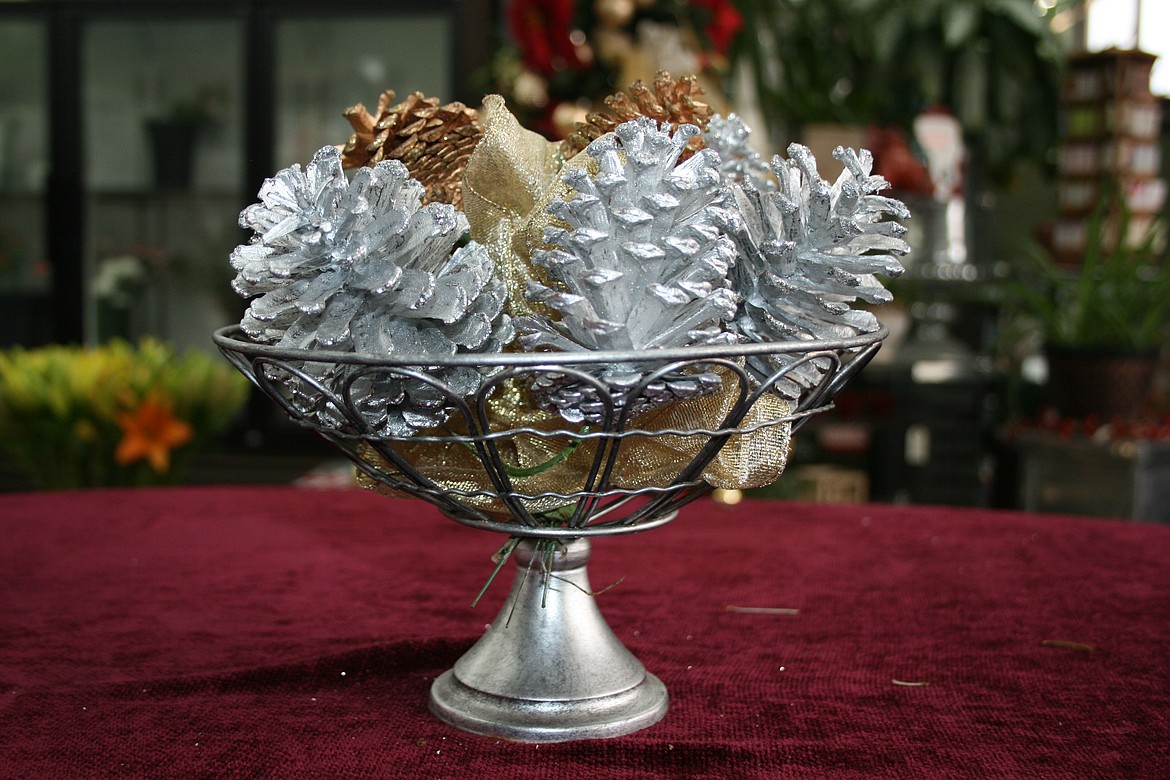 Gilded pine cones fill a bowl at Florist in the Garden Dec. 9 in Moses Lake. Pine cones, gilded, painted, sprayed with glitter or otherwise, are among the alternatives to traditional Christmas arrangements.
Previous
Next
by
CHERYL SCHWEIZER
Staff Writer
|
December 18, 2021 1:00 AM
MOSES LAKE — It may be true poinsettias are basically the go-to Christmas flower and boughs from fir and pine trees the go-to Christmas greenery.
But not everybody likes to decorate with poinsettias and fir (or pine) tree boughs. There are plenty of options for people who want something a little less traditional.
Poinsettias aside, most flowers used in Christmas bouquets can be found in arrangements year-round. Carol Seal, owner of Floral Occasions in Moses Lake, said Christmas centerpieces and arrangements feature lots of red and white roses, carnations, chrysanthemums, sometimes hydrangeas, or options like gerbera daisies.
"They're kind of a single large-headed daisy," Seal said of gerbera daisies.
Peppermint carnations combine red and white in the same flower, and are featured in arrangements from The Flower Basket in Quincy. The staff at Desert Rose Designs in Othello include pink carnations and purple roses in some holiday designs.
The Flower Basket owner Ashley Ko said she adds cyclamen, amaryllis and paperwhite narcissus to some of her designs. Caydi Villareal from Desert Rose Designs said astra daisies also are part of their arrangements.
Rosa Guerrero, manager at Florist in the Garden, said it isn't so much the flowers themselves that set a Christmas bouquet or centerpiece apart as what else is included in the arrangement.
Guerrero said she creates holiday centerpiece arrangements with pillar or tapered candles, ribbons, red and green berries, and Christmas tree ornaments. Seal uses garlands to add even more color.
"You can dress it up with Christmas ribbons, (pine) cones, berries, that kind of stuff," Seal said. "It's kind of all over the board."
"There are all sorts of different styles," Ko said.
Daryl Cole, manager at Emerald Desert Nursery in Quincy, said suitable materials can be found in the yard.
"You can make flower pots with cut greens," Cole said.
Fir and pine boughs and leftover hydrangea blossoms in a pot will last for a while when misted with water, Cole said. They can be sprayed with glitter spray for a little sparkle; another option is frost spray.
"Which makes it (the arrangement) look a little bit snowy," Cole said.
Centerpieces begin with a bed of greenery, Cole said, pine or fir boughs being the most popular, with other plants to provide color. Cole said leaf twig dogwood branches provide red accents, and birch branches are white.
"Cut birch branches are really pretty," she said.
Christmas ornaments and pine cones can complete the look.
Containers also play a role. Guerrero said a clear glass vase is a classic for a holiday bouquet. But vases come in a variety of colors, from ruby red to royal blue; some are opaque, maybe opalescent or maybe plain white. They're not necessarily round, either - sometimes they're oblong or square. Containers can be rustic, like baskets, wooden boxes or metal tins of varying sizes and shapes. They can be severely modern glass or ceramic, or unusually shaped vases, or simple coffee mugs.
The holiday season is a busy time in the floral business, Ko and Seal said. People are not only ordering flowers for their own homes, but as gifts for family and friends. Most flower shops, including Floral Occasions, will customize bouquets for customers, Seal said.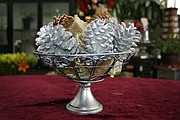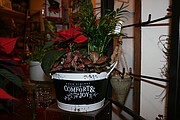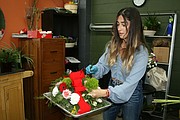 Recent Headlines
---