Realizing potential: Moses Lake couple finds opportunity in longtime Broadway business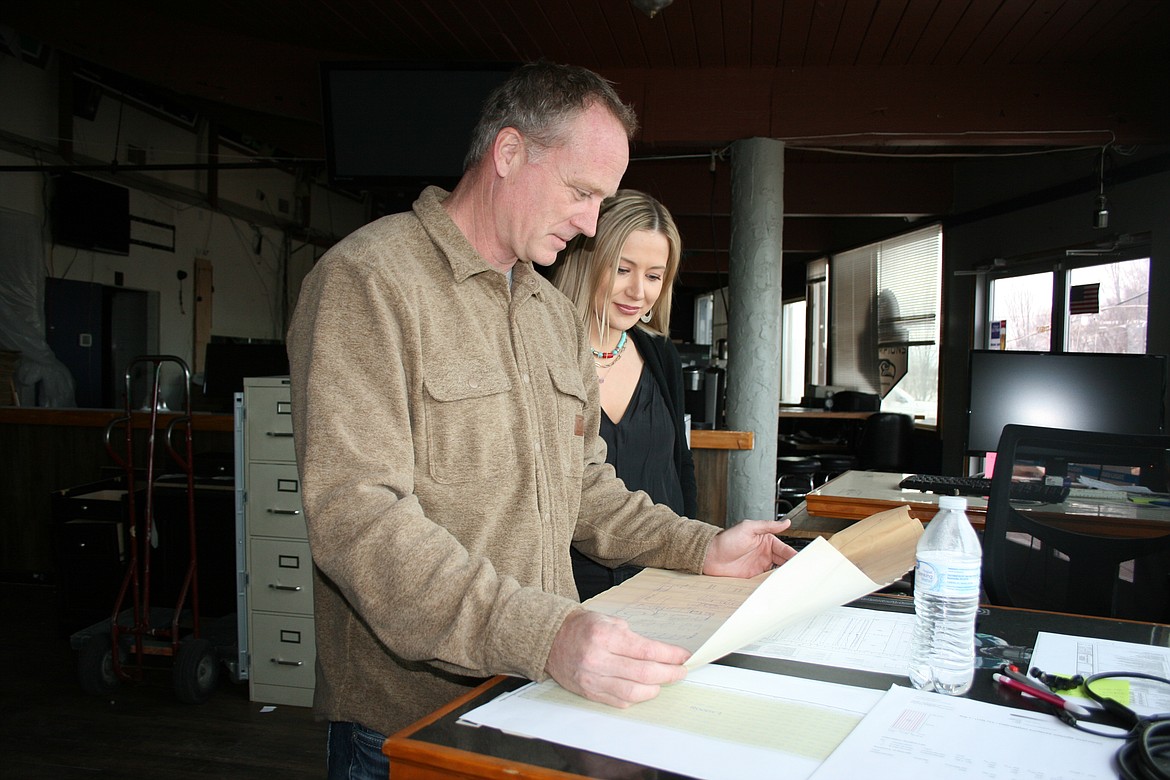 Rob (left) and Anna Van Diest study original plans for the Broadway Bar & Grill. The Van Diests bought the building and are remodeling it into office space, as well as a bar and restaurant.
Cheryl Schweizer/Columbia Basin Herald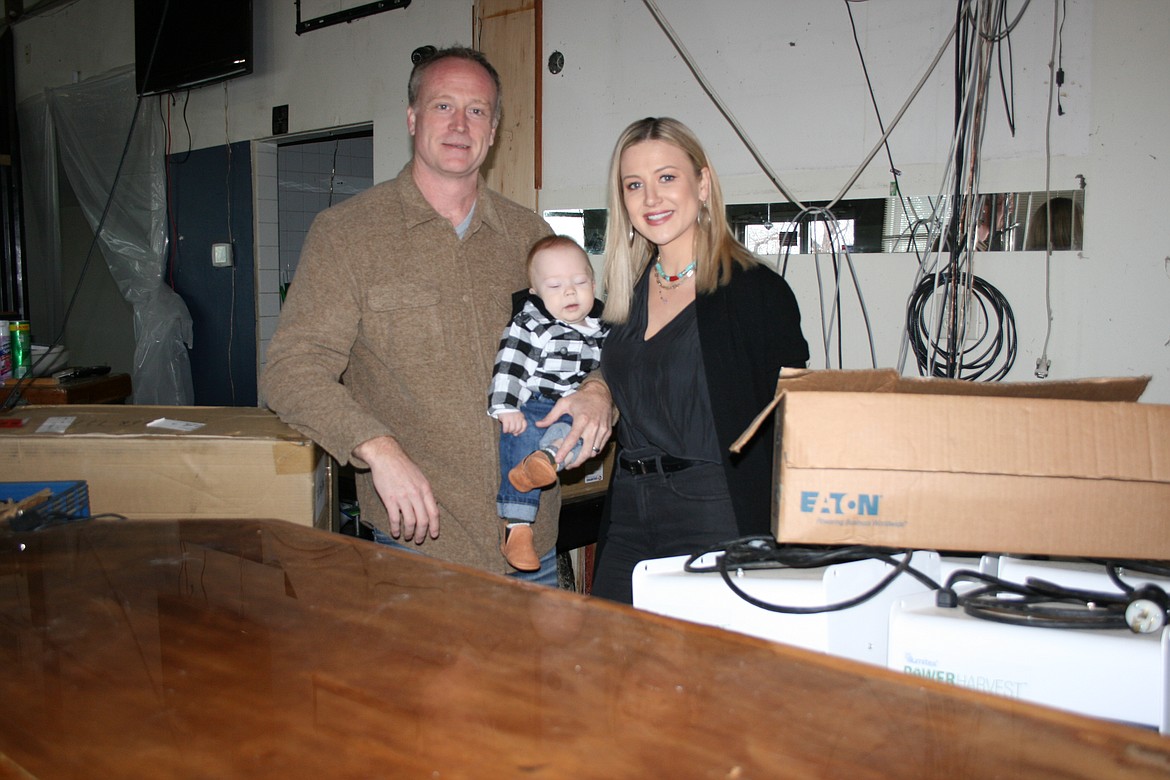 Owners Rob and Anna Van Diest, with son Rhett, stand behind the bar at the Broadway Bar & Grill.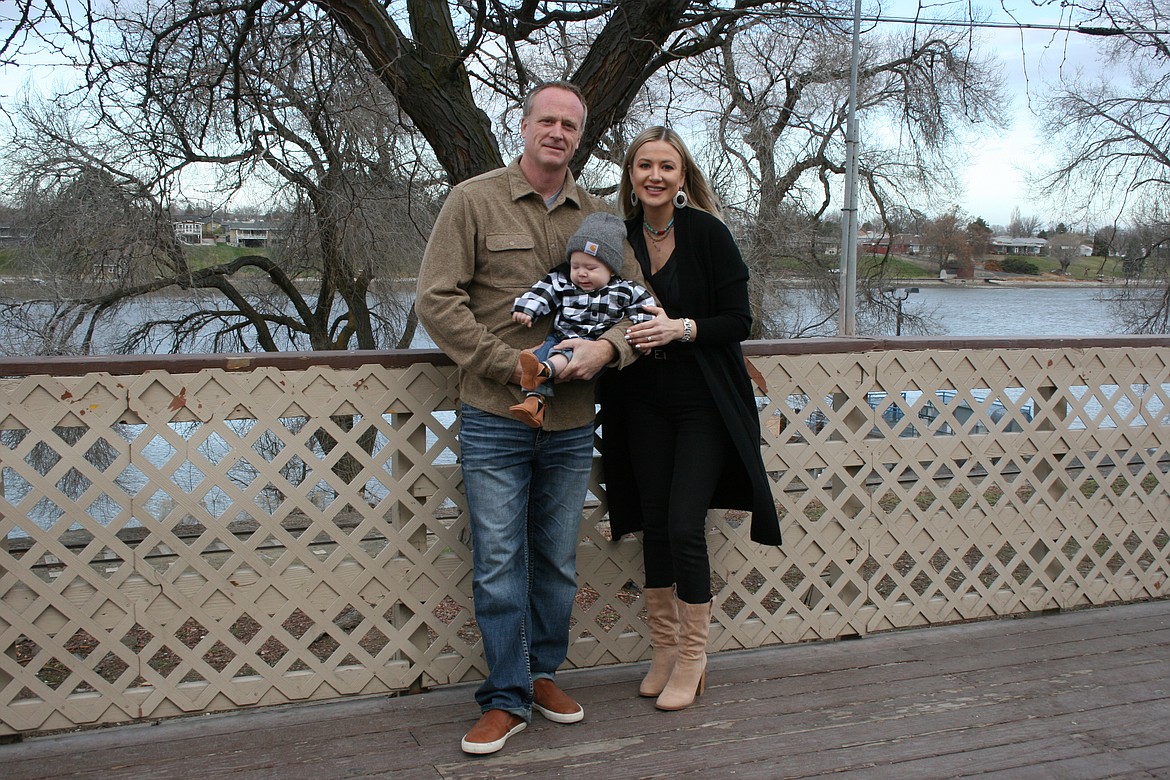 Broadway Bar & Grill owners Rob and Anna Van Diest, with son Rhett, stand on the restaurant deck.
Previous
Next
by
CHERYL SCHWEIZER
Staff Writer
|
December 15, 2021 1:00 AM
MOSES LAKE — Anna and Rob Van Diest saw opportunity on West Broadway Avenue.
"There are a lot of businesses coming in and renovating their stores," Anna Van Diest said. "A lot of people are stepping up and updating Broadway. And we want to be part of that. We see the potential on Broadway."
She passed a building with potential every day on her way to work. The Broadway Bar & Grill, at 302 W. Broadway Ave., was built in the mid-1970s, according to plans found in the restaurant's office.
"This property was listed (for sale) for years," Anna Van Diest said. "We drove by this property every single day."
And its location on the lake opened up a lot of possibilities.
"We always talked about how fun it would be to have a place to go to on the lake, where we could just park our boat," Anna Van Diest said.
Rob and Anna Van Diest just finished building a lakeside home, and they and their five children spend a lot of time on the lake.
Access to shoreline businesses from the lake is lacking, Anna Van Diest said.
"That's one thing we just don't have in Moses Lake, is someplace to just dock and hang out," she said.
Anna Van Diest is a real estate broker, specializing in farm and ranch properties. Rob Van Diest also owns his own business, selling LED lighting to farm operations, and helping them obtain rebates to reduce the cost. Both their businesses are expanding, and right across the street was the old bar and grill, with a dock on the lake.
"We decided, 'Why can't we just buy it and put our offices there?' We decided this was a great opportunity for us to expand, renovate and start a whole new real estate adventure at the same time," she said.
A section of the building is being turned into office space for both Van Diest businesses. But the rest of it, including the back deck, will continue to be a restaurant and bar.
"Pretty much that entire bar area facing the lake is going to be the lounge,'"she said. "And it's going to feature local foods, local beef, local produce. We want to feature local beers, wines and spirits. Really, we're just going to focus on local."
The new restaurant and bar will emphasize the lake and the outdoors, with a garage door opening up to the deck. The new design will require a major remodel, possibly moving the front door, definitely moving the bathrooms and kitchen. Rob Van Diest said the deck will be expanded back to its original size.
"We plan on renovating the entire building to have more of a coastal-industrial feel. Very much like something that you would find in Florida. We were really inspired by that," she said.
"It's going to be, really, focused on the exterior space. That back deck is going to incorporate outside. We've got a dock right there. It's just a prime location," she said.
"We're hoping to have the restaurant part done and ready for summer (2022). Our offices will be open by spring, but the restaurant will take a little longer. I'm kind of a perfectionist when it comes to that," Anna Van Diest said.
"We do need to find somebody to run the bar and restaurant," she said. "Because we don't want to do it – we've got way too much going on. We want to find somebody who's experienced in the restaurant business, and somebody with culinary experience. Somebody that offers something different."
Anna Van Diest said the building provides a lot of room for opportunity.
"It's such a big space. Why not maximize its potential, right?" she said.
But it's also a big investment.
"It's worth it. In the end it's worth it, right?" she said.
The couple also purchased the adjacent property, and in the future plan to build retail and multi-family residential space.
"The second parcel really did it for us," she said.
It provides the opportunity for multi-family development, which is another focus of their business.
"That was a huge incentive for us," Anna Van Diest said.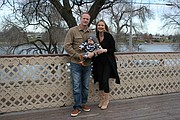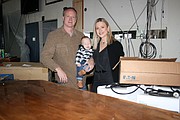 Recent Headlines
---