Building blocks: State capital funding will boost cities across the county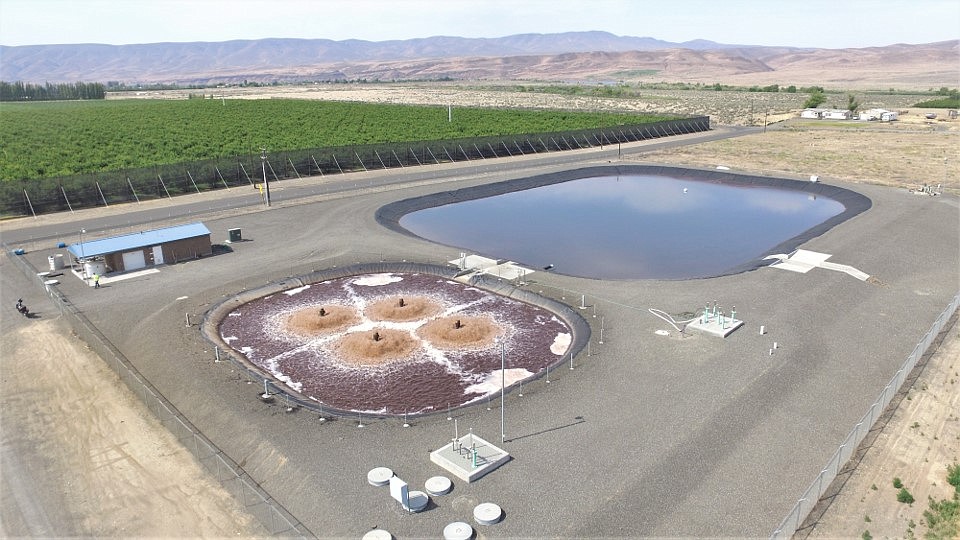 The Port of Mattawa's wastewater treatment facility in April.
Courtesy photo
by
CHARLES H. FEATHERSTONE
Staff Writer
|
December 13, 2021 1:07 AM
The $6.3 billion state capital budget for 2021-23 is the largest ever in the state's history.
And there's a little something in it for Grant County communities.
The capital budget, which is separate from both the state's operating and transportation budgets, pays for construction and improvement of state buildings as well as for grants to local infrastructure improvement projects, such as clinics, water treatment systems and broadband internet connection.
"My philosophy toward the capital budget is getting money to who needs it the most and who's going to benefit from it," said Rep. Alex Ybarra, R-Quincy.
Ybarra said there was a lot more funding available for local projects this year, in part because the state's finances are fairly solid and because the legislature wanted to provide money for pandemic recovery.
"I always do it by need, and who hasn't been helped," he said.
Ybarra said he tries especially to help fund the kinds of infrastructure projects that will promote economic growth and development in the small towns of the Columbia Basin.
"The way I see it, a business will not go to downtown Quincy or Moses Lake unless you have a great infrastructure in place," Ybarra said. "When you shore up the downtowns of our little towns, it's a good way to help bring in business. And when you bring in business, there's a lot more assessed value, and everyone pays less tax."
Among the major recipients of funding in the 2021-23 capital budget are: $1.3 million for the Moses Lake Chamber of Commerce's business incubator; nearly $1 million for the Coulee City Medical Clinic; $856,000 to convert Soap Lake Elementary School to an early learning center; $618,000 for wastewater treatment at the Port of Mattawa; $155,000 to help pay for fiber-optic connections at Wanapum Village; and funding for water projects in George and Royal City.
"A business incubator is just what it sounds like, a space to help young start-up businesses to become healthy with a sound financial foundation. Then they will move out into traditional commercial spaces with long-term leases or purchases," said Debbie Doran-Martinez, executive director of the Moses Lake Chamber of Commerce.
Doran-Martinez said the chamber is planning to have several suites, from 500 to 1,000 square feet, for mixed use by retailers, professionals or artisans, and the chamber will also provide ongoing education "in all aspects of owning and running a business."
The Moses Lake Chamber of Commerce is still looking for a place to locate its business incubator, Doran-Martinez said, but it intends to have the facility up and running by spring 2023.
The nearly $1 million in funding for the Coulee City Medical Clinic will allow the clinic to move out of the World War II-era building it currently inhabits and into a new, 4,000-square-foot space owned by the Port of Coulee City.
"We realize the importance of rural areas having access to high-quality health care," said Sen. Brad Hawkins, R-East Wenatchee.
Hawkins said the clinic, which is run by the Coulee Medical Center in Grand Coulee, has been working with the Port of Coulee City for the past few years to make the move happen.
Coulee Medical Center Chief Executive Ramona Hicks said Coulee City has long needed a new and improved health care center.
"It's really time for a new clinic for that community," she said.
Charles H. Featherstone can be reached via email at cfeatherstone@columbiabasinherald.com.
---