Police respond to unconfirmed online threat to ML high school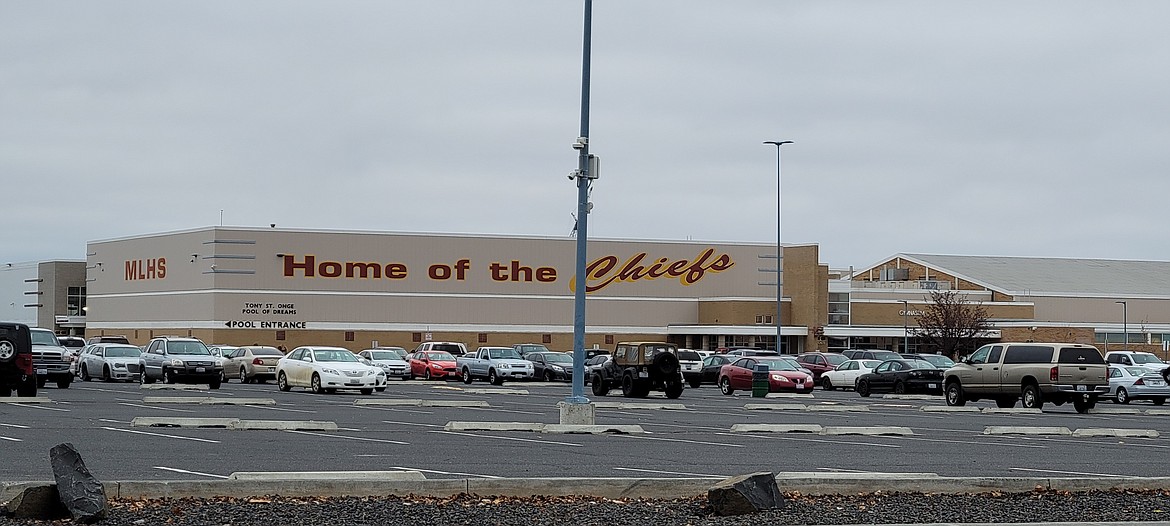 Moses Lake High School is shown here. Students likely saw increased security presence Tuesday in response to a now-debunked online threat.
R. Hans Miller/Columbia Basin Herald
by
R. HANS MILLER
|
December 8, 2021 1:05 AM
Moses Lake police on Tuesday investigated an unsubstantiated online threat made to the Moses Lake High School and/or students.
A multitude of reports — about the vague threat on Snapchat — apparently were made to the Moses Lake School District and Moses Lake Police Department via an app to allow students, parents and staff to report threats, inappropriate relationships and other concerns and by social media, respectively, officials said.
"This first came through the school district's STOPit app and (interim superintendent Carole Meyer) got ahold of me last night, which was what started or prompted this investigation," Moses Lake Police Department Chief Kevin Fuhr said Tuesday.
Fuhr said the threat was a screen capture of a Snapchat post that was "very vague" and said someone would be showing up at the high school on Monday or Tuesday with a firearm and possibly explosives. However, the specific weapon indicated, a "MAC-98," isn't a real weapon, he said. Additionally, similar unsubstantiated threats have been reported in Alabama, Florida, Montana and Oregon, MLPD investigators found.
According to an MLPD social media post, the same unsubstantiated threat caused concern at Monroe School District about a week ago. Monroe is located about 34 miles northwest of Seattle. The post also indicated MLPD takes all threats seriously even if they initially appear not to be credible to ensure student safety.
While the school district and MLPD both found the threat was not real, Fuhr said the district and law enforcement worked together to ensure they were proactive and took the situation seriously.
"You know, this was perfect in that the school district and the police department, we're communicating within minutes of this information being reported, which is how it's supposed to work," Fuhr said.
In a statement sent to parents, MLSD said district administration was taking the threat seriously, though it did not appear to be substantive.
"At this time, we do not view this threat to be viable, however, investigations are continuing. We will have increased police presence at Moses Lake High School today, Tuesday, December 7th, as well as district administrator presence," the district's statement said.
Fuhr said he was grateful the community reported the incident and encouraged parents and students to continue to use the STOPit app, which is available in Google Play and the Apple App Store. Threats of any sort may also be reported to MLPD directly, he said.
"Student safety is our top priority and it is the partnership between the district, schools, students, parents, and the community that is needed. During these times it is important and any information that might be a threat to our schools is communicated to school staff immediately," the district's statement said.
Recent Headlines
---