MLSD facing sub shortage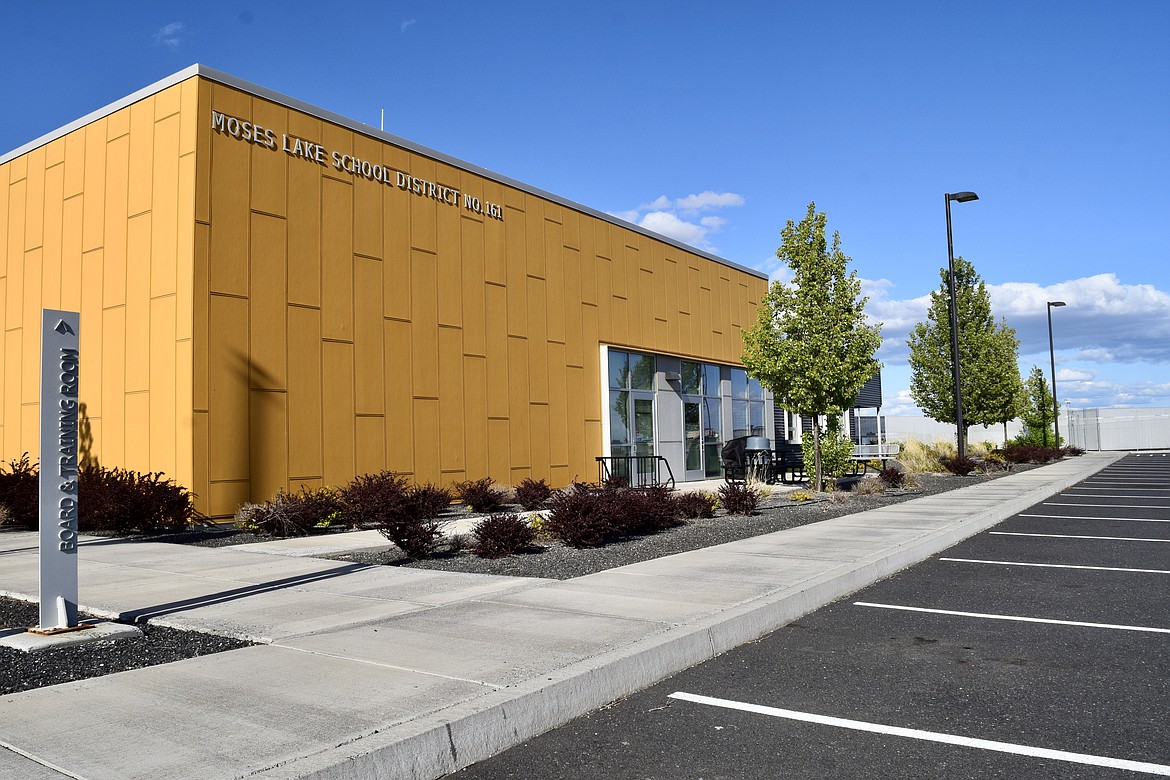 The Moses Lake School District Administration Office.
File photo
by
R. HANS MILLER
|
December 7, 2021 1:07 AM
MOSES LAKE — The Moses Lake School District is facing a shortage of substitute teachers after about 30% of its substitute staff failed to comply with the district's COVID-19 vaccination policies.
"Prior to implementing the vaccine mandate, the district had 101 active substitute teachers. Since then, approximately 30% of our substitutes have been inactivated because they haven't provided vaccine records nor requested an exemption," said Claren McLaughlin, the district's public relations representative.
McLaughlin added even prior to the vaccination issue, the district was only at about 70% of being fully staffed with substitute instructors. As a result, to improve the situation, the district needs to replace not only the 30% of substitutes lost because of the vaccine policies, but replace the 30% it was short beforehand, to reach an ideal total of about 130 substitute teachers.
Vaccines were required for school district staff across Washington after an Aug. 18 executive order issued by Gov. Jay Inslee.
To address the need, the district took measures to make it easier for those interested in being substitutes to apply and added incentives to attract applicants. As of Dec. 1, the daily pay rate for a substitute instructor was increased from $150 to $180. McLaughlin said the new rates will allow MLSD to compete with other area districts that are working to draw substitutes.
Additionally, the district has reduced the education requirement from a bachelor's degree to an associate's degree.
"We are currently in the process of hiring 35 substitute teachers, 32 of which are working on obtaining their Emergency Substitute Teacher Certification," McLaughlin said.
The process to become a substitute teacher takes about eight weeks, McLaughlin said. The overall processing time may vary though, depending on how quickly the applicant completes training, a background check and the overall application process.
"We continue to accept applications in hopes of hiring a total of 60 new sub teachers," McLaughlin said.
R. Hans Miller can be reached via email at rmiller@columbiabasinherald.com.
Recent Headlines
---