Lights, floats — and farm implements: Ag Parade returns to downtown Moses Lake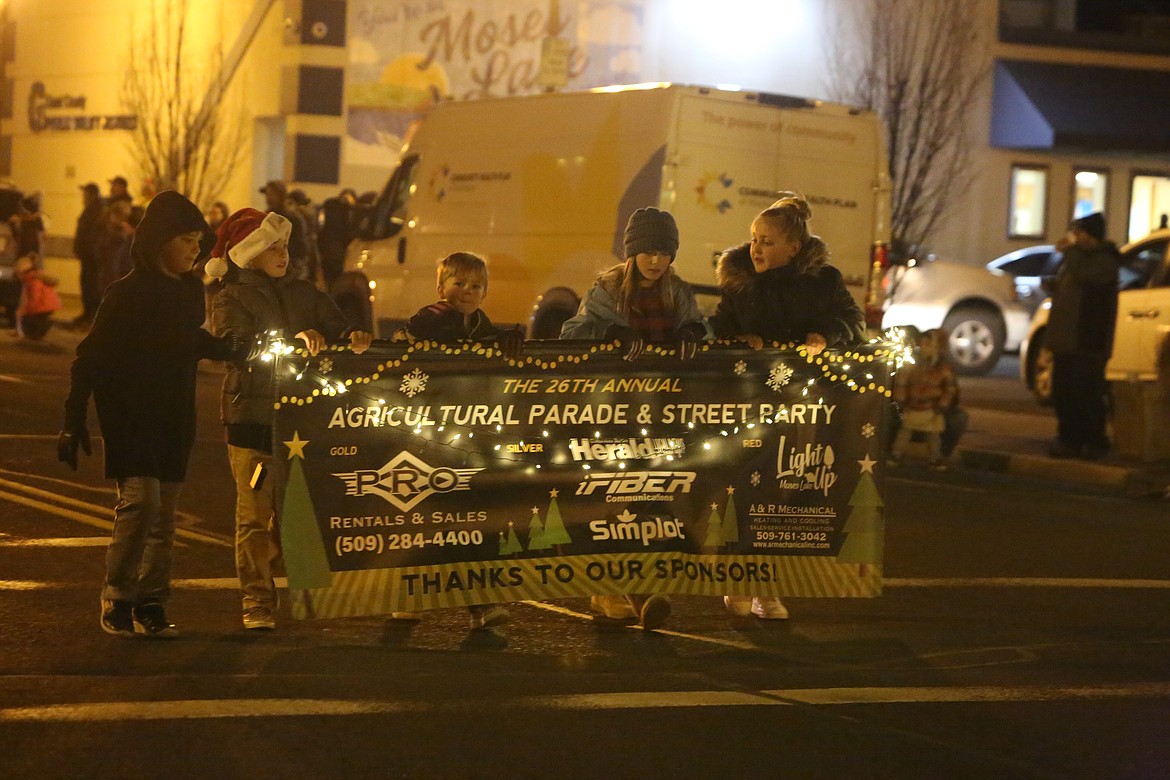 Children hold a sign at the front of the 26th annual Agricultural Parade Friday in Moses Lake.
Cheryl Schweizer/Columbia Basin Herald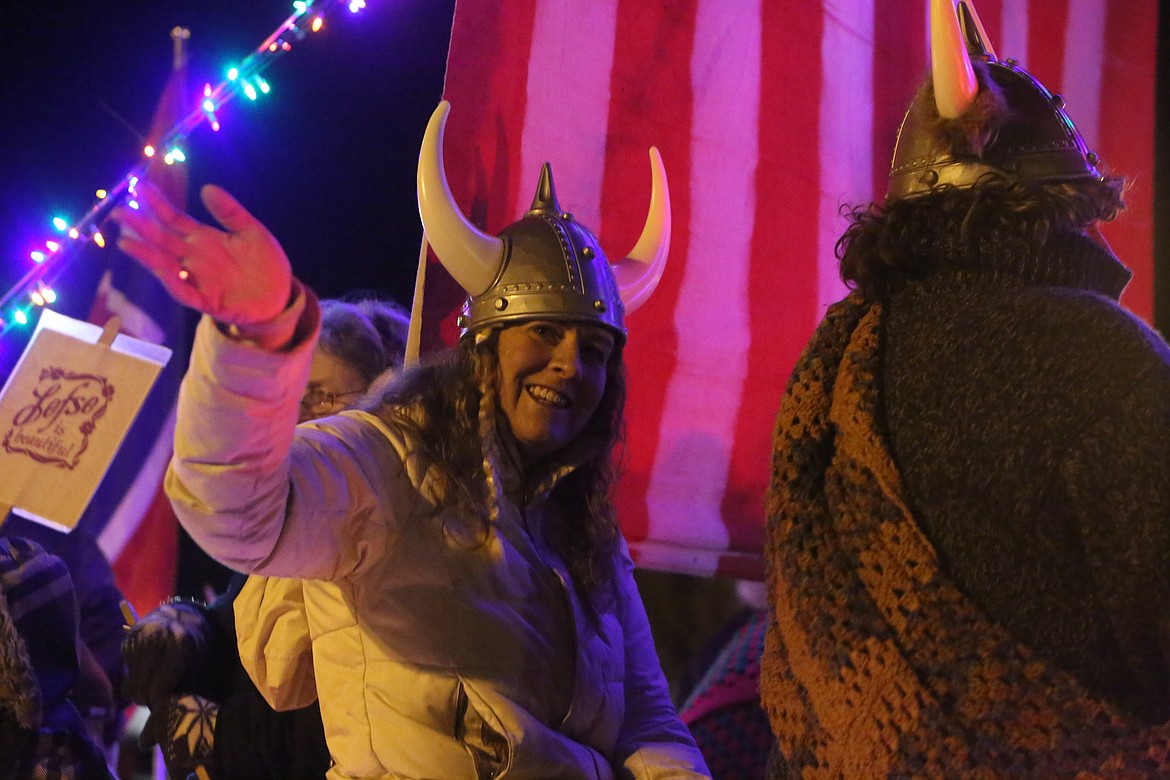 A rider on the Sons of Norway float waves to the crowd during the 26th annual Agricultural Parade Friday in Moses Lake.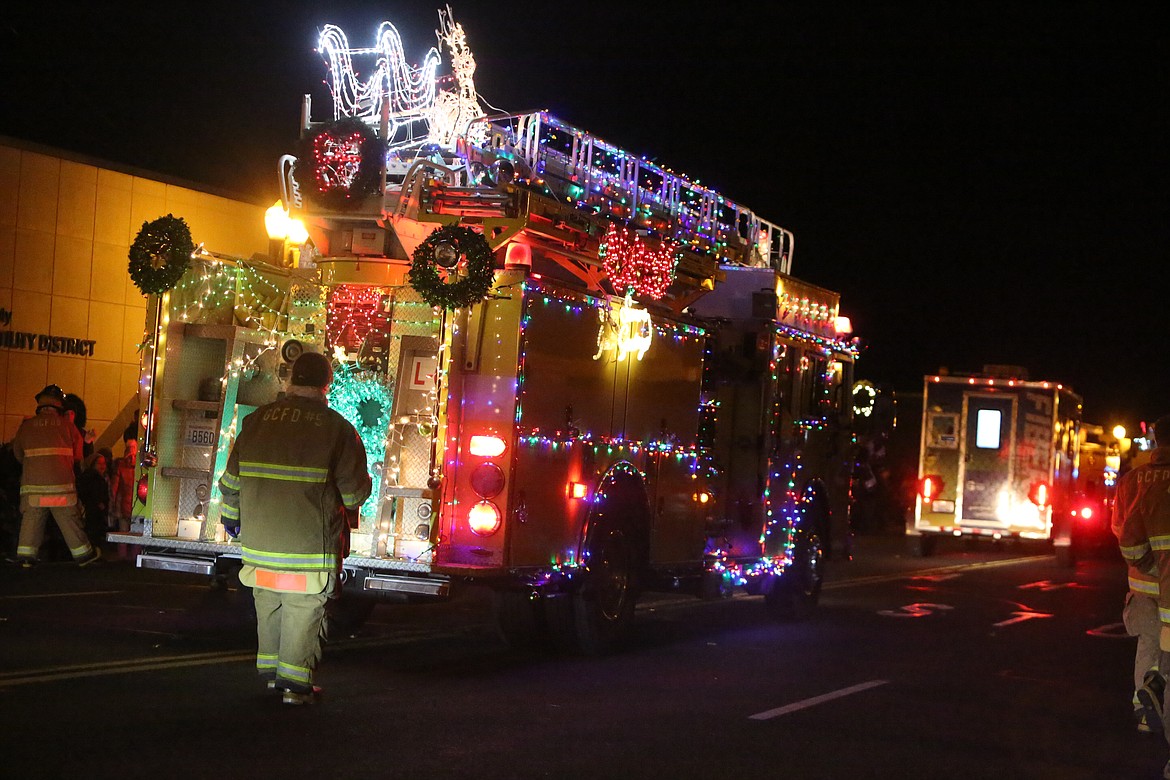 The Moses Lake Fire Department outlined its trucks in lights for the 26th annual Agricultural Parade Friday in Moses Lake.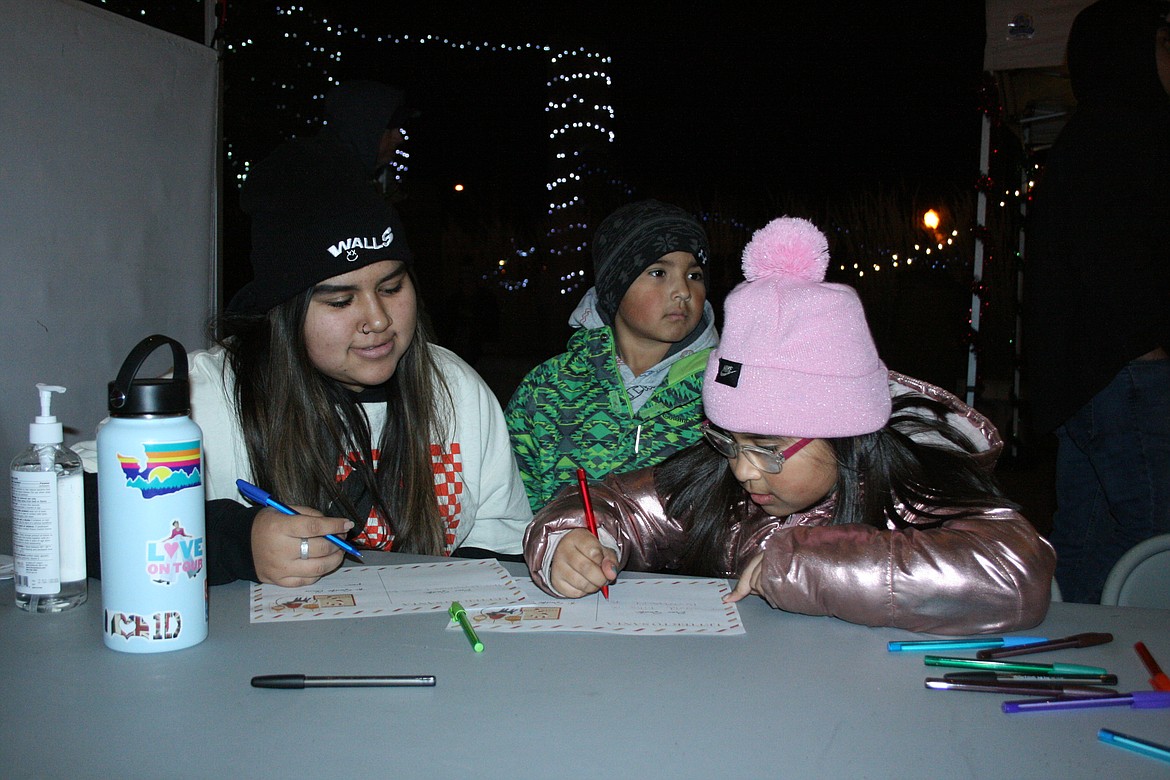 Isela Garcia, left, and Naleyah Montoya, right, work on letters to Santa during the street party prior to the 26th annual Agricultural Parade Friday in Moses Lake.
Previous
Next
by
CHERYL SCHWEIZER
Staff Writer
|
December 6, 2021 1:05 AM
MOSES LAKE — Farm equipment, fire trucks, a Viking ship belching smoke, and a funny RV — all decked out in lights — rolled down West Third Avenue Friday night as the 26th annual Agricultural Parade returned to Moses Lake.
The parade and the Street Party, both sponsored by the Downtown Moses Lake Association, came back after being canceled due to the COVID-19 pandemic in 2020. The event recognizes the contribution of the ag industry to Grant County's economy. DMLA board member James Shank, parade announcer, said DMLA also hopes it provides some downtown revitalization.
"It's looking pretty vitalized right now," Shank told the crowd swirling around the intersection at West Third Avenue and South Ash Street.
Prior to the parade, Tanner Pugh was adding lights to a Grant County PUD truck, and said being in the parade brought back memories from the days when he was a kid.
"My dad and my grandpa used to do the parade every year," Pugh said.
He was always part of the Moses Lake High School FFA entry, too, he said.
"Good memories from childhood," he said.
Some downtown stores along the parade route were open, and the DMLA had a table where kids could write letters to Santa. Conveniently, there was a mailbox for kids to mail the letters. The Central Washington Chapter of Bikers for Christ gave out hot dogs from their spot in front of Miller's Fine Jewelers, donation optional, and volunteers from the J.R. Simplot Company gave out french fries and tater tots.
"We come here every year. Same spot," said the Bikers for Christ member who's known as Singe.
Singe was cooking the hot dogs, and said club members planned for a bigger crowd than 2019, which seemed to be borne.
The club was accepting donations, but it wasn't about that, Singe said.
"It's about blessing the community," he said.
The parade was all about the lights, which covered every vehicle, from the big field applicators to the trucks pulling the floats to the RV decked out like the one in "National Lampoon's Christmas Vacation," the latter of which was the Herald's. Even many of the horses wore wreaths with lights. The Sons of Norway Viking ship was outlined in lights, shining through the smoke. The parade drew dance groups and a live musical trio, too.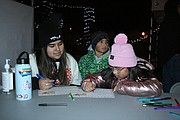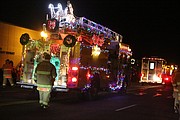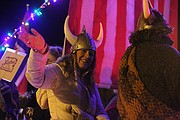 Recent Headlines
---