Sounds of the season: Quincy Valley Allied Arts to present Christmas concert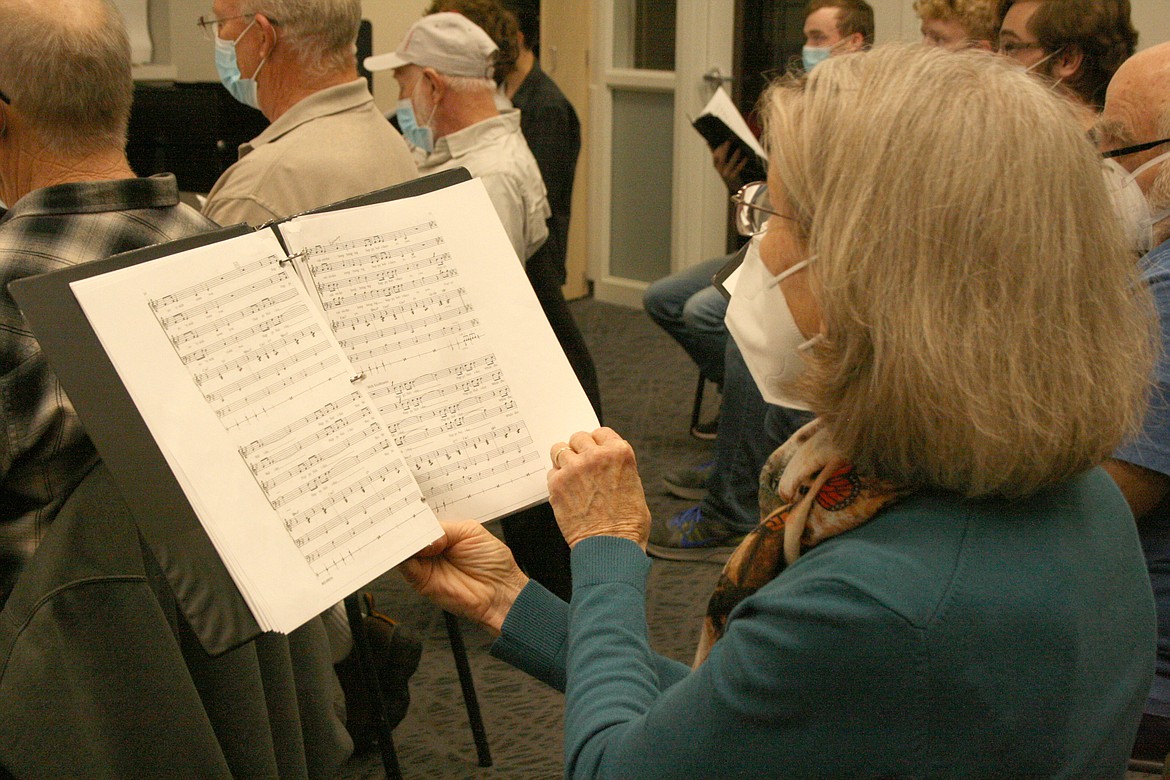 Regina Maag turns the page during rehearsal Sunday for the Quincy Valley Allied Arts Community Christmas Concert.
Cheryl Schweizer/Columbia Basin Herald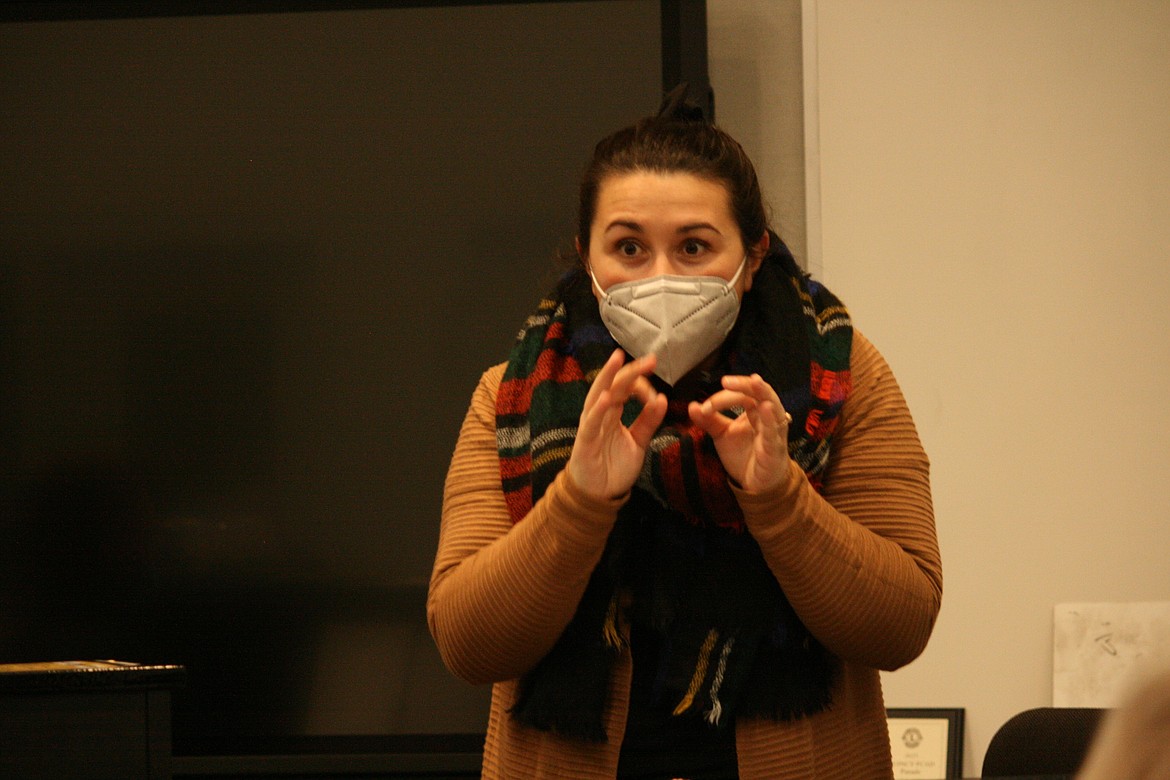 Quincy Valley Allied Arts community choir co-director Kylie Youngren fine-tunes the sound during rehearsal Sunday for the annual Community Christmas Concert.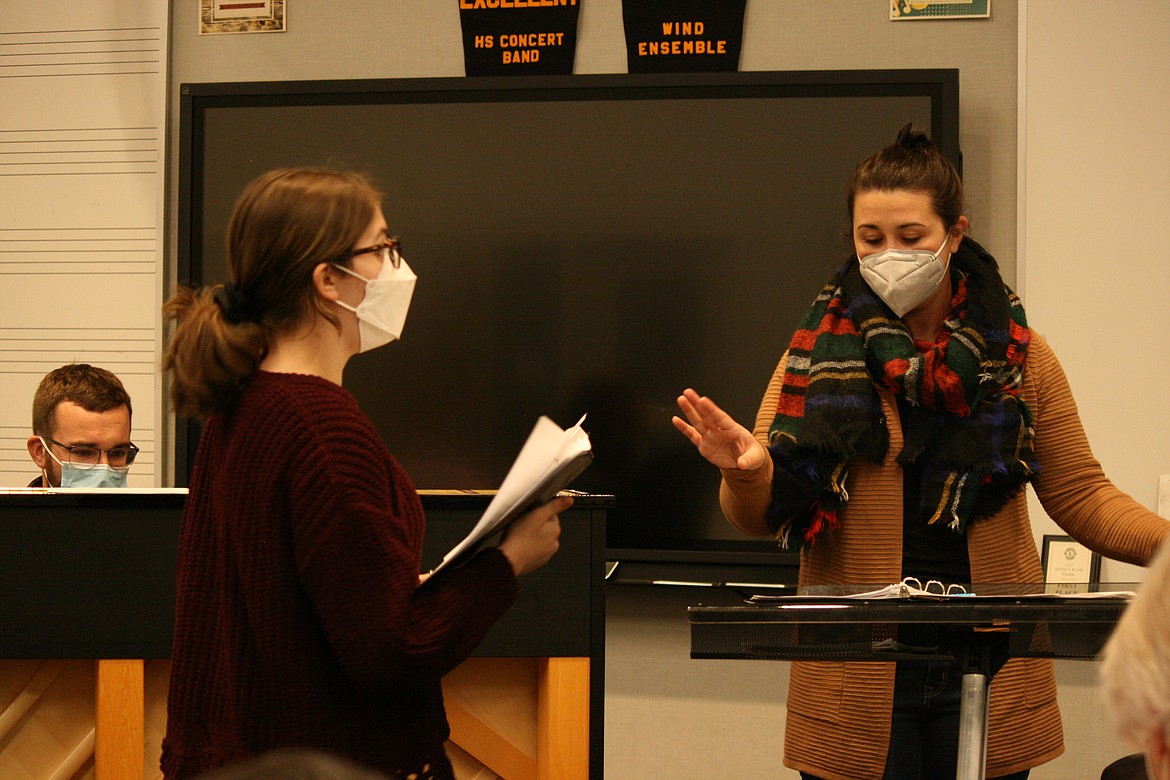 Quincy Valley Allied Arts community choir co-director Kylie Youngren, right, directs soloist Hailey Beegle during rehearsal Sunday for the QVAA Community Christmas Concert. Co-director Riley Youngren is at the piano.
Previous
Next
by
CHERYL SCHWEIZER
Staff Writer
|
December 3, 2021 1:00 AM
QUINCY — Quincy Valley Allied Arts highlights the holidays at its Community Christmas Concert, scheduled for 6 p.m. Sunday at the Performing Arts Center at Quincy High School, 403 Jackrabbit St. NE.
Admission is free, but QVAA is taking donations of non-perishable food for the Quincy Community Food Bank.
The concert returns after a year's hiatus, a consequence of the COVID-19 pandemic. The audience will be asked to observe social distancing and masking guidelines.
The chorus did a virtual concert in 2020, but co-director Kylie Youngren said she was glad to return to an in-person concert.
"Our last in-person community Christmas concert with Quincy Valley Allied Arts was December 2019. It is very much a relief to be able to make music (in person)," Youngren said.
Putting together and performing a virtual concert was a challenge, she said.
The 2021 concert includes Christmas carols like "Joy to the World" and "Angels We Have Heard on High," an Irving Berlin medley, and "Let it Snow."
"Classic holiday songs," Youngren said.
The audience will have the opportunity to sing along on a couple of occasions.
The playbill also features two songs in Spanish. "Los Peces En El Rio" is a traditional song from Mexico, and "Noche de Paz" is the Spanish version of "Silent Night."
The choir is made up of volunteers from around the Columbia Basin who practice for about two months.
"The group is always a little bit different every year," Youngren said. "We always see new faces every year."
Les Albright has been part of the community choir since QVAA started performing a Christmas concert. He likes the music and appreciates the chance to sing and to highlight the Christmas season.
"To celebrate what it's for," Albright said.
Ron Huxtable, also a longtime participant, said the concert gives him a chance to celebrate the season.
"Christmas is the season to sing about," he said. "It's a great opportunity."
Irene Juarez and her daughter Vanessa Rocha are singing for the first time. Rocha is a QHS student and part of the school choir, and her mom has always wanted to sing in concert. It's been a good experience, Rocha said.
"Very fun," Juarez said.
Diane Thompson said the last year with no chance to perform has been tough.
"I missed it. I missed it," she said.
Thompson gave credit to Youngren and her husband Riley, the co-director.
"We couldn't have done it without them," she said.
Practice began in mid-October. Youngren said the choir members range from third grade through high school, and up to senior citizens. Some participants have been singing together for years, while others are in their first concert.
No matter the individual voices, no matter how much time they've had to practice, no matter the length of the layoff, the choir always comes together, she said.
"We haven't missed a beat. The good thing about a community choir is they always rise to the occasion," Youngren said.
While the choir members like the opportunity to perform, and like to make music, the motivation for most is to do something for the community, she said. The music will always be secondary to the community connection, she said.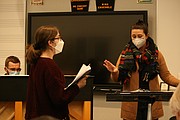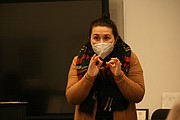 Recent Headlines
---