Homegrown talent: Performers take the stage for Downtown Open Mic Night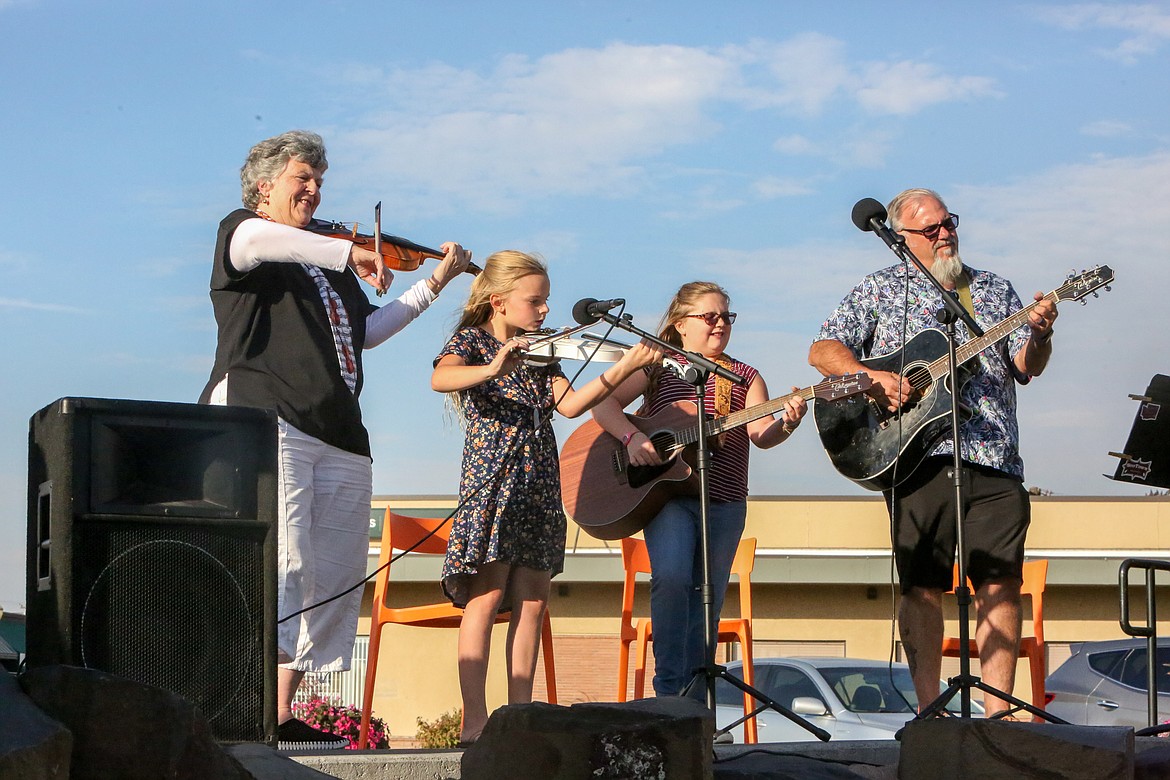 Left to right, Linda Karki, Miriam Bishop, Ava Bishop and Dan Bishop perform together on stage to kick off the Downtown Open Mic Night event in Moses Lake on Thursday.
Casey McCarthy/Columbia Basin Herald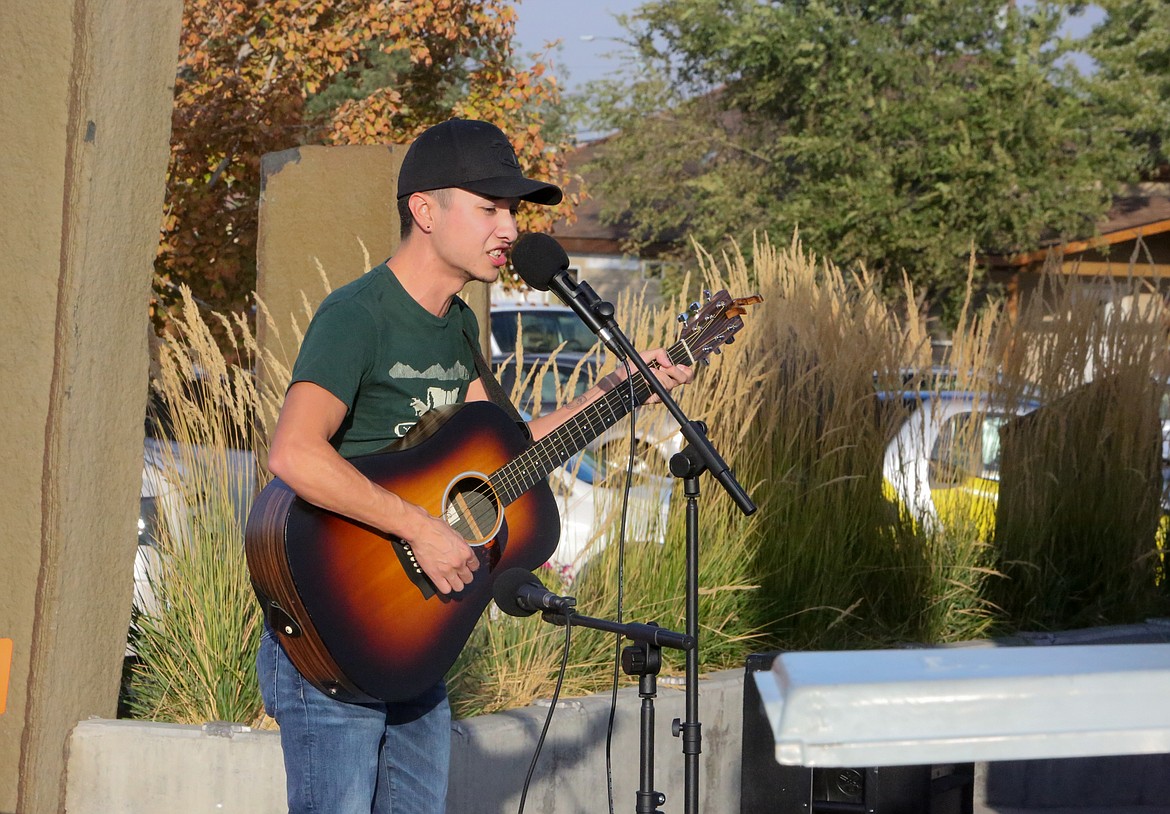 Nick Garcia performed a pair of songs while playing acoustic guitar on stage in Sinkiuse Square at the Downtown Open Mic Night event in Moses Lake on Thursday.
Previous
Next
by
CASEY MCCARTHY
Staff Writer
|
August 27, 2021 1:07 AM
People brought out their blankets and chairs Thursday night to watch performers in Sinkiuse Square at the second Downtown Open Mic Night event in Moses Lake this summer.
The event, sponsored by the Downtown Moses Lake Association, has been the fourth Thursday of the past two months. Four performers appeared last month, but 12 came out Thursday.
Lexi Smith, executive director for the Downtown Moses Lake Association, said a volunteer from the community first came forward with the idea for the event and she presented it to the DMLA board.
"It's a way for people to get up on stage and try new things and for people who've never performed before to perform," Smith said.
Smith said the event helps bring a different crowd to downtown Moses Lake who might not come otherwise. She said the hope is people will stop at local restaurants to grab a bite to eat before checking out the performers.
Smith said the open mic event is very low maintenance to put on and draws a good crowd. She said it'd be great to see the event continue to grow.
Thursday included a wide variety of performers, from acoustic guitar players and small bands to poets and even a juggler. Smith said there's been more variety and interest in the event than she anticipated, and she was glad to host the event.
Linda Karki started off the night playing her fiddle, accompanied by Dan Bishop on guitar, Ava Bishop on guitar and her young student, Miriam Bishop, joining her on fiddle. Karki said a friend told her about the event and said she should sign up.
Karki said she's been playing the fiddle pretty much her entire life and if she had known about the event in July, she would have been downtown then, too.
Travis Sturtevant read some of his poetry under his performance name, Travis J, in his first-ever live performance in front of a crowd. Sturtevant recently released his first book of poetry focusing on his battles with addiction in life, "Shattered Thoughts of an Addict's Mind."
"I'm a recovering addict and I wanted to help people in the sense, not getting on them necessarily, but help them get through it," Sturtevant said. "This is what I went through."
After being told he'd never be a writer, he said he felt a call to help people when the pandemic struck, knowing the struggles being stuck inside are like for an addict.
Before performing, he said his nerves were a bit on edge, but he was still excited.
"I'm excited to get it out there in front of people that normally wouldn't see my stuff on Facebook or get my book out of the bookstore," Sturtevant said.
Carry Robey and her guitarist Al J. Hockaday have been playing together since March under the band name, "Dyad." Robey said it was their first time performing together on stage and she was excited to make her debut.
After finding out about the event online, she said she thought, "perfect."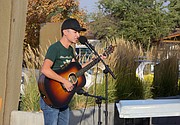 Recent Headlines
---