RHS art teacher featured at The Old Hotel Art Gallery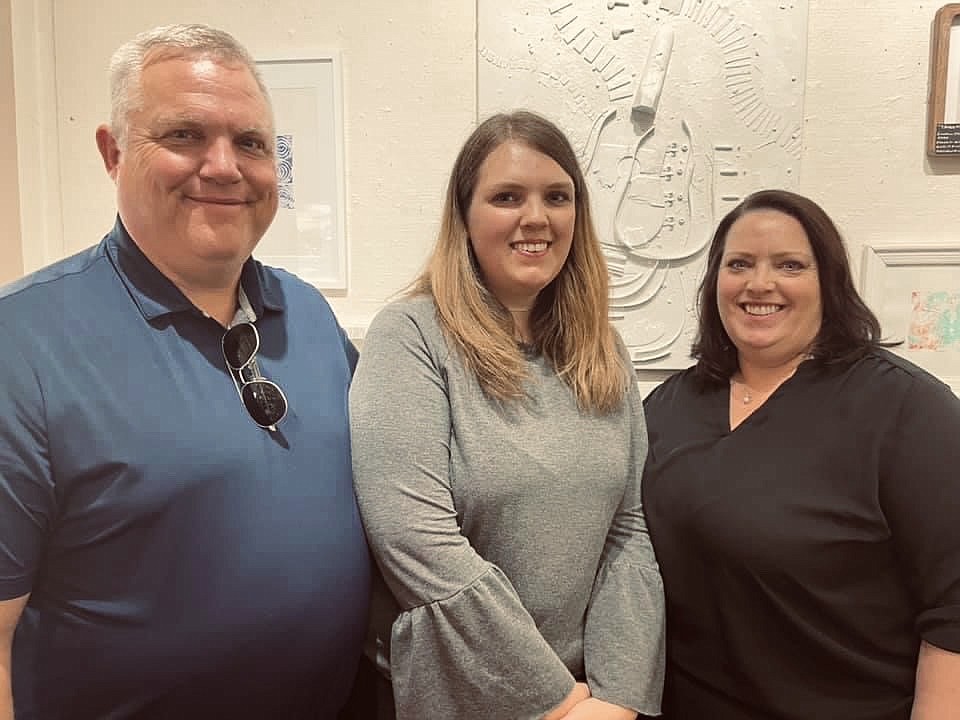 Royal High School art teacher Hanah Allen, center, poses with her parents Chuck (left) and Laura Allen.
Courtesy photo
by
Rachal Pinkerton, For the Columbia Basin Herald
|
August 25, 2021 1:00 AM
OTHELLO — In high school, Hanah Allen found she liked to draw and would make animations and cartoons to go with her stories, and those creations eventually led to her career.
And now her work is being featured at The Old Hotel Art Gallery, 33 E. Larch St., for artist of the month throughout August.
Allen, a central Washington native, went to elementary school in Othello before moving to Quincy, where she graduated from high school. She went to college at Brigham Young University-Idaho.
Allen thought when she went to college, she would study English.
"I was always told I was a good writer," Allen said.
At the start of her college career, Allen pursued her English teacher certificate. But while studying for her art credentials, she realized she enjoyed art and wanted to learn more. That's when she decided to become an art teacher.
After college, Allen got a job at Royal High School, where she is starting her fourth year of teaching art.
During COVID-19-related restrictions, Allen said she slowed down the pace to ensure everyone understood what each project was and each student had the supplies they needed to be successful.
"We were not able to do as many projects this year," Allen said. "We were kind of at half speed."
Instead of submitting things in class, Allen told students they could take pictures and submit their work to the Google classroom.
"It worked for the most part," Allen said. "You have to have a lot of grace and be flexible. The little things that would have bothered me normally, I had to set aside and say, 'This is what it is.'"
Allen has dabbled in a variety of art mediums through the years. She paints, draws, makes prints, knits, crochets, does macrame and ceramic art. She has also tried her hand at stained-glass making. She has some of her paintings, drawings and prints on display at The Old Hotel Art Gallery.
Allen said a print is a type of stamp. She works with two different types of materials, linoleum and copper. Linoleum prints are made by carving a quarter-inch piece of soft plastic pad. These prints are similar to wood block printing, only linoleum is a softer material to work with.
"What you leave behind is what is printed," Allen said. "You're carving away the pieces you don't want printed."
Copper is the opposite. The pieces printed are etched away. Copper printing also requires a printing press, while linoleum does not.
"They are two completely different processes," Allen said. "But both can make multiple prints."
Recent Headlines
---