Peak performance: CBAA brings drama, music and more to Moses Lake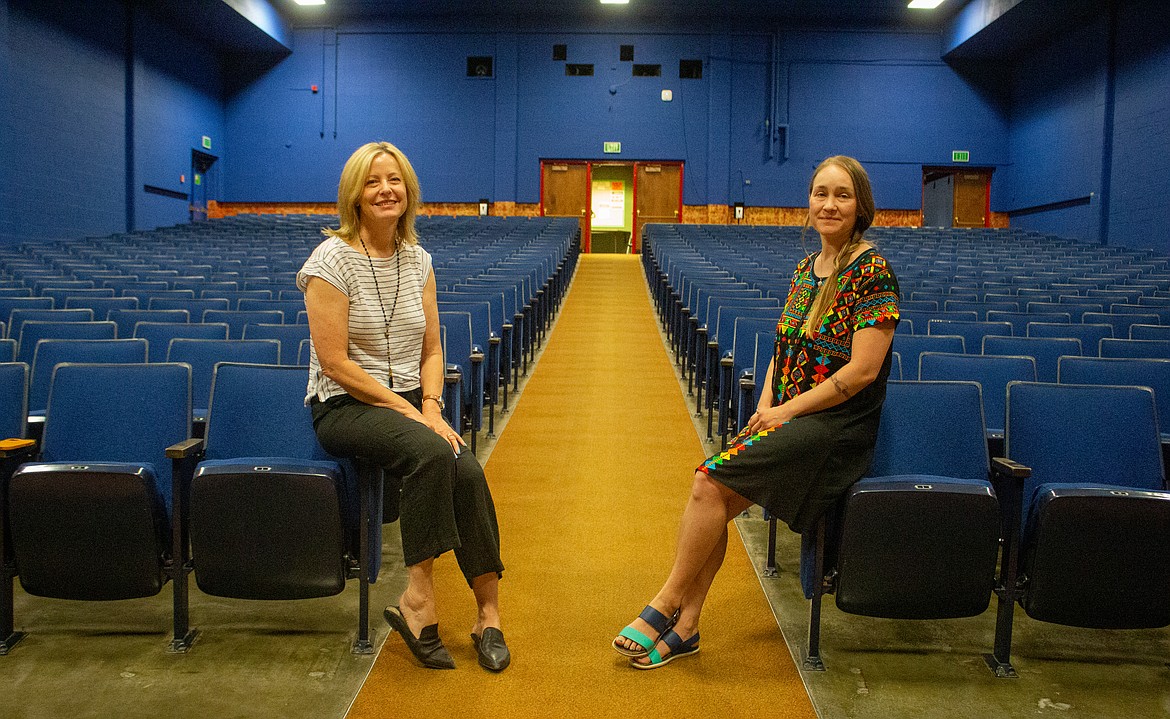 Columbia Basin Allied Arts board member Leslie Ramsden, left, and executive director Shawn Cardwell stand on opposite sides of the aisle in the Wallenstien Theater in Moses Lake July 8.
Casey McCarthy/Columbia Basin Herald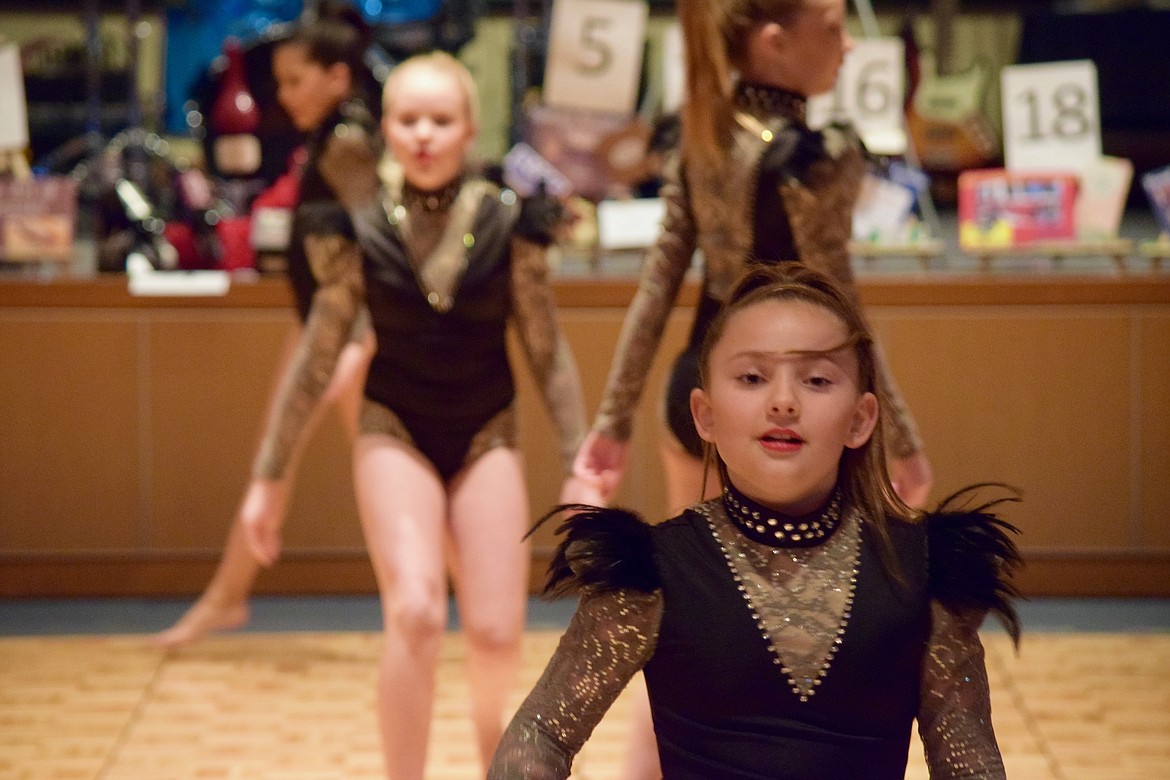 Girls with the High Velocity Dance Company perform at a Columbia Basin Allied Arts Soiree in 2018.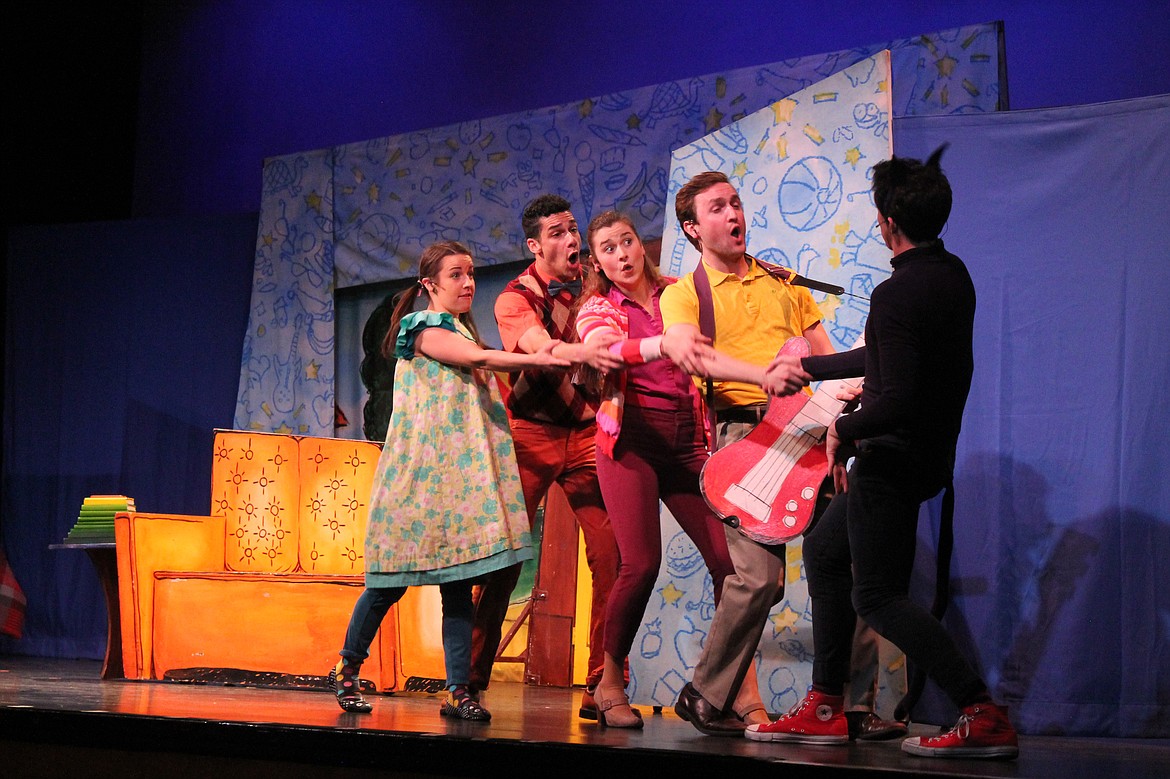 Pete (Mike Dorsey, left) teaches the Biddle family to jam at a 2018 production of "Pete the Cat," sponsored by Columbia Basin Allied Arts.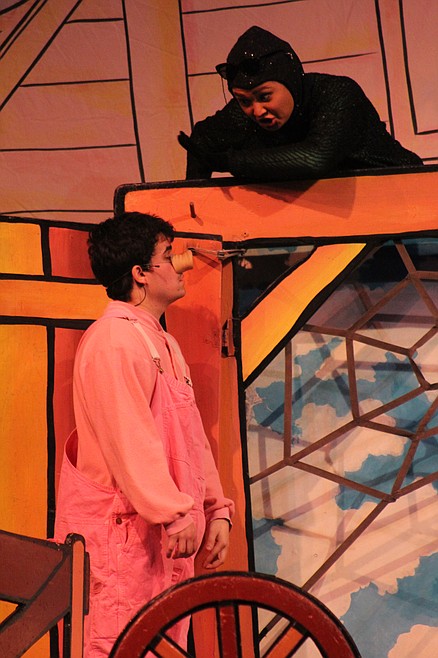 Charlotte, right, and Wilbur meet and strike up a friendship in a 2017 performance of "Charlotte's Web" presented by Columbia Basin Allied Arts.
Previous
Next
by
CASEY MCCARTHY
Staff Writer
|
August 16, 2021 1:00 AM
MOSES LAKE — Since 1976, Columbia Basin Allied Arts has made it a mission as a non-profit organization to promote a vibrant arts and theater culture in Moses Lake.
Original executive director Brenda Teals grew the roots for Columbia Basin Allied Arts, or CBAA, with a grant awarded to Big Bend Community College to help promote performances at the Wallenstien Theater on campus. The original grant was awarded to help promote shows and performances that were already coming to Moses Lake. CBAA would eventually become an independent nonprofit organization.
Shawn Cardwell, the current executive director for CBAA, said the big change from the first years is now the organization is actively seeking out shows and productions for the CBAA's usual venue, the Wallenstien Theater at 6989 College Parkway NE.
"We actively seek out a variety of high-quality productions with a very diverse range, including dance, music, theater, et cetera," Cardwell said.
CBAA's year consists of two performance-focused series, with the Premiere series and the Green Turtle series, in addition to visual arts-centered projects, such as the ongoing Mural Project.
The Premiere series typically features four performances a year geared towards adults, but still family-friendly. The shows, varying widely in genre and style, run between September and April. While there are expected theater shows, dance productions and musical performances, Cardwell said, there are also a lot of productions with community involvement.
"A couple of years ago, we had 'The Pirates of Penzance' with the New York Gilbert & Sullivan Players, and we had the community choir sing with them, too," Cardwell said. "Those were students and adults from the community who actually got to play with them on stage."
Cardwell said there have been a lot of memorable performances through CBAA in recent years, from the popular Christmas performances by Geoffrey Castle to squeezing 65 musicians from the Yakima Symphony Orchestra together on the theater stage.
She said every show resonates differently with each person.
"I've had one community member say the show she thinks back on from the '90s was a children's one-man theater show, and she says she thinks about it regularly," Cardwell said. She brought her daughter, and it really resonated.
With some restrictions still in place in Washington regarding capacity for indoor events, Cardwell said CBAA has to be mindful of reopening.
She said CBAA hopes to kick off the Premiere series on Nov. 19 with "Croce Plays Croce," featuring AJ Croce playing songs from his renowned father and musician, Jim Croce. Cardwell said in July she was not sure where the show would be held or how many tickets will be available.
Cardwell said CBAA is looking at possibly holding a Christmas production in December and penciling in some of the performances postponed due to the pandemic, including the Spokane Jazz Orchestra, Cirque Zuma Zuma and the Seattle Rock Orchestra.
In addition to the Premiere series, CBAA has more children-centered programming through the Green Turtle Series. Since its foundation, Cardwell said CBAA has been dedicated to making sure there are children-focused theater and arts opportunities available. The Missoula Children's Theater has been a regular guest in town since the mid-1970s.
More recently, the Green Turtle series has moved away from in-theater performances and shows to more in-school theater and visual arts outreach, including free weeklong theater camps.
With the move to more in-school programming, CBAA has opened itself to the potential for a lot more grant funding, in addition to offering more accessible options for children and families than performances with an admission fee.
The Green Turtle series has expanded in recent years and now reaches about 25 schools across Grant, Adams and Lincoln counties.
"The next weeklong theater camp that we have coming up in spring 2022 is the Sherlock Holmes spinoff by Jeff Ames, so it will be written and produced by a Moses Lake High School graduate," Cardwell said.
Things look good for in-person outreach to be possible in schools in the fall. Cardwell said CBAA hoped to kick off the Green Turtle series again this fall with Pegasus Puppet Theatre from Portland, Oregon, which presents fairy-tale stories with life-size puppets.
The visual arts series through CBAA has been centered around the ongoing Mural Project for the past five years in partnership with the Moses Lake Museum and Grant County Fairgrounds. The final culminating mural project will be featured on the water cistern owned by Cascade Valley Water Commission across from the purple gate at the fairgrounds.
Cardwell said CBAA is just waiting on final approval on the mural image from the water district and its artist, Erika Kovalenko, to return from maternity leave to finish the project.
As a non-profit, grant funding has been crucial to CBAA through the years in its development and performances. Recently, Cardwell said the organization has received funding in hopes of expanding the Premiere series into the summer months, in addition to adding a wider range of venues for shows.
She said CBAA has looked at including some high school theaters, the Civic Center Auditorium, the McCosh Park Amphitheater and even some venues outside of Moses Lake. The hope is to bring in more tourists from outside the Basin, which would open CBAA to potential funding from city and county grants.
In addition to the funding, Big Bend Community College has been vital to the birth and success of CBAA.
"Without them, we would look very different," Cardwell said.
Cardwell said it has been proven that a vibrant arts economy can have a number of positive effects on nearly all aspects of life in a community. She said the arts provide outreach for people who may not be interested or able to participate in other group activities, but it doesn't need to be one or the other.
"The arts have a longstanding presence in our community, and we just want to make sure we continue to be, not only part of the community, but also a noteworthy part of the community," Cardwell said.
Casey McCarthy can be reached via email at cmccarthy@columbiabasinherald.com.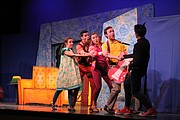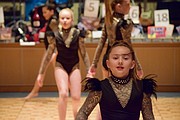 Recent Headlines
---