A matter of taste: Camas Cove Cellars combines wine, sun – and piracy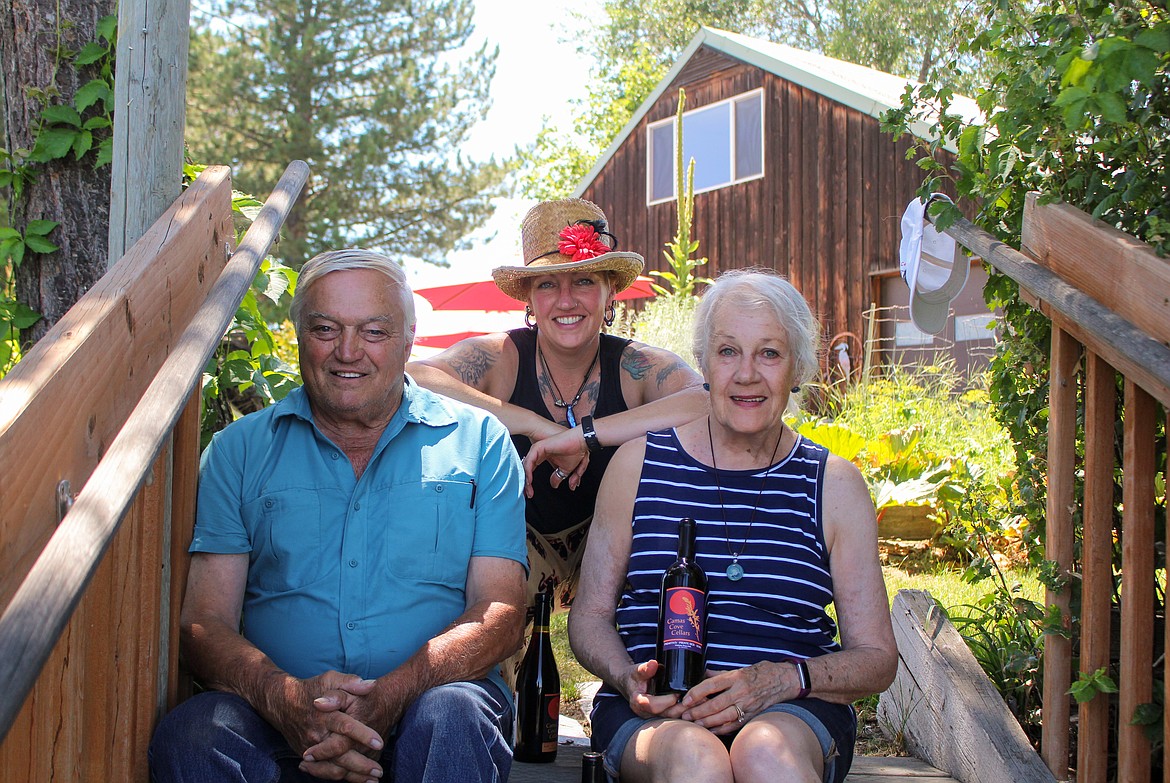 Left to right, Dennis, Kathleen and Nancy Parr sit on the steps leading up from the dock beside Moses Lake to the tasting room at Camas Cove Cellars on July 10.
Casey McCarthy/Columbia Basin Herald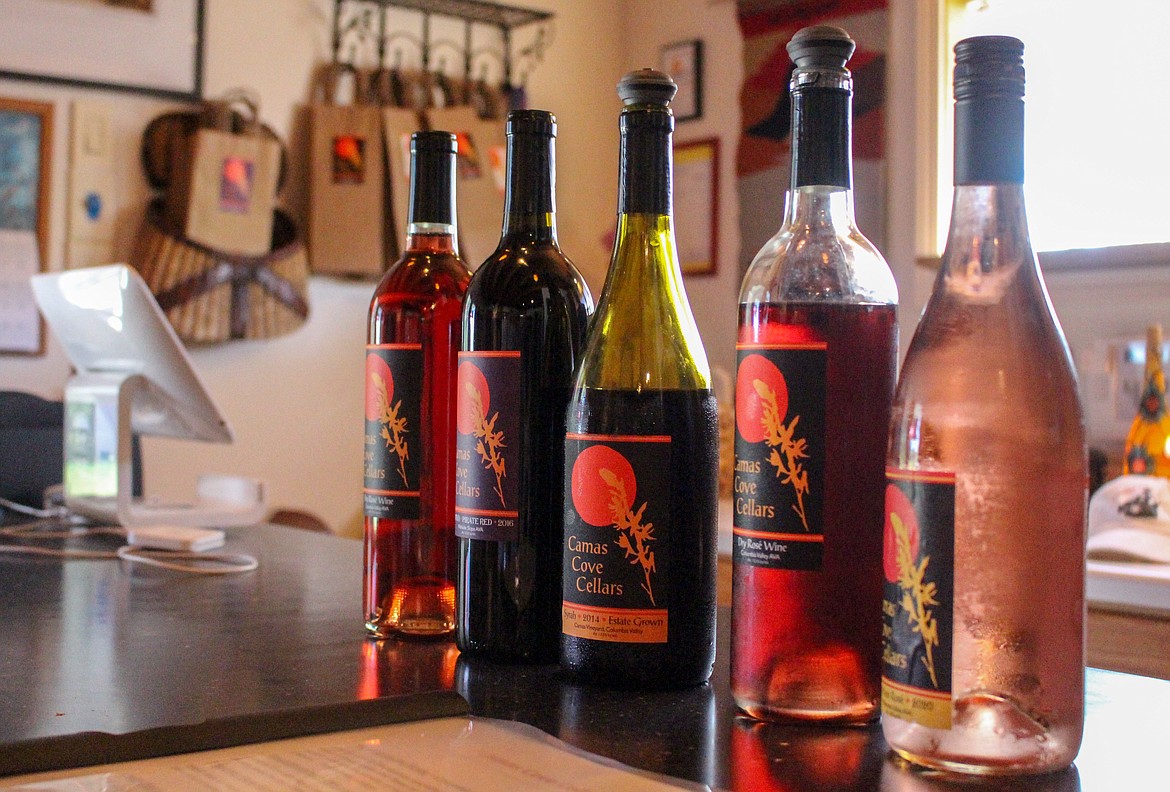 A row of Camas Cove wines sit atop the counter in the tasting room at Camas Cove Cellars in Moses Lake on July 10.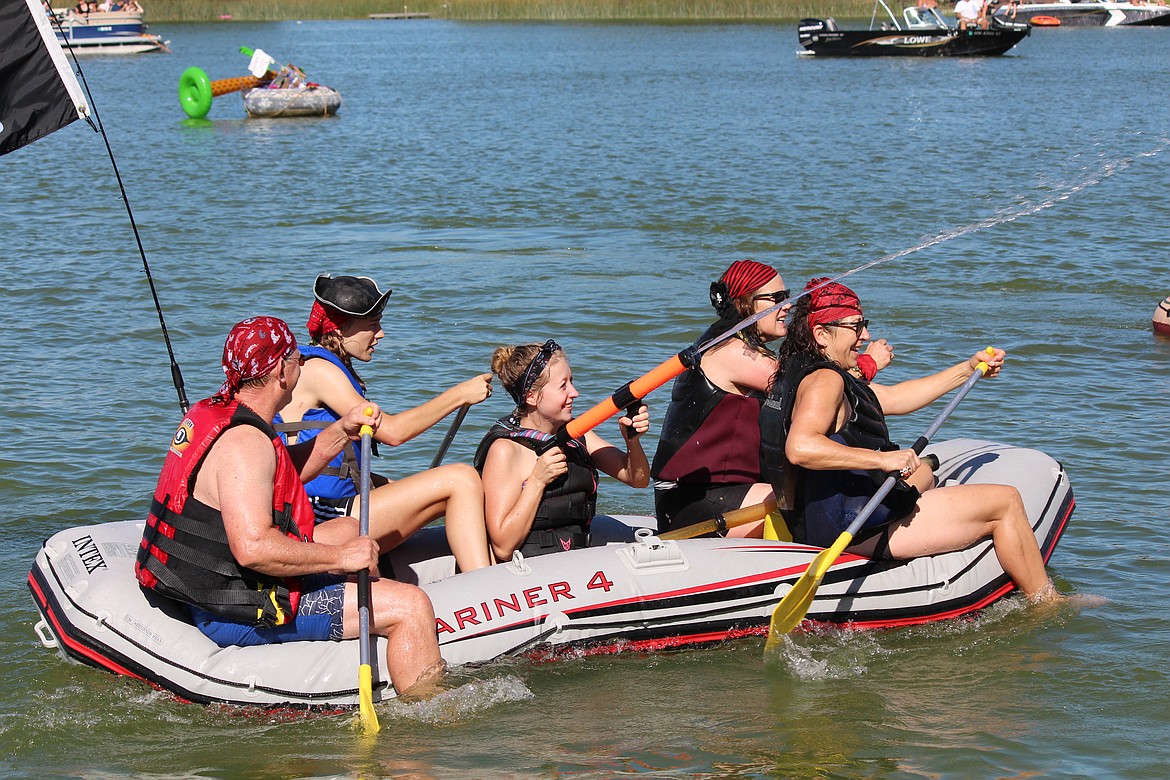 Participants channel their inner buccaneers at the annual Pirate Regatta at Camas Cove Cellars.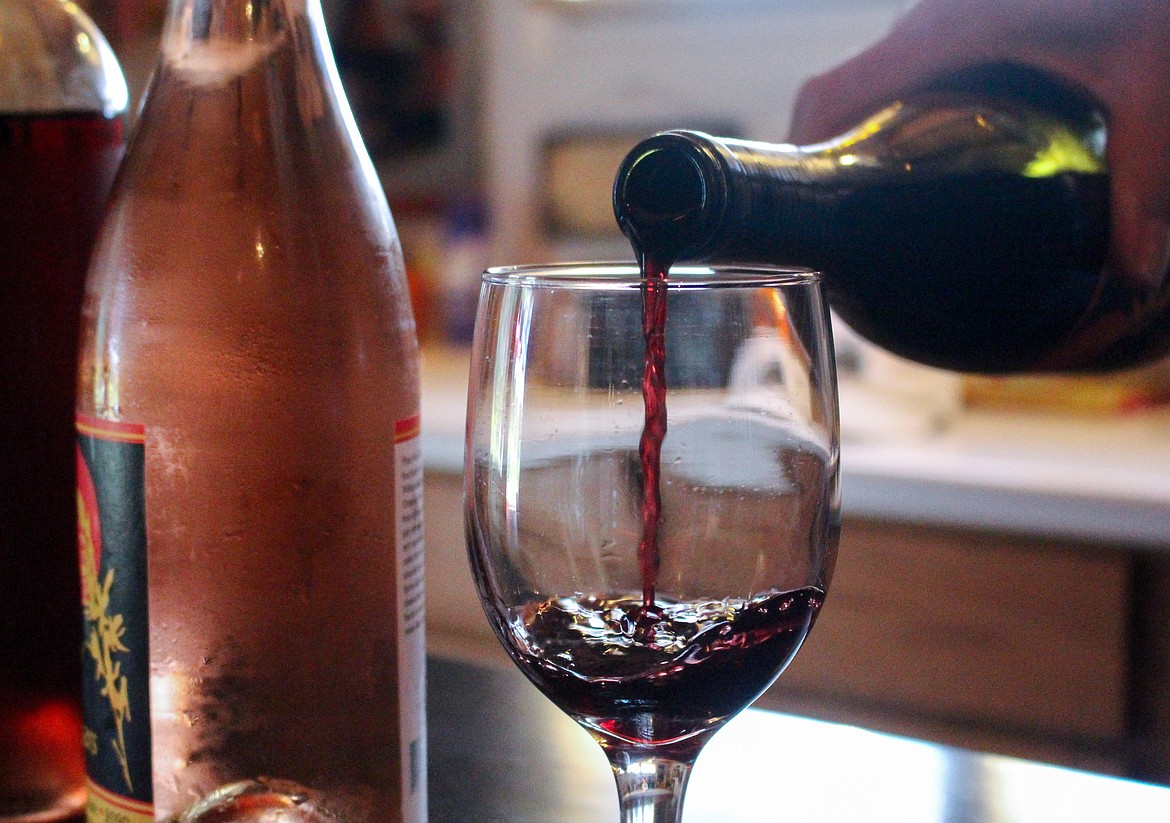 Nancy Parr pours a glass of red wine inside the tasting room at Camas Cove Cellars in Moses Lake on July 10.
Previous
Next
by
CASEY MCCARTHY
Staff Writer
|
August 12, 2021 1:00 AM
MOSES LAKE — What better way can there be to enjoy the luxuries of Moses Lake than a day on the water with a trip to enjoy some Washington wines? Plenty of patrons make this day a reality each weekend as they hop off the dock at Camas Cove Cellars in Moses Lake.
Dennis and Nancy Parr first purchased the 10 acres of land south of Interstate 90 at 911 Camas Place around 1990.
Dennis Parr said he originally hoped to get back into horse racing when he moved to Washington, but when that idea never materialized, he fell back on a farming tradition he'd grown up with living in Wisconsin and Florida.
"After we moved out to Washington, I really enjoyed the Washington wines, the industry was starting to come into its own and I grew up on a farm," Dennis Parr said. "Farming grapes is nothing like growing oats and hay in Wisconsin, but we did it and here we are."
Today, rows of grapes line both sides of the driveway on two of the 10 acres of land out by the Parrs' home near Camas Cove Cellars. The drive branches off at the end between their home and the tasting room, patio and dock.
Dennis Parr said the original intention was to just grow grapes, but the couple decided to go "full monty" and have the tasting room, too, opening its doors in 2011. Camas Cove Cellars offers five different wines, including the popular "Thelma & Louise White" and "Primitivo Pirate Red."
Camas Cove Cellars has two new wines this year, both sourced from the Willamette Valley. While the Parrs grow some of their own grapes, Dennis Parr said the majority of their grapes are sourced from other Washington growers.
Nancy Parr said there was a lot of excitement when the winery first opened its doors and has seen a lot of traffic over the years from visitors stopping in off the freeway. She said the winery is particularly busy during the tourist season.
Being just off the interstate, Dennis Parr said Camas Cove sees visitors from just about everywhere.
"Argentina, Russia, Uruguay, you name it; it's just a mega highway here from the east coast to the west coast," Dennis Parr said. "People get on Google and a winery pops up and they wind up here."
Dennis Parr said there's hardly any wineries in the country where someone can park their boat and walk right up. He said there's maybe six or seven in Washington, but most states have none.
Nancy Parr said the locals and tourists both enjoy stopping by as a "destination stop" on the water. She said some boats drive up with 12 or 14 people piling off and into the tasting room. While the couple has sold their wines with outside vendors in the past, Nancy Parr said customers mostly purchase their wine directly from the winery now.
She said her daughter and son-in-law, Kathleen Parr and John Church, help out with just about every aspect of operations with the winery and tasting room. Kathleen Parr and Church also sell wine at the Moses Lake Farmers Market, often sending customers out to the winery for a tasting.
In addition to helping out with day-to-day operations and the Farmers Market, Kathleen Parr has also helped kick off and coordinate the annual Pirate Regatta out at Camas Cove Cellars each summer.
The annual event was canceled last summer due to COVID, but saw between 400 and 450 people come out to participate in 2019, Nancy Parr said. The Pirate Regatta enters its fifth year this summer and features a number of events for people of all ages. It's slated for Sept. 5.
"Pirates" can hoist the main sails on their often homemade boats for the annual "no motors" race. A pirate band of musicians fills the air with hearty "songs of the sea," with food trucks and games for kids, too. Paddle boats and other boats are available to rent, too.
"We have boaters come in to watch from the water and they're coming in and shooting water cannons at each other; it's pretty cool," Nancy Parr said.
Camas Cove Cellars, like all local businesses, felt the power of the pandemic as the winery was delayed in opening its doors for tastings last year. But even with the delays and limitations and regulations put in place for outdoor gatherings, Dennis Parr said the winery made it through better than expected.
"Once we opened, we found that we did fairly well," Dennis Parr said. "People were dying to get out even if they had to stand outside in the cold or wind. Our sales were down, but I don't think they were very bad; they were good actually."
Nancy Parr said the community in Moses Lake has been very supportive of the winery since it first opened its doors. She said it means a lot to have people coming back each year. She said Camas Cove doesn't do a lot of advertising and most of its traffic comes from simple word of mouth.
"When they find us, they bring friends and come back," Nancy Parr said. "We've met a lot of people from the west side of the mountains that have homes here and they're just really good patrons. We just had a group from Enumclaw, 14 of them, and they're all coming back for the Pirate Regatta."
A couple from the west side who has been coming over since about 2014 are in the process of opening up their own winery soon. Dennis Parr said it's been cool to see things build like that, and added "it all started right here."
Casey McCarthy can be reached via email at cmccarthy@columbiabasinherald.com.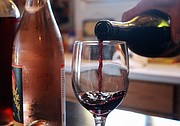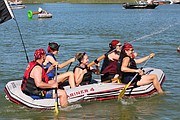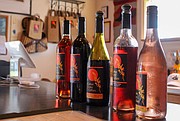 Recent Headlines
---