A festival of flowers: Nursery event bigger than ever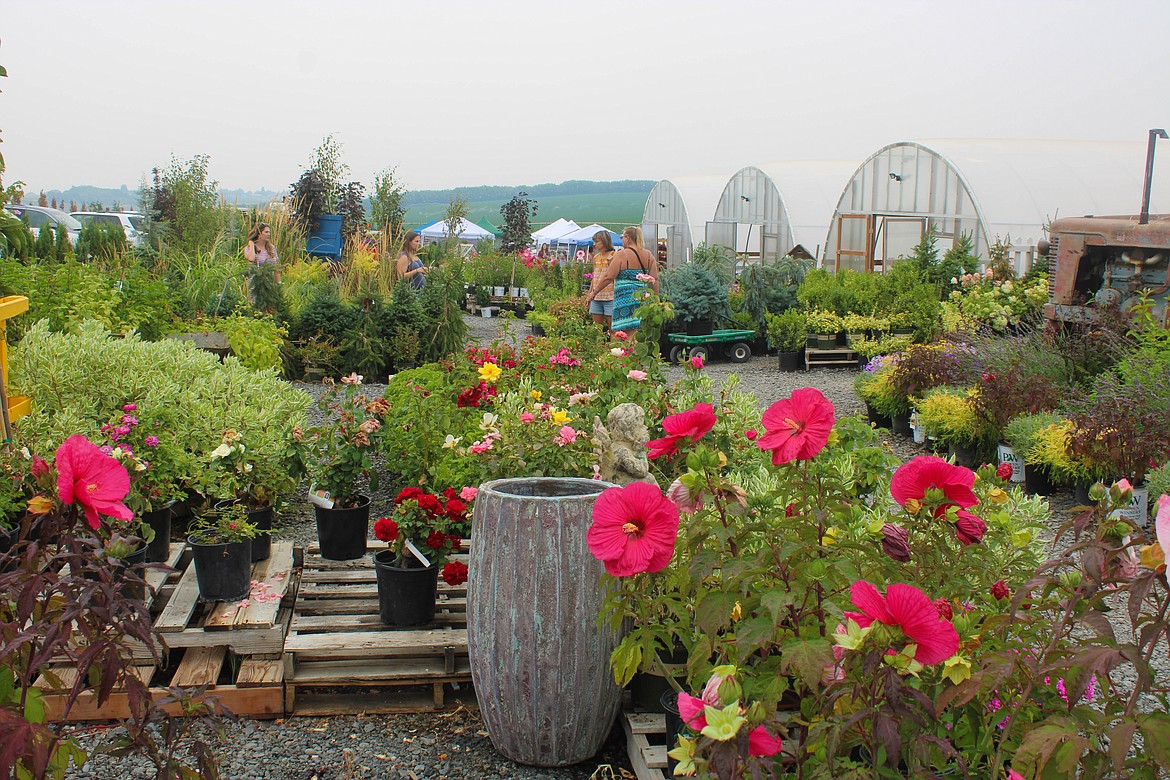 Despite Saturday's high heat and smoky air, the Seed Cupboard Nursery Flower Festival was deemed a success.
Sam Fletcher/Columbia Basin Herald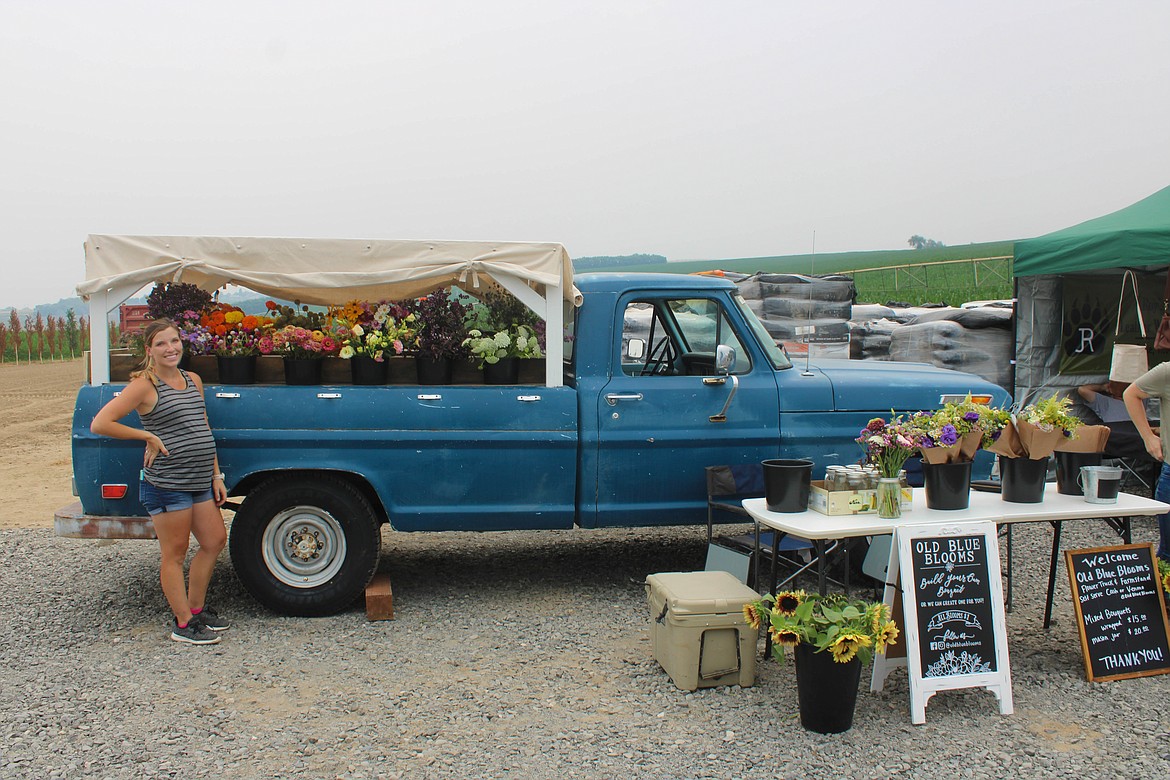 Old Blue Blooms owner Kelsey Jans poses before her display at the Seed Cupboard Nursery Flower Festival on Saturday.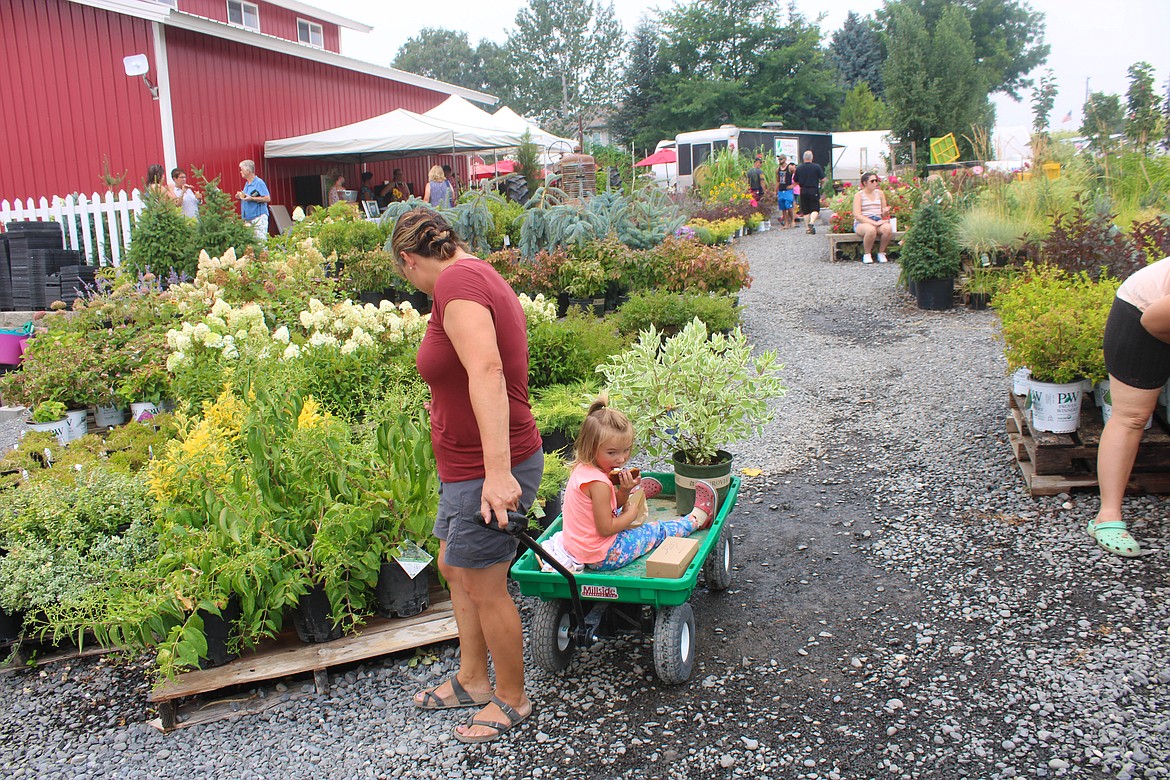 Amanda Eilers pulls her daughter Mattie Eilers in a wagon at the Seed Cupboard Nursery Flower Festival outside of Royal City on Saturday.
Previous
Next
by
SAM FLETCHER
Staff Writer
|
August 3, 2021 1:03 AM
ROYAL CITY — The flowers' rich scent overpowered even that of the food trucks.
Tucked behind miles of corn fields outside of Royal City, visitors of Seed Cupboard Nursery's first annual Flower Festival on Saturday mazed through a whelming sensory experience of dense plants, more than 25 vendors, lots of food and endless colors.
The nursery at 12543 Road H SW typically holds a garden party in the spring and a few other events throughout the year, said owner Lisa Villegas, but she wanted to do something in the summer – something a bit bigger than ever before.
Vendor tents offered a variety of merchandise, like baked goods, arts and crafts, books and, of course, flowers.
Many held demonstrations throughout the day, showing nursery-goers how to make flower arrangements or create crafts by pressing flowers.
"We really like to support local businesses," Villegas said in her shop. "We carry local stuff. (These are) all local things."
Having retired from the Quincy-Columbia Basin Irrigation District, it was always Villegas' dream to own a nursery, she said.
"We started in that little tiny barn and with the one greenhouse," she said. "My goal was, I'm going to quit my government job and I'm going to just grow all these plants, and people can come out and get a few things and I can work on my yard when I have spare time, but we were really fortunate and it took off the first year."
The year following, they created the Garden Grill & Bakery food truck for visitors, she said. The year after that, they built the barn.
This is the ninth season the nursery has been open, she said.
"It's just been something I've always loved to do, and it's just kind of taken us on this journey," she said.
She loved seeing everyone out and about on Saturday, she said, excited about having events like this again.
"It's always fun if the vendors do good, because it makes me feel good," she said.
The nursery doesn't plan on slowing anytime soon, she said. It holds an annual fall festival at the end of September, with pumpkins and autumn crafts.
This year, too, it's holding the first annual Country Christmas Market in the winter, she said. Folks can come out and have dinner in the decorated greenhouse.
She wasn't sure how many people would come out Saturday as the heat climbed above 100 degrees, but she said it was a success after all.
"We have an amazing customer base," she said. "We draw from Desert Aire, Ephrata, Quincy, Moses Lake and Othello, and we have just the most amazing, loyal customers and so it's just nice seeing them all out today and supporting everybody."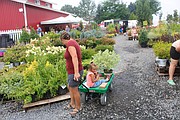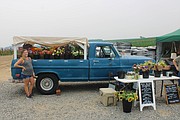 Recent Headlines
---