Royal Knights baseball wallops Lake Roosevelt, 14-0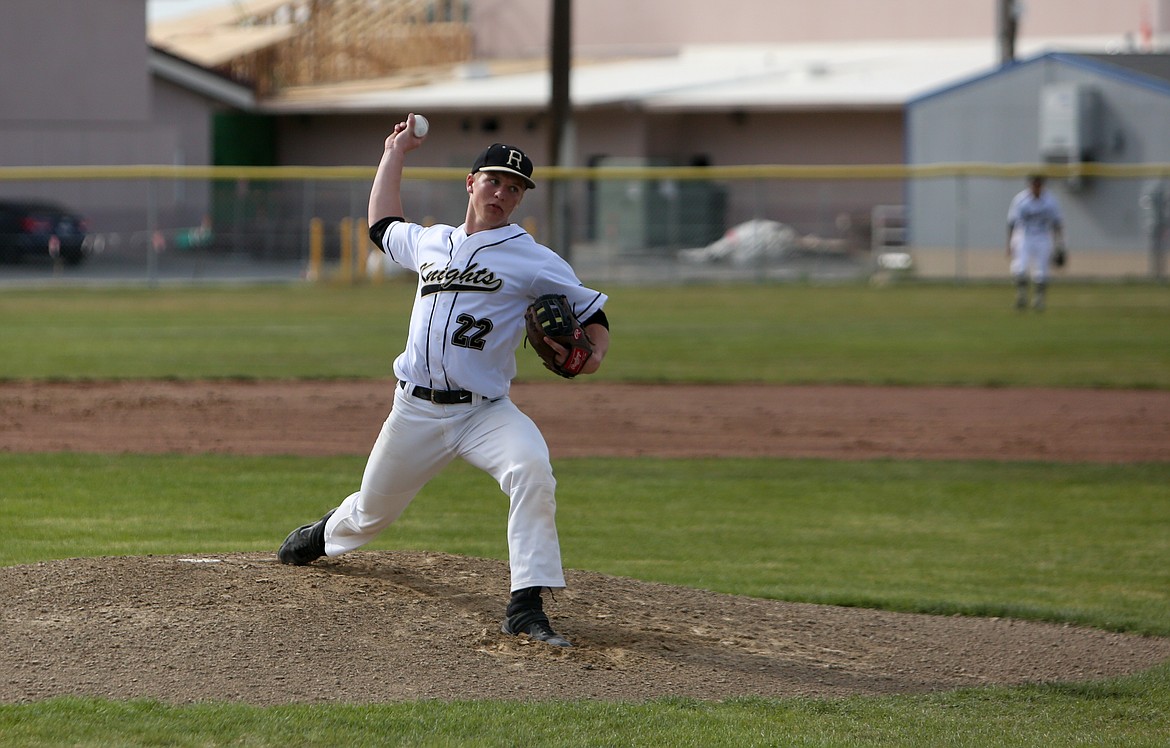 Royal High School pitcher Derek Bergeson throws a pitch in the first inning against Lake Roosevelt on Tuesday afternoon at Royal High School.
Casey McCarthy/Columbia Basin Herald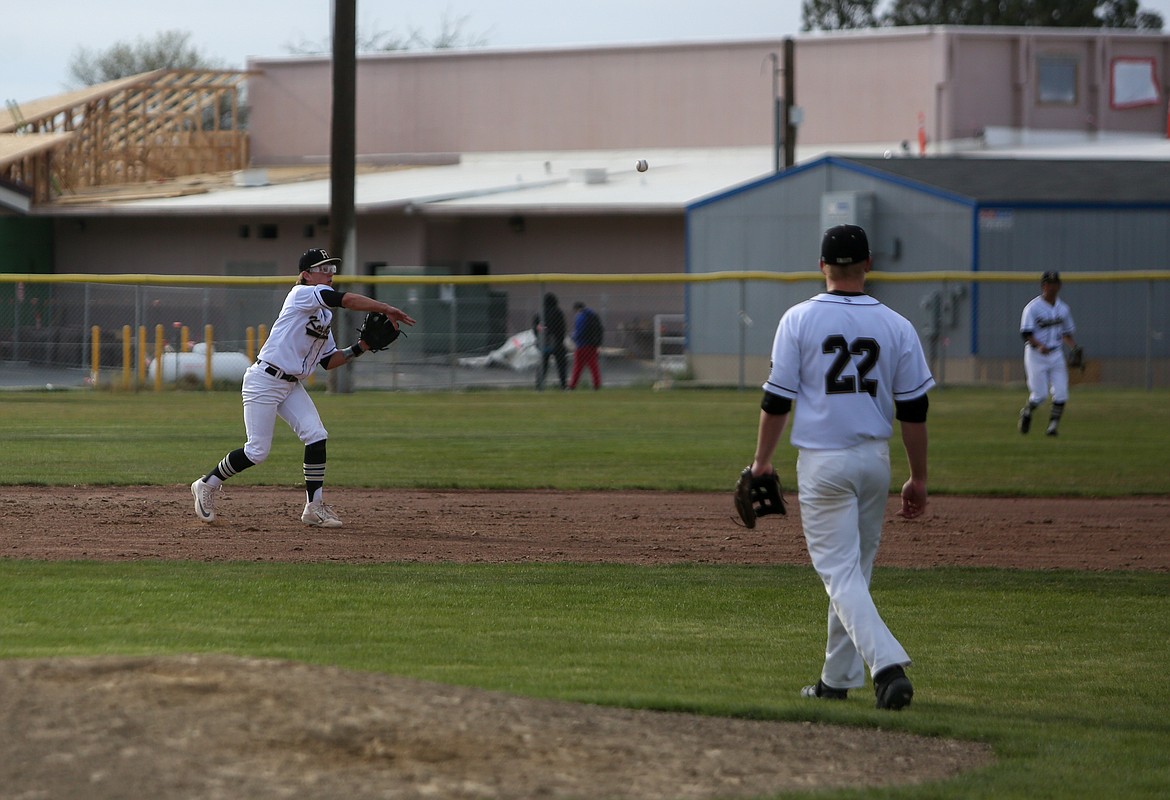 Dylan Allred makes a throw to first base for the out for Royal High School in the win over Lake Roosevelt on Tuesday afternoon in Royal City.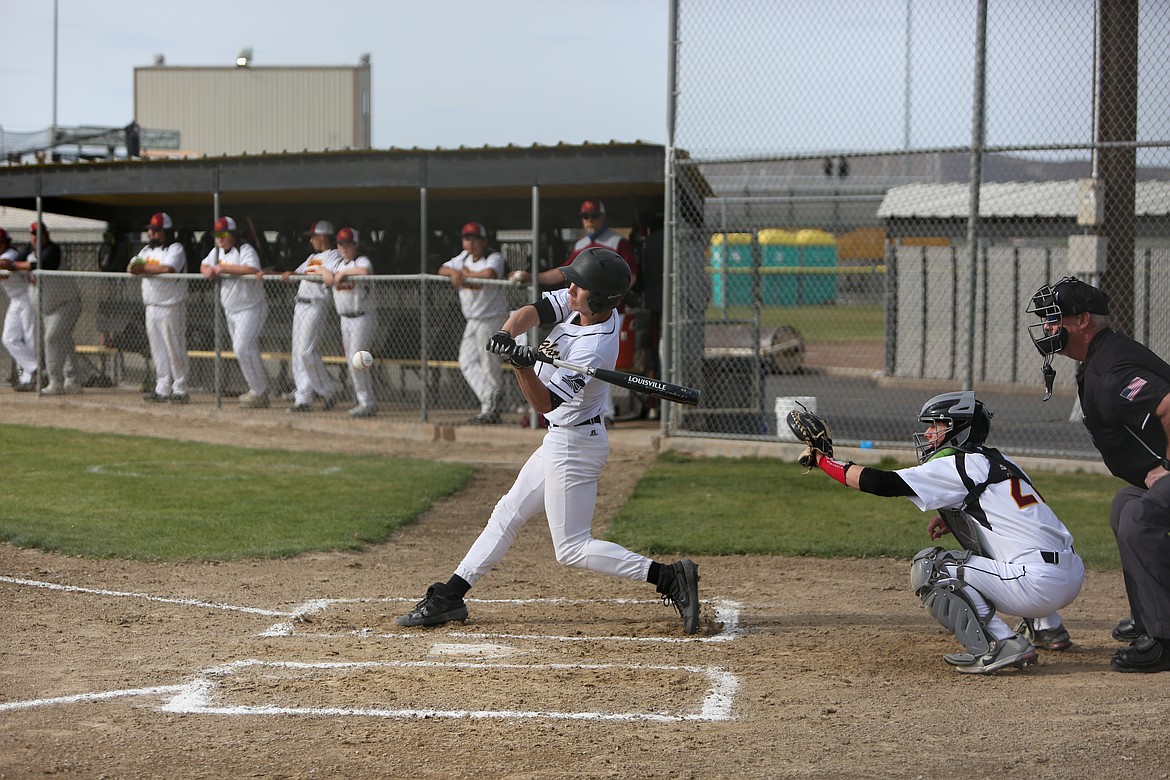 Luke Bergeson makes a hit for Royal High School in the bottom of the first inning against Lake Roosevelt on Tuesday afternoon in Royal City.
Previous
Next
by
CASEY MCCARTHY
Staff Writer
|
April 28, 2021 1:00 AM
ROYAL CITY — Royal High School picked up another win on Tuesday afternoon at home, taking down Lake Roosevelt High School 14-0 in four and half innings. The Knights start the year undefeated at 6-0.
Royal put two runs on the board in the first two innings to jump ahead 4-0. But the majority of Royal's damage came in the bottom of the third, as the Knights hammered in 10 runs.
Three Knights finished with multiple hits. Derek Bergeson, Luke Bergeson and Lane Smith all finished 2-3 from the plate. Luke Bergeson had a team-high three RBIs to go with a double, and Smith and Dylan Allred each added a pair of RBIs.
Derek Bergeson finished with three runs earned, while surrendering just one hit in four innings on the mound with nine strikeouts.
Derek Bergeson talked after the game about his plans.
"Just trying to build for next year a little bit, but at the same time, we have our five-week season and we're just coming out trying to make the most of it," he said.
With no games last spring, Bergeson said, he still believes the team is getting back into the groove.
In a dominant performance on the mound, Bergeson said it's nice having guys he can count on.
"It's definitely nice to have a defense I can trust in, not thinking I have to do it all, just relying on those guys behind you to do their job, and they did today," Bergeson said.
Royal head coach Brandon Jenks said the performance on Tuesday started with pitching, which has been phenomenal all season. Jenks said Bergeson looked strong in his first start after nursing a shoulder injury from football season.
"Fundamentally, our guys have done a good job in the field, too," Jenks said. "They're making the plays they're supposed to make most of the time and then put the ball in play, and good things happen."
Jenks said he talked to his players more about the bigger picture, the effort on and off the field, body language and the lessons that come with the game of baseball. Jenks said having seasoned players, like Derek Bergeson and Kevin Reyes, to rely on who can contribute on both sides of the game make this team a blast to be around.
With no postseason, he said, the focus for him as a coach is getting the best effort from his players every time.
"Baseball is a thousand little things that lead into the end goal," Jenks said. "We'd love to be playing for state championships, but this year is what it is. It's getting better and preparing for the future and all the little things in life."
With no season last year, he said, a lot of his sophomores and juniors are more like freshman and sophomores. Jenks said a benefit of having a performance like Tuesday's is getting some of those younger guys some time with varsity to help build that confidence and familiarity for the future.
Royal will hit the road for the next game on Friday afternoon, a doubleheader against Cascade High School. The first game is set to begin at 3 p.m.
Casey McCarthy can be reached via email at cmccarthy@columbiabasinherald.com.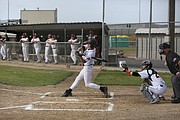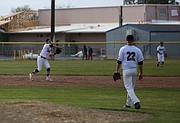 ---