Othello site for medical student research into pandemic impact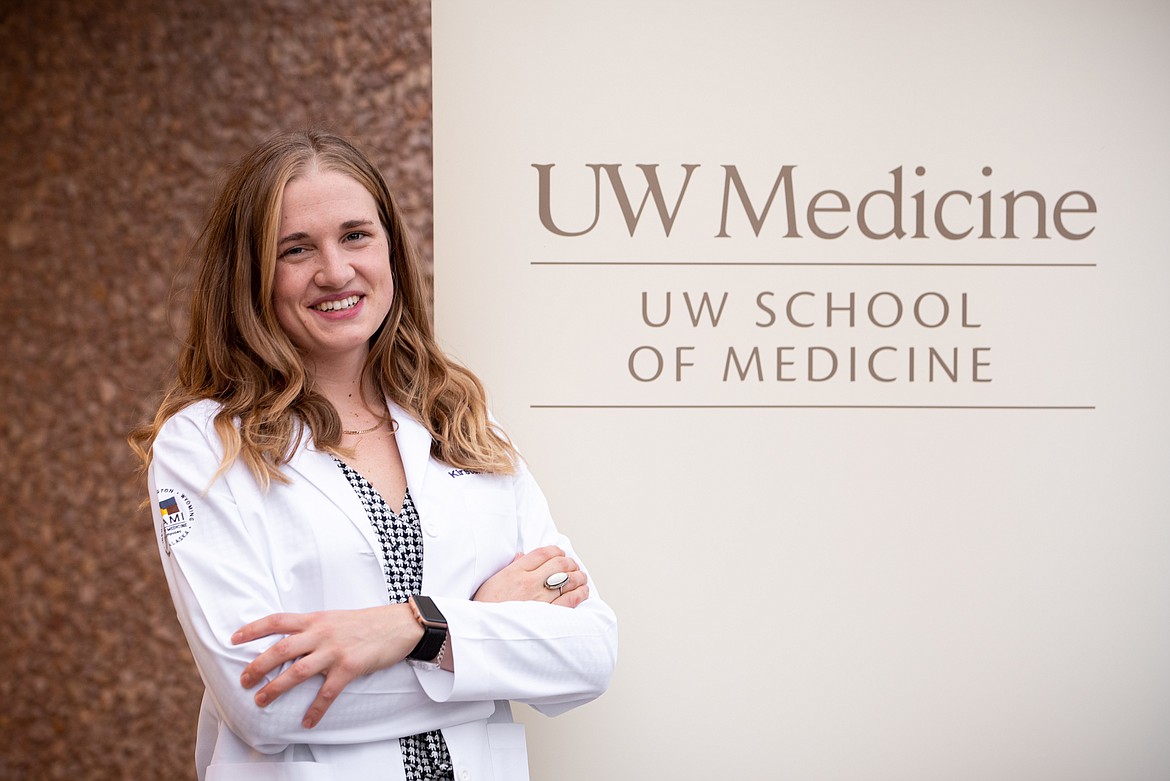 Kirsten Myers and four other medical students launched a research project to measure some of the effects of the COVID-19 pandemic on rural medicine.
Courtesy photo
by
CHERYL SCHWEIZER
Staff Writer
|
April 28, 2021 1:00 AM
OTHELLO — Kirsten Myers said the early coverage of the COVID-19 pandemic didn't really cover what was going on outside large cities.
"It didn't seem like we heard much about what was happening in smaller towns and rural areas," Myers said.
When the pandemic began, she was a first-year medical student at the University of Washington School of Medicine-Spokane. She and four other first-year med students put together a research project to determine how the pandemic was affecting medical care in rural communities.
Myers is part of a program designed to match students with doctors and healthcare organizations in rural areas, called the TRUST (Targeted Rural and Underserved Track) program. It's an option for students at the UWSOM-Spokane. The sites include Moses Lake, Othello and Grand Coulee. The others are Ellensburg and Newport, northeast of Spokane.
Myers spends part of each year of med school in Othello. She and four other students applied for a research grant, which was awarded through the Rural PREP (Primary care, Research, Education and Practice) program sponsored by the U.S. Department of Health and Human Services. The "microsearch" program is for prospective medical professionals who plan to practice in rural areas.
The students wanted to know how the pandemic affected people working in healthcare, from the medical professionals treating patients to the office staff in a clinic to the kitchen staff in a hospital. They devised a survey and sent it out to employees of healthcare organizations. They did not differentiate by community, she said, wanting to maintain anonymity of the respondents.
As an incentive, and also to help out local businesses, they offered coffee cards to a percentage of respondents. They purchased the cards at local businesses, and Myers chose Kickstand Coffee, located down the street from the Columbia Basin Health Association clinic, where she trains when she's in Othello.
"Then we just waited to see how many responses we got," she said. "We set a certain goal and we surpassed that goal."
Once they had the information, the five students worked with UW statisticians to analyze the data and will submit their conclusions sometime within the next month.
Now a third-year student, Myers said she spent part of her childhood in the Tri-Cities, and as a result was familiar with Othello. It's the kind of place she wants to practice, she said. Othello plays an important role in feeding the country, and the world, she said, and helping ag workers is the kind of medicine she wants to practice.
---