Santos J. Villegas
August 3, 1925 – April 15, 2021
Santos was born on Aug. 3, 1925, in Worland, Wyoming, the son of Angel and Guadalupe Villegas. He passed April 15, 2021, at his daughter's home in Pasco, Washington.
He graduated at the age of 16 in 1942 at Worland High School. That same year his family moved to the state of Washington to farm. Three years later he met Stella. In the early '50s they moved to Warden, Washington, to continue farming and raise their seven children. In 1978, Santos stopped farming when the sugar beet plant in Moses Lake closed. He later began working for the Carnation potato plant where he retired.
In 2004, Santos was diagnosed with Alzheimer's. In 2010, as his Alzheimer's progressed, Santos and Stella came to live in Pasco with their youngest daughter Nacha. With the help of many caregivers in those 10 years, Santos and Stella lived a long and comfortable life together.
Thank you to all that came to visit Papa during these years – especially you, Uncle Phil.
What was said to me of my dad from dear friends: "He is an angel in heaven. Your papa was a sweet special man. He was an amazing person who helped others whenever and wherever he could." They were right, that was my Papa.
Santos is survived by his wife of 76 years Stella; five of seven children: Cecilia (Sweetie) LeDoux of Sulphur, Louisiana, Terri Thomsen (Ralph) of Richland, Washington, Tina Baynes (Mike) of Sisters, Oregon, Pete Villegas (Debi) of Warden, Washington and Nacha Fleming (Mike) of Pasco, Washington; 13 grandchildren and numerous great-grandchildren. He was preceded in death by his two sons Al Villegas and Chris Villegas and his grandson Larry Stephenson.
Services will be announced at a later date.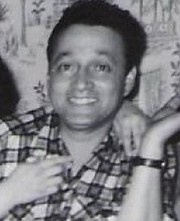 ---