Lylwynne Patricia Bischoff (Gross)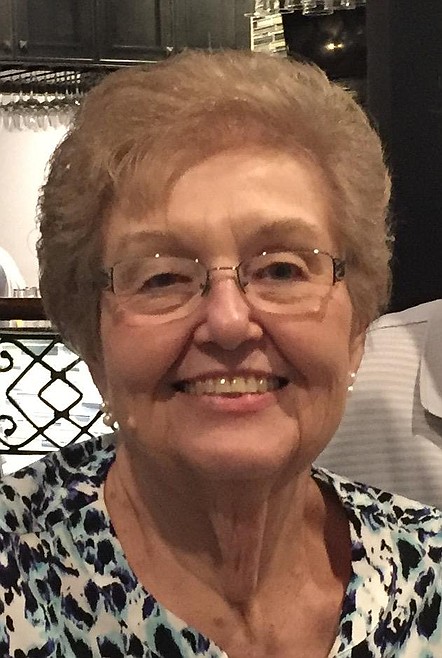 July 12, 1939 – April 8, 2021
Our beloved mother, sister, grammie, aunt and friend passed away on the morning of April 8. She was surrounded by family, friends and Jesus as she moved from her earthly home to her heavenly home.
Lylwynne Patricia Bischoff (Gross), or Patti, was born July 12, 1939, in Spokane, Washington, to Paul and Lylwynne Gross. Patti was the oldest of three children, having a younger sister Paula Crowley who resides in Las Vegas, Nevada, and a brother Bobby Gross of Mary Ester, Florida. They were raised in Odessa, Washington, where she graduated high school and had her own day care business, Patti-Cake Nursery.
She met her husband of 43 years at a grange hall dance and was married on Nov. 15, 1959, to a farmer, Norman Bischoff. They moved to the Bischoff family farm and Patti adjusted to the "farm life" after living in the big city of Odessa. After difficult attempts to start their family, they decided to adopt. On April 7, 1964, Susan Bethe (Fode) was born and brought home 10 days later to start the Bischoff family. April 17 would be a day celebrated by Patti and Suzi for the next 56 years. The family was not complete until Aug. 23, 1968, when James Robert was born and shortly after adopted so the Bischoff family journey could begin. Patti passionately loved her family and showered them with endless amounts of love.
Patti enjoyed cooking, baking, crafting, sewing and gardening. Each new project she would take on, she would master. Many family and friends treasure the crafts that Patti made with love over the years. Her last craft project that she got the most enjoyment out of was making fleece blankets for abused children served by New Hope/Kids Hope in Grant and Adams counties. She enjoyed camping and making memories at Airman's Beach in Moses Lake and Ohanapecosh near Mount Rainier. She lovingly cared for the children of numerous working farm families over the next 20-plus years. She would be known as "Aunt Patti" or "Paa-Paa." She would also be there for her own grandchildren, giving selflessly in their times of need.
Patti was preceded in death by her parents Paul and Lylwynne Gross and her husband Norman Bischoff. Patti will be deeply missed by her daughter Suzi (Bill) Fode; son Jim (Tina) Bischoff; grandchildren Randi (Rick) Gill, Jordan Fode, Alexa Bischoff and Brandon Bischoff; sister Paula Ann Crowley; brother Bobby (Att) Gross and numerous nieces and nephews.
There will be an intimate family graveside service at the Lind Cemetery at 11 a.m. on May 1, 2021. There will be a Celebration of Life Service in Moses Lake on Saturday, May 1 at the 4-H building at the Grant County Fairgrounds. The doors will open at 3 p.m, service will start at 3:30 p.m. and a shared meal will take place at 5 p.m. COVID guidelines will be followed as currently recommended for Grant County and Washington state.
Since Patti was a loving caregiver of children, please help us to continue her legacy by making a memorial donation to either Kids Hope of Moses Lake, Spokane Shriners Hospital for Children or Seattle Children's Hospital. To leave online condolences for the Bischoff family please visit our website at www.danekasfh.com.
---