Homes are hot: Here's what buyers are looking for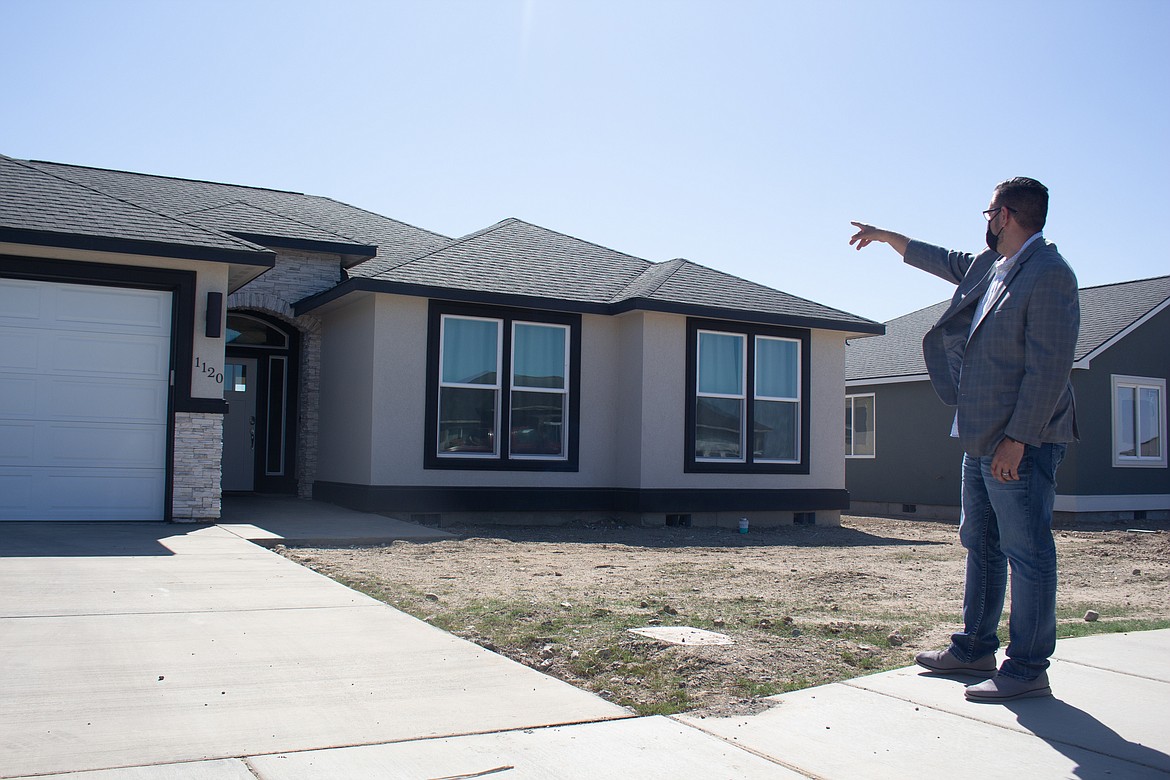 Othello realtor Jessie Dominguez stands in front of one of the homes up for sale in Othello on Tuesday, showcasing the modern white and gray color schemes that have been popular in addition to the use of stone on the siding.
Casey McCarthy/Columbia Basin Herald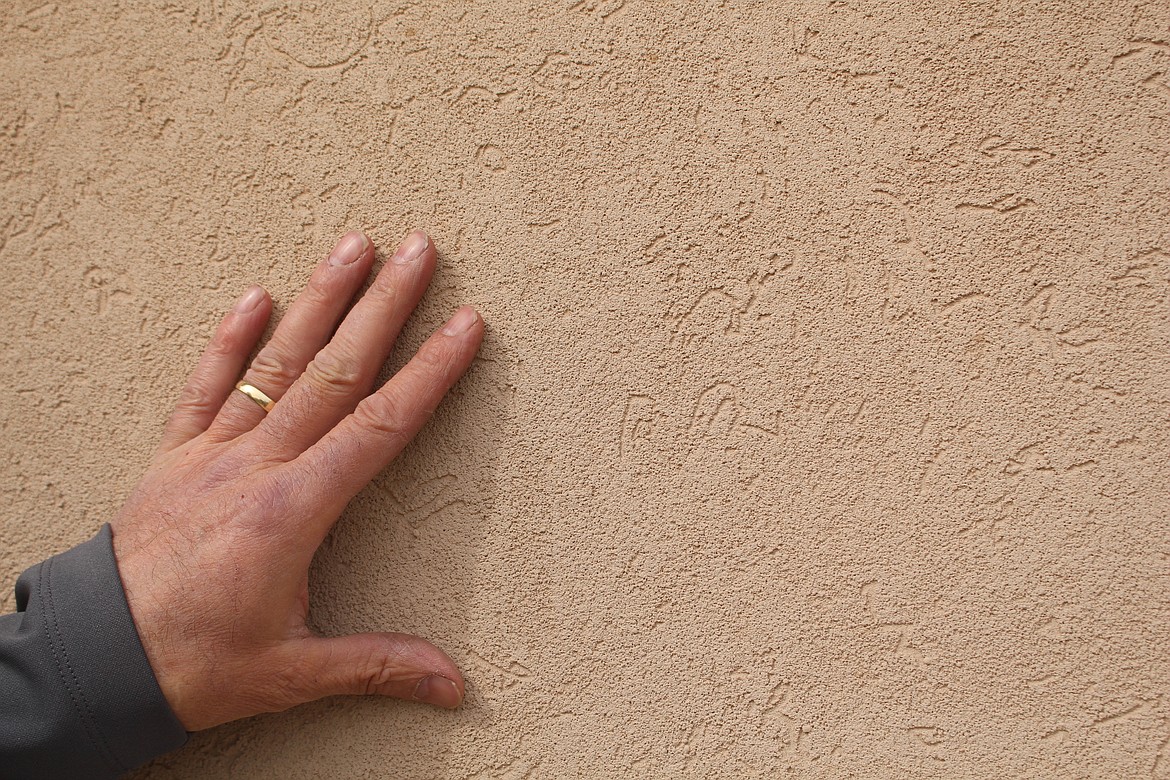 Moses Lake realtor Kevin Burgess showcases the stucco siding on a home outside Moses Lake on Wildgoose Road that's been a popular trend with home buyers recently.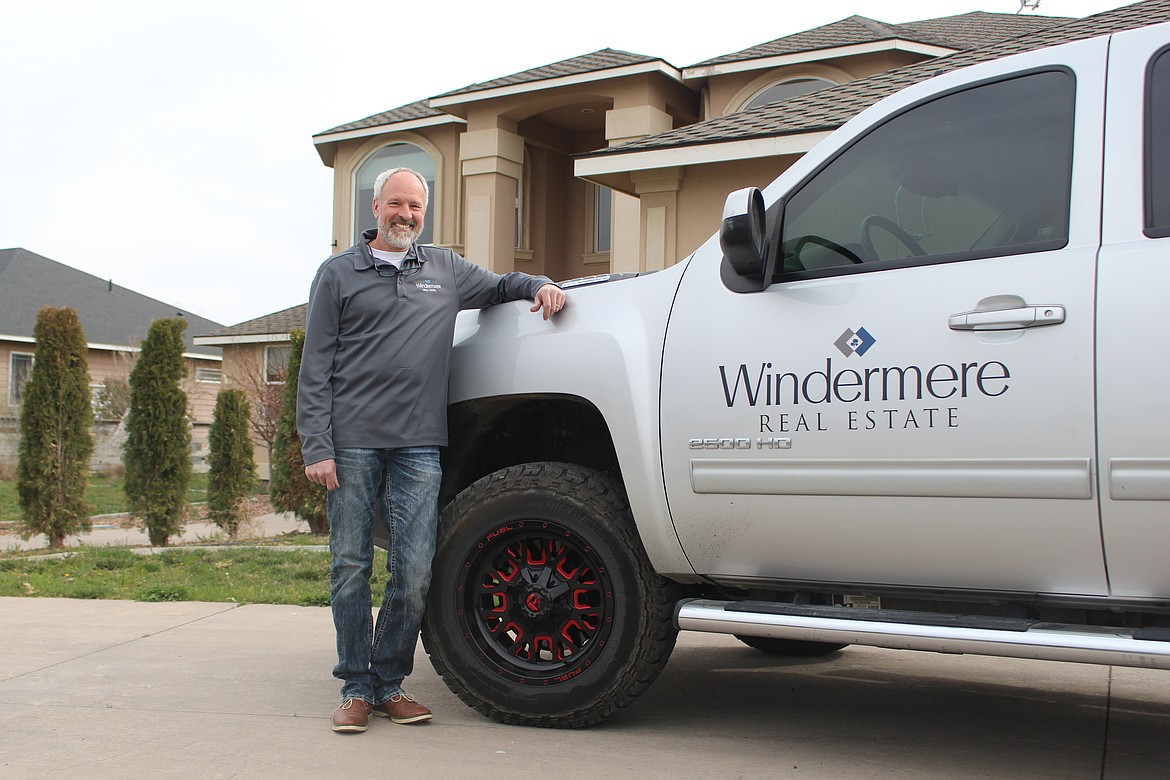 Kevin Burgess, managing broker for Windermere K2 Real Estate in Moses Lake, stands in front of a home on the market outside Moses Lake on Wednesday morning.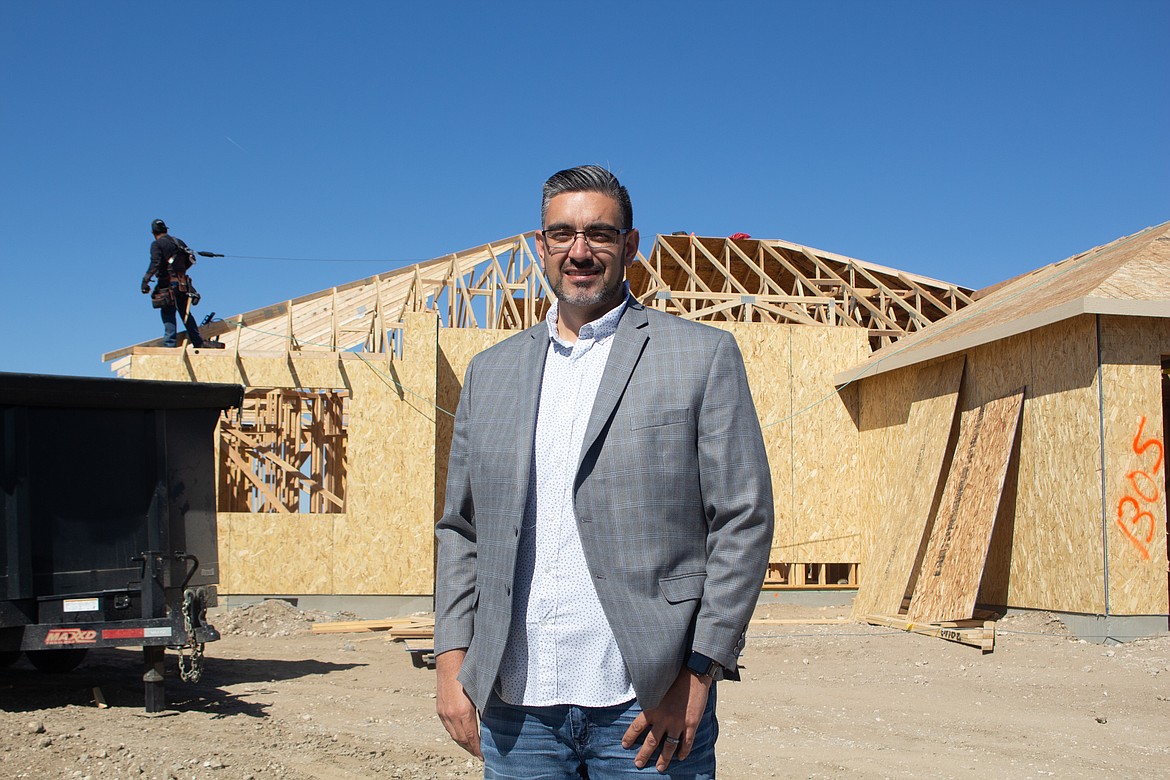 Othello realtor Jessie "Weno" Dominguez stands in front of a home currently being built in Othello on Tuesday afternoon.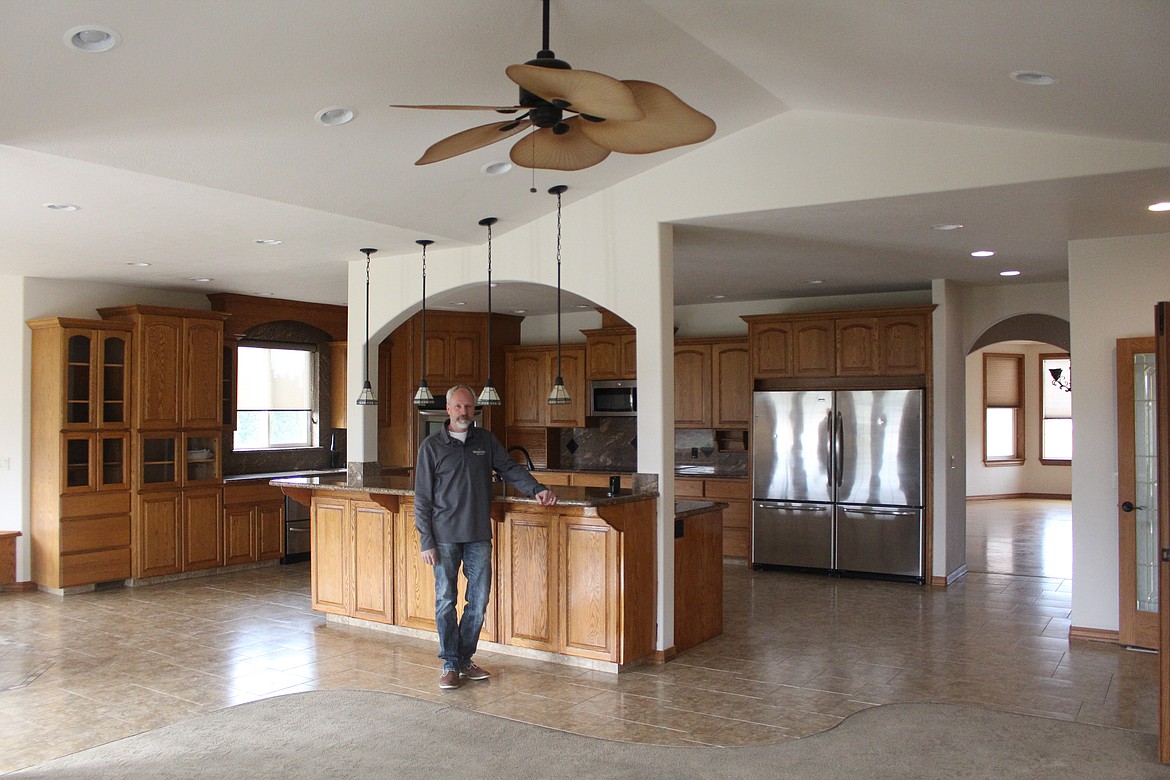 Kevin Burgess shows off the type of open-floor plan that home buyers seem to be looking for when searching for their new home in the Columbia Basin.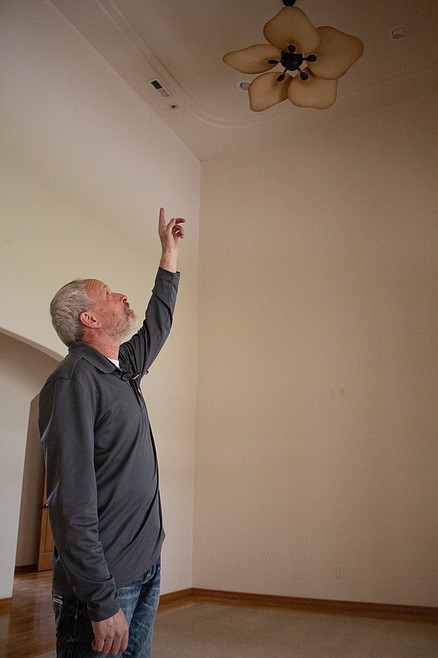 Kevin Burgess said high ceilings like the one's he's showcasing here are among the many more modern aesthetics being implemented into home builds to help give a greater sense of space.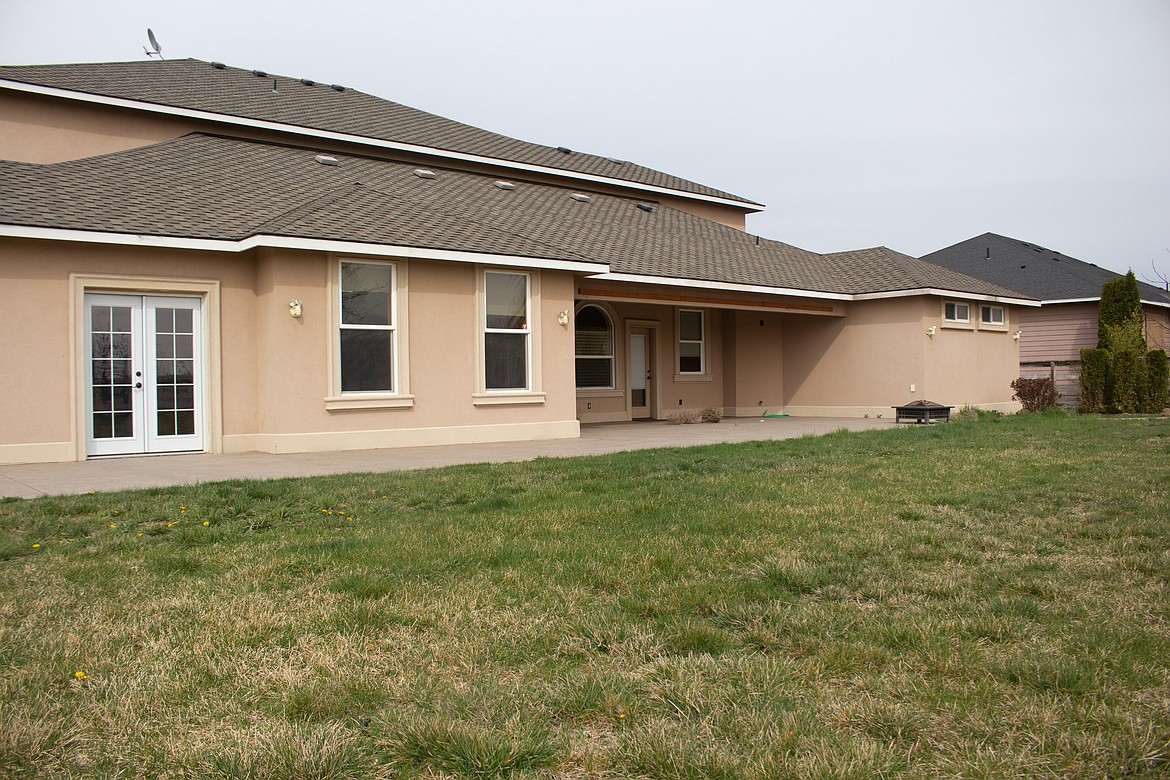 With stucco design and plenty of space in the open-floor plan inside, this home outside and just off Moses Lake on Wildgoose Road has a lot of the amenities and qualities home buyers are looking for now.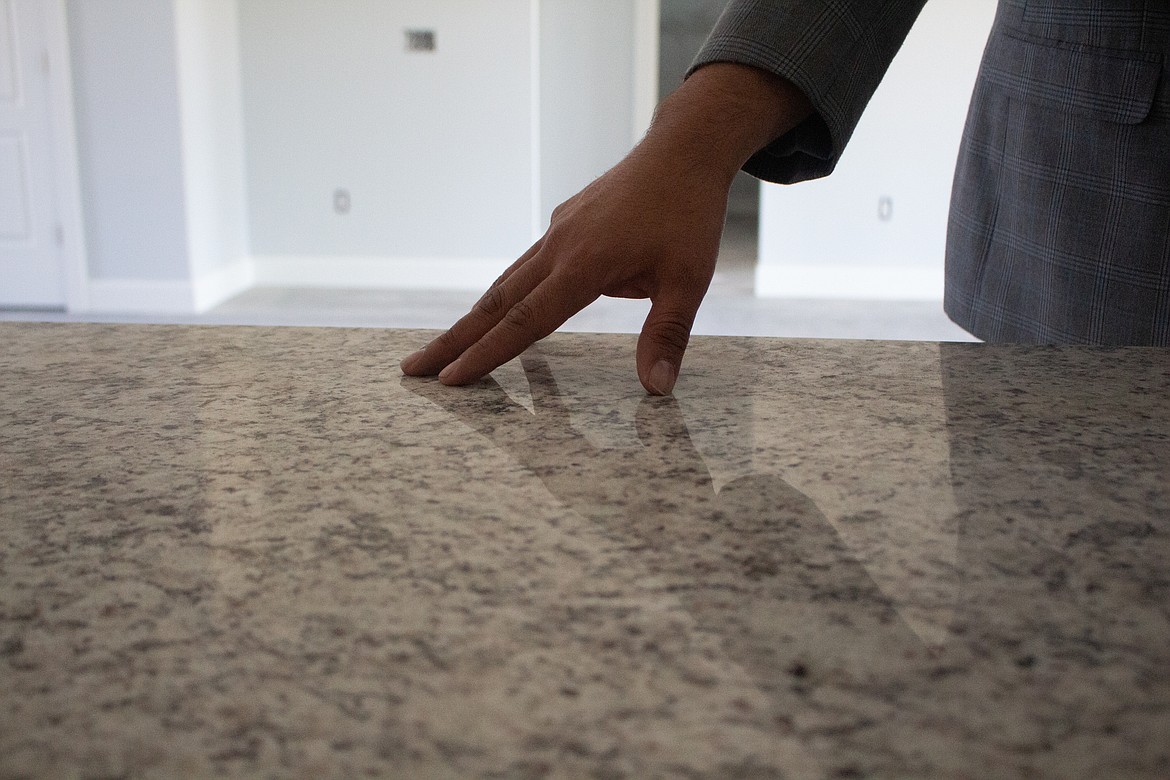 Jessie Dominguez, an Othello realtor with Imagine Realty, showcases the types of countertops going into new home builds in Othello currently.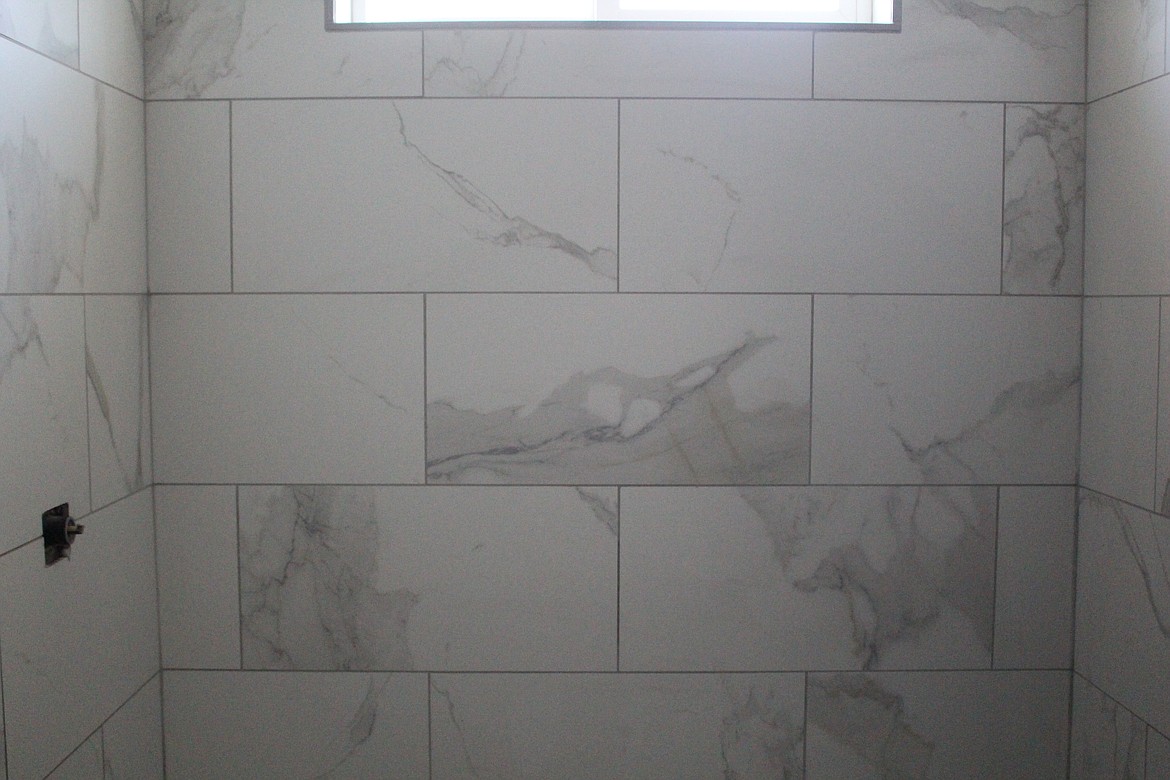 The modern tile design in walk-in showers has been a popular trend with home buyers and in new homes going up around the Columbia Basin.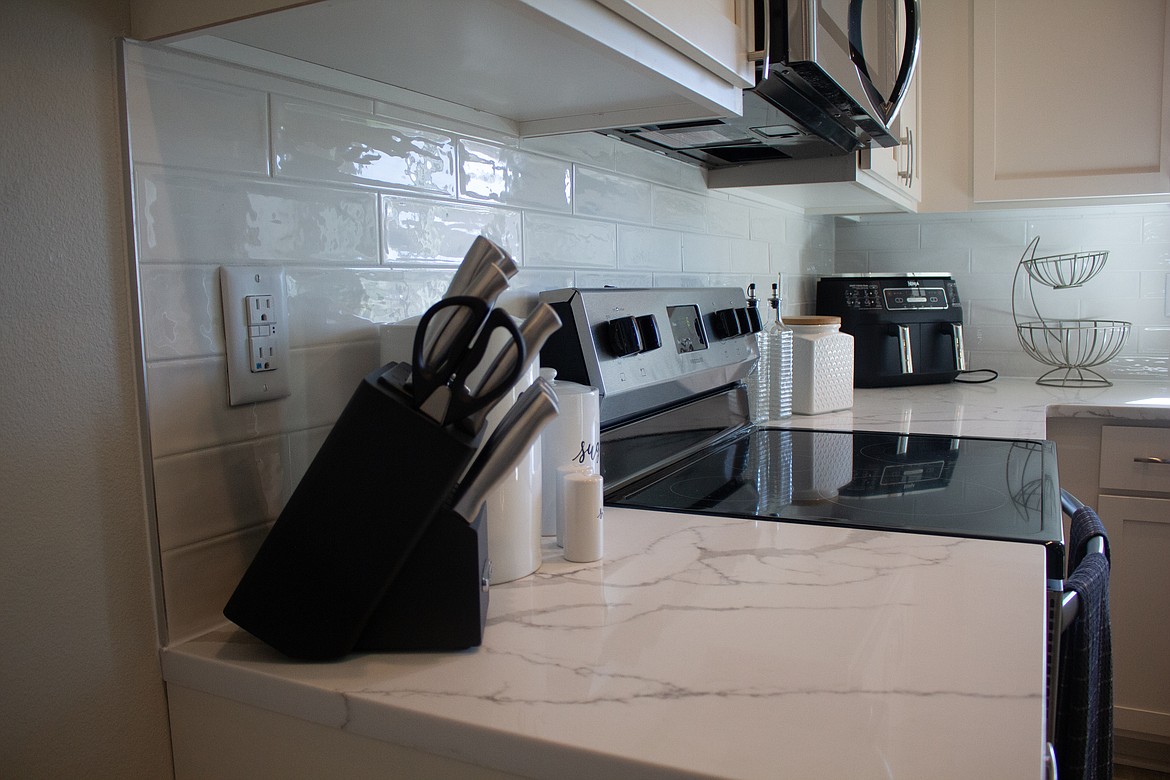 White has been a popular color in countertops, backsplashes, and cabinets with home buyers looking for a cleaner, modern look in their new homes.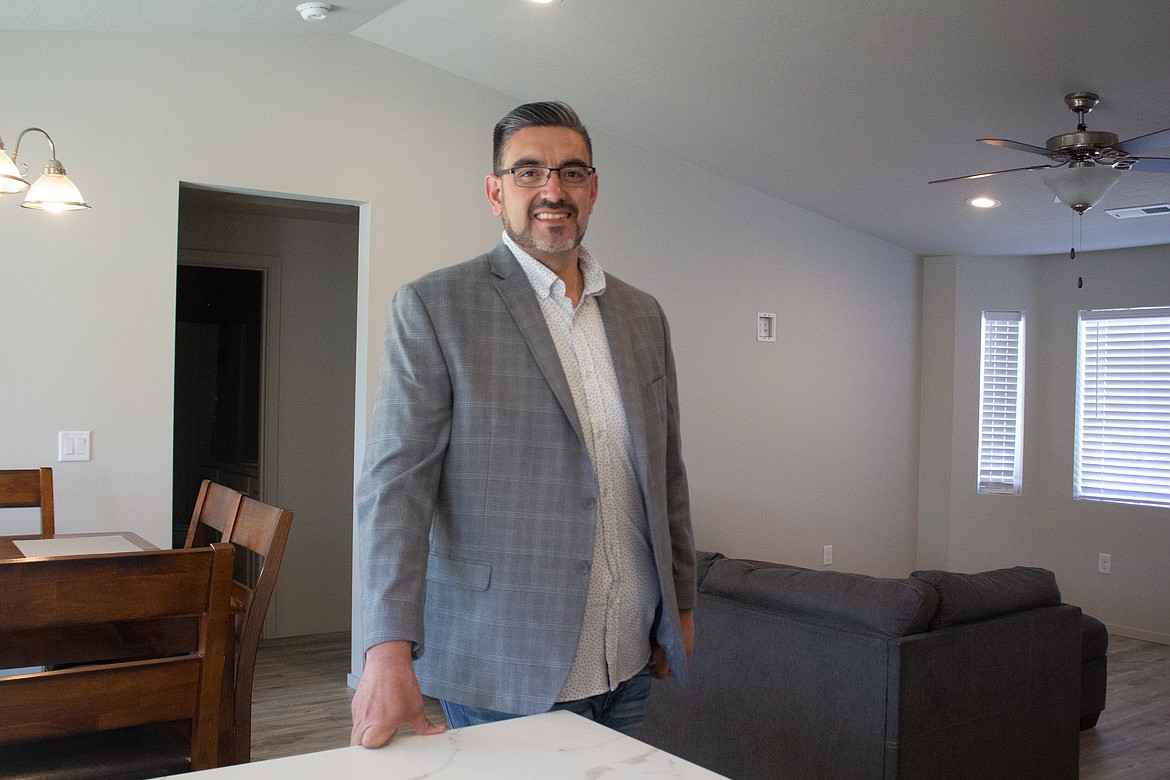 Othello realtor Jessie Dominguez stands inside one of the homes recently completed in Othello that still holds a lot of the modern, open-floor ideals buyers are looking for while giving up a few of those amenities to keep costs affordable for first-time homeowners.
Previous
Next
by
CASEY MCCARTHY
Staff Writer
|
April 18, 2021 1:00 AM
Real estate professionals in Grant County know what prospective homebuyers are looking for right now in the market, from models to features and design.
Jessie "Weno" Dominguez is a broker with Imagine Realty Group in Othello and said his office handles about 45% of all the real estate in Othello.
Dominguez said the biggest set of buyers right now are first-time home owners typically looking for homes in the range of 1,400 to 1,650 square feet. In the past few years, he said more buyers have been interested in bigger, more modern, open designs, typically around 1,700 square feet.
"They like more modern floor plans, more open where the kitchen is open to the living room and dining room ... high ceilings," Dominguez said. "Stucco, people just love stucco. We've been building a ton of stucco homes here in Othello."
He said buyers really like to be able to customize the home as much as possible, especially when it comes to the colors and other factors in the appearance. With the trend in more modern floor plans, he said buyers are looking for modern, simple color schemes, too, with a lot of people going with white and black trim.
Other, more modern touches, like stone set into archways, siding and walkways, are also quite popular with buyers. Dominguez said more people are also moving away from carpet and going with laminate and vinyl flooring.
With so many first-time homebuyers who may not be able to afford the bigger, more modern homes, Dominguez said, he offers a separate signature series of homes that still offer a lot of those features while keeping costs lower.
"Still has the custom modern feel to it, but lower ceilings, smaller cabinets," Dominguez said. "We had to cut costs with some things to make the home more affordable. We're trying to reach as many people as we can while still giving people a nice product."
Dominguez said about 90% of homes going up on the market and being purchased in Othello are in and around town. He said there's really not much available outside of town.
Kevin Burgess is the managing broker for Windermere K2 Real Estate in Moses Lake and president of the Moses Lake-Othello Association of Realtors. Burgess said the same goes for Grant County in regard to homes available outside of town.
"I've got a few buyers that are looking outside of town in the country, and I can't find anything, because the people out in the country aren't wanting to sell."
Burgess said there's really not one particular area around Moses Lake buyers are looking at moving to, and if a home goes on the market, someone is going to buy it. Homes are selling all over.
The biggest factor for buyers right now is price range, he said.
"They're looking for houses in a particular price range, they don't really care what neighborhood it's in," Burgess said. "Just because the inventory is so tight, people can't really be that particular."
Three bedrooms and two bathrooms are the popular choices for homebuyers. A lot of people are looking at a guest room or office, too. Burgess said some features people often look for in the interior include granite countertops, newer designed cabinets, soft-closing drawers and, of course, walk-in closets.
Burgess said the "hot market" right now is between $250,000 to $350,000, and waterfront property, if it is available. Buyers are a mix of people coming in from the west side and younger people moving to the area, often from out-of-town or out-of-state.
With the new temple of The Church of Jesus Christ of Latter-day Saints being built in Moses Lake and a few companies looking to move to the area, Burgess said he doesn't see the market slowing down for at least a few years.
"As long as the market's going to support it, the builders are going to keep building," Burgess said. "Right now, the building costs are so high, I think that's taking some of the builders out because of the concerns of the prices going up with costs of lumber."
Burgess said he expects to see lumber prices come down in the fall and it's simply a matter of supply and demand.
Alfredo Aguilar took ownership of the former Quincy Realty two years ago and is now the owner of Sageview Real Estate.
Aguilar echoed the others' perspectives on the market, seeing a surge in more modern homes gaining popularity in the Quincy area. One of the most popular areas people are looking at is around the new Quincy High School on the north side of Quincy. Another is the west side, near Monument Elementary School.
While 9,000-square-foot lots are ideal for most people, Aguilar said some buyers prefer a smaller lot with maybe less upkeep and maintenance. In addition to the high ceilings and more modern design, one feature buyers are often asking for now is a separate tub and walk-in shower.
"One of the biggest builders down here, that's what he's doing with every build right now," Aguilar said.
Aguilar said the "ballpark" for builders used to be in the $250,000 range, but with prices of materials going up, that has risen to more like $300,000.
Casey McCarthy can be reached via email at cmccarthy@columbiabasinherald.com.
---