Rev. Klockers: A work in progress: What to say when fishing lines get tangled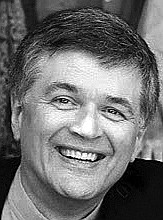 by
Rev. WALTER KLOCKERS
|
April 16, 2021 1:00 AM
Mark 4:4-7a, 10 from the Revised Standard Version of the Bible says,
"Again he began to teach beside the sea. Such a very large crowd gathered around him that he got into a boat on the sea and sat there, while the whole crowd was beside the sea on the land. He began to teach them many things in parables… When he was alone, those who were around him along with the twelve asked him about the parables."
It's April, and that means there are walleye to be had in Moses Lake. Recently, after Easter, I took a week's vacation. I decided to do some fishing. What were the results? I was fortunate. I managed to put five fish into the freezer. While that's not a huge amount, I'd rather have some degree of success than nothing at all.
I've learned that one key to fishing is to show up at the right time. Another is to get the right spot. A third is to have the right gear.
On those days when all three objectives are achieved, there is a greater chance of success.
However, even when you check off all the boxes, things can still go awry. For example, you might have a fisherman who shows up and is determined to stand close to you while they cast. They may want a piece of the action from that prime spot that you've claimed.
As a result, there is the possibility of fishing lines getting tangled. Believe me, there is nothing more frustrating than having that happen repeatedly. It will cost both fishermen precious minutes to sort that all out – time better spent having lures in the water.
In Mark, Chapter 4, Jesus teaches a crowd; they stood on the shoreline while he spoke from a boat. He taught them using puzzling stories called parables. They were real head-scratchers. When he was through, most of the crowd dispersed. However, a few inquisitive people stayed behind.
I believe one reason Jesus taught in parables was to identify those who would be interested in hearing more. There was a chance that these people would make the decision to follow him.
When Jesus landed his boat, inquisitive people approached him to ask questions and continue to listen. They did so in order to have their minds straightened out, to sort through the tangle of their lack of understanding.
I would imagine Jesus would take the necessary time to do so. This wasn't a hassle; it was an occasion for an investment in telling others about the Kingdom of God.
I'm hoping for an exchange like that the next time my fishing line gets tangled.
Walter is pastor of Immanuel Lutheran Church in Moses Lake and has served as parish pastor for more than 30 years.
Recent Headlines
---