Russell Lee Burghard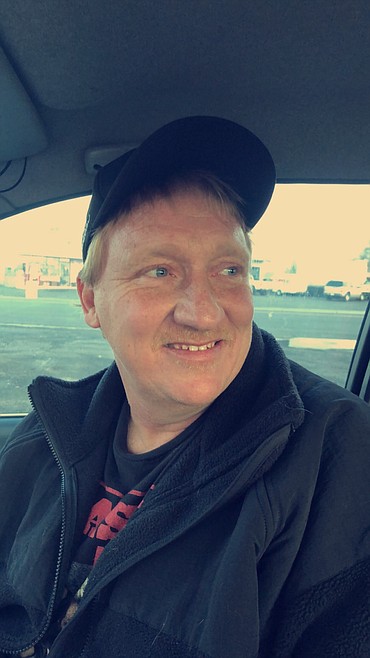 April 11, 1968 – April 11, 2021
With deep sorrow we announce the passing of Russell "Rusty" Burghard in Moses Lake on April 11, 2021, on his 53rd birthday. He lived most of his life in Moses Lake, Washington.
Rusty was born in Moses Lake on April 11, 1968 to Don and Lorraine Burghard. He was the baby of the family, spoiled by his older sisters Judy, Vicki and Shelly and his brother Barrett. He enjoyed little league, baseball, football and swimming during his school years. He graduated from MLHS in 1986. Rusty worked hard and when he played, he played hard throughout some troubled times in his life. Through his highs and lows his family always remained most important to him, and they continued to love him.
A letter from Jade: You were a brother, son and most importantly my dad, the light on some of my darker days. The man who never stopped trying to show how much he loved me enough to move closer to his home. When I found out you were no longer on this earth, I just wanted to get the wettest kiss and the biggest embrace from you. We would have our daddy-daughter days and that's the one thing I'm really going to miss, especially when we would listen to music and just be free together. It hit hard and fast and I'm not quite ready to let you go but I just wanted to let you know I love you forever. "You are my sunshine my only sunshine. You make me happy when sky's are gray, you never know dad how much I love you."
Rusty is survived by his wife Jamie; his mother Lorraine Burghard; two children Beau Burghard and Jade Burghard; his sisters Judy Rice (Burghard) of Roseville, California, Michelle LaRoche (Burghard) of Lake Tahoe, California and Barrett Burghard of Heber City, Utah. Rusty was preceded in death by his father Donald Burghard and his sister Vicki Burghard. Rusty will be lovingly missed by his wife, mother, children, brother, sisters, aunts, uncles, cousins and many friends.
A private family service is being held.
---