Violet Power still committed to Moses Lake production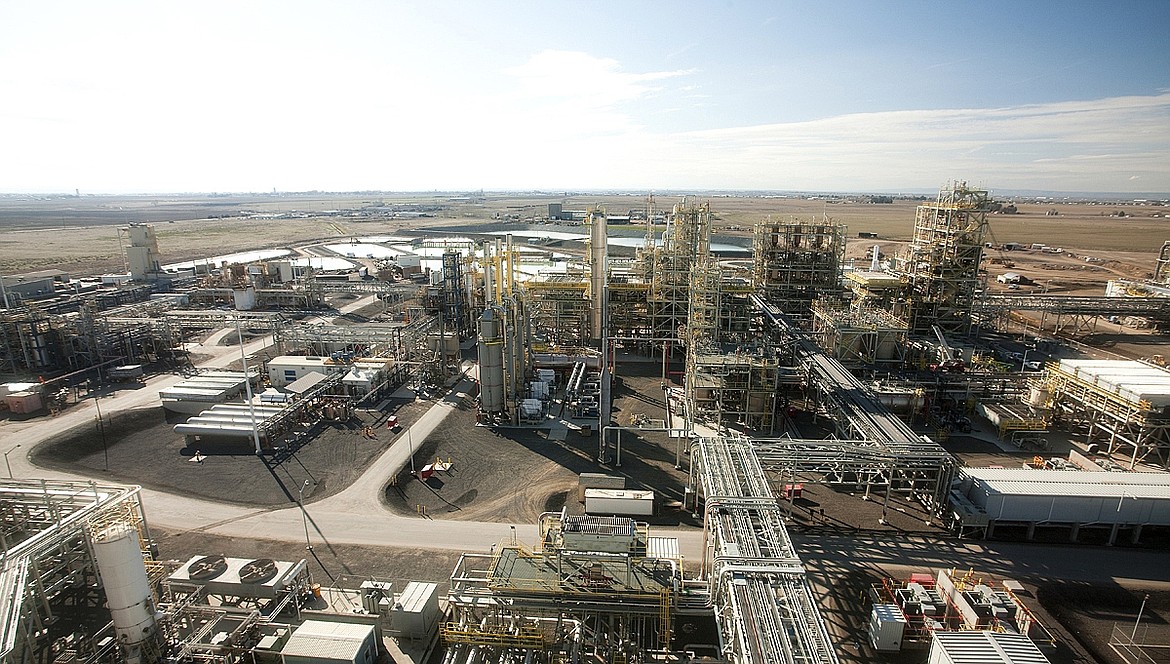 REC Silicon in Moses Lake is seen here in an aerial view.
by
CHARLES H. FEATHERSTONE
Staff Writer
|
April 13, 2021 1:00 AM
MOSES LAKE — Despite ending its relationship with REC Silicon, Oregon-based solar power startup Violet Power expects to start production in Moses Lake this year.
"The termination of the alliance with REC, however, will not affect in any way Violet Power's plans for, or progress on, building out its manufacturing capacity in Moses Lake," Violet Power CEO Desari Strader said in a press release issued late last week.
The companies jointly announced in September 2020 Violet Power would secure polysilicon to make solar panels from REC's currently shuttered Moses Lake production facility and would lease space from Massachusetts-based biofuels start-up Xyleco at its facility at 3741 Road N NE, just across the street from REC.
However, Violet Power later announced it was looking at building its own production facility at the Port of Moses Lake.
According to Strader, Violet Power remains committed to Moses Lake, with Violet Power-made solar modules and panels expected to hit the U.S. market by the end of 2021.
"As Violet Power announced in September 2020, the first cell and module line at 1.4 gigawatts will reach full capacity at our plant in Moses Lake by 2022," she said in the press release.
Solar-grade silicon is created in a reactor with a catalyst and a great deal of electricity. After that, it is turned into bricks, which are cut into very thin wafers, and manufactured into modules that can generate electricity from sunlight. Those modules are then grouped together into solar panels.
While the technology was pioneered in the United States, more than 90% of the world's modules and panels are currently manufactured in China, and companies are scrambling to establish U.S. production lines to make the United States less dependent on Chinese-made solar power.
REC was one of the lowest cost producers of polysilicon for solar panels in the world, but a trade dispute over tariffs on solar panels beginning in 2013 saw the Chinese impose steep tariffs on U.S.-made polysilicon, effectively excluding REC from the Chinese market and eventually compelling the company to halt production in Moses Lake.
In addition, Xyleco has put its Moses Lake facility up for sale. According to the Remax Commercial website, the 163-acre and 612,000-square-foot building are valued at $37 million, and the sale is reported as "pending."
Charles H. Featherstone can be reached at cfeatherstone@columbiabasinherald.com.
---