Mattawa mayor fires police chief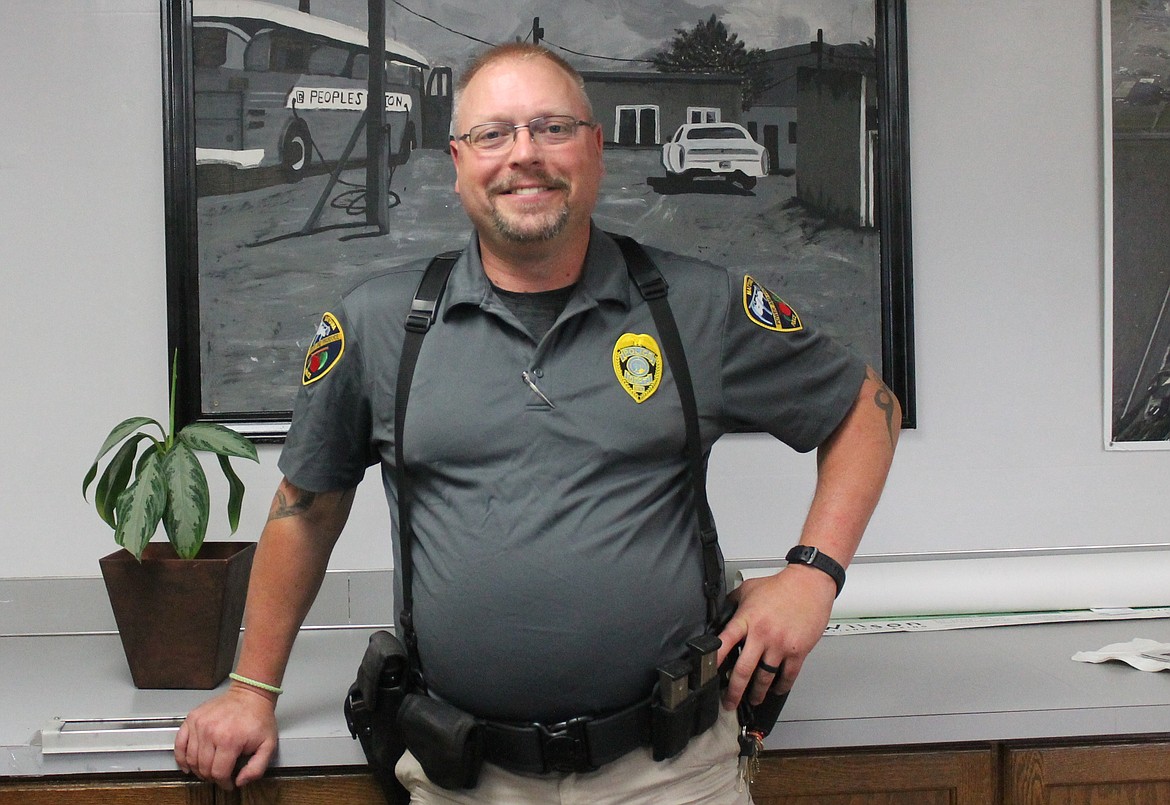 Joe Harris seen in June 2020 as Mattawa chief of police.
File photo
by
Rachal Pinkerton, For the Columbia Basin Herald
|
April 10, 2021 11:15 AM
MATTAWA — Mattawa Police Chief Joe Harris has been fired by Mattawa Mayor Maggie Celaya, according to Harris' lawyer Bill Gilbert, who spoke to the Columbia Basin Herald on Saturday morning. Gilbert said Harris received a termination notice and "the allegations supporting termination notice are unsupportable."
Celaya placed Harris on administrative leave on March 30, on what Gilbert said at the time was a suspension "borne out of a personal agenda that is driven by discrimination and retaliation."
Celaya did not respond to requests for comment as of Saturday morning.
Gilbert, of Gilbert Law Firm, of Spokane, said Celaya had been outspoken against Harris and had "a personal ax to grind." Celaya, since becoming mayor, had been "using her position of authority for reprisal purposes."
Celaya was appointed mayor Nov. 25, 2020.
In an article published Thursday, the Columbia Basin Herald reported Celaya had been threatening disciplinary action against Harris because of what she saw as disrespect and a lack of cooperation from Harris.
"I do recall from yesterday's conversation, you are not to attempt to influence staff," Celaya wrote in one of three emails she sent to Harris on Dec. 2, 2020. "Your communication to staff should reflect your support and respect for my directives."
Harris replied to her emails with statements of confusion and asked Celaya for examples of him "maliciously influencing staff" and none had been provided.
"Joe has done everything above board," Gilbert said in an interview prior to the termination. "Everything the mayor has demanded, he has responded to. Everything she has asked, he has done, and they have continued down this road of trying to force him out. The chief has done absolutely nothing wrong. There is absolutely nothing good that is going to come out of this."
Harris wrote, in one of his emails on Dec. 2, Celaya had made numerous allegations against him but had not provided any supporting evidence to back up the claims.
"Each of them has been followed with a threat of discipline if they continue," Harris wrote. "Mayor Celaya, I reiterate my desire to do my job, be professional, do what's best for Mattawa, and support you. I cannot do that without your help. Please let me know what I can do to fix this."
Harris stated in an email at the time he felt Celaya's "comments and actions feel personal and without cause" and he did not feel he was being treated fairly.
"Your actions are creating a hostile work environment," Harris wrote.
Harris was on administrative leave for a week and half before being fired by Celaya.
"This is nothing more than a pre-emptive, retaliatory and discriminatory move by the new mayor who has a longstanding personal grudge against the chief," Gilbert said of the termination. "We will be appealing the notice through the Civil Service process and proceeding with civil litigation, if appropriate. Since Chief Harris has become the Chief of the Police for the City of Mattawa, Mattawa has become one of the safest cities in the state of Washington. To make an allegation that this Chief of Police has shown 'an inability to competently lead the police department,' is complete nonsense."
Recent Headlines
---