Perez appointed interim Othello School District superintendent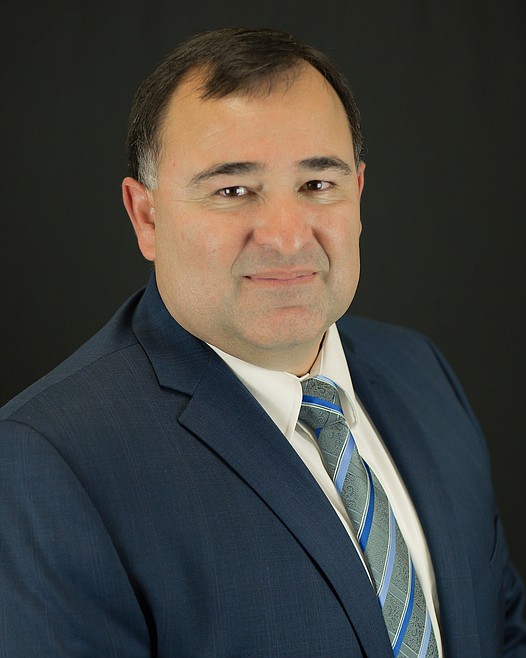 Pete Perez has been named as the interim superintendent for the Othello School District
Ed Petersen/courtesy photo
by
CHERYL SCHWEIZER
Staff Writer
|
April 7, 2021 1:00 AM
OTHELLO — Pete Perez has been appointed as the interim Othello School District superintendent, replacing Chris Hurst, who announced in March he accepted a job in California.
Othello School Board members voted 5-0 to hire Perez in a special meeting Friday morning. Board chair Mike Garza said board members will vote on a contract at the April 12 board meeting. Garza said the timing of Hurst's announcement led board members to opt for an interim.
"It's rather late to do a (superintendent) search," Garza said.
While it wouldn't be impossible to do a search, there might not be an adequate pool of candidates, Garza added. Once the decision to hire an interim superintendent was made, board members discussed possible candidates already employed by the district.
'I think we have the perfect candidate in-house. I believe Pete Perez is that person," Garza said.
Perez, district assistant superintendent of teaching and learning, said he would be willing to accept the interim job, Garza said.
"This is his time," Garza said. "I think he is prepared."
Board member Lindsy Prows said appointing an interim would give the school board and the community time to decide where to go.
"I think that we have chosen the right interim, and look at this like a period of time when we can move forward in the best way possible, and then prepare ourselves for what comes next," Prows said.
"There are things that we know as a board that not everybody knows, and that we're not allowed to talk about and we don't share with the people in the district or people in the community," Prows continued. "This was a decision that weighed very heavily on all of us."
She apologized if people thought board members weren't responsive, but the board had information not available to district patrons or staff.
"That made our decision in some ways really easy, and in some ways really, really difficult," she said.
Board member Ken Johnson agreed.
"I think this is the best move for our district right now," Johnson said.
Board member Jenn Stevenson said hiring a superintendent is the board's most important job, since that person is their only employee. The interim appointment is a trial period, Stevenson said, "to make sure that not just the board, but the district staff and the community like this fit."
---