Paving time: Road construction season is here; Valley Road project nears completion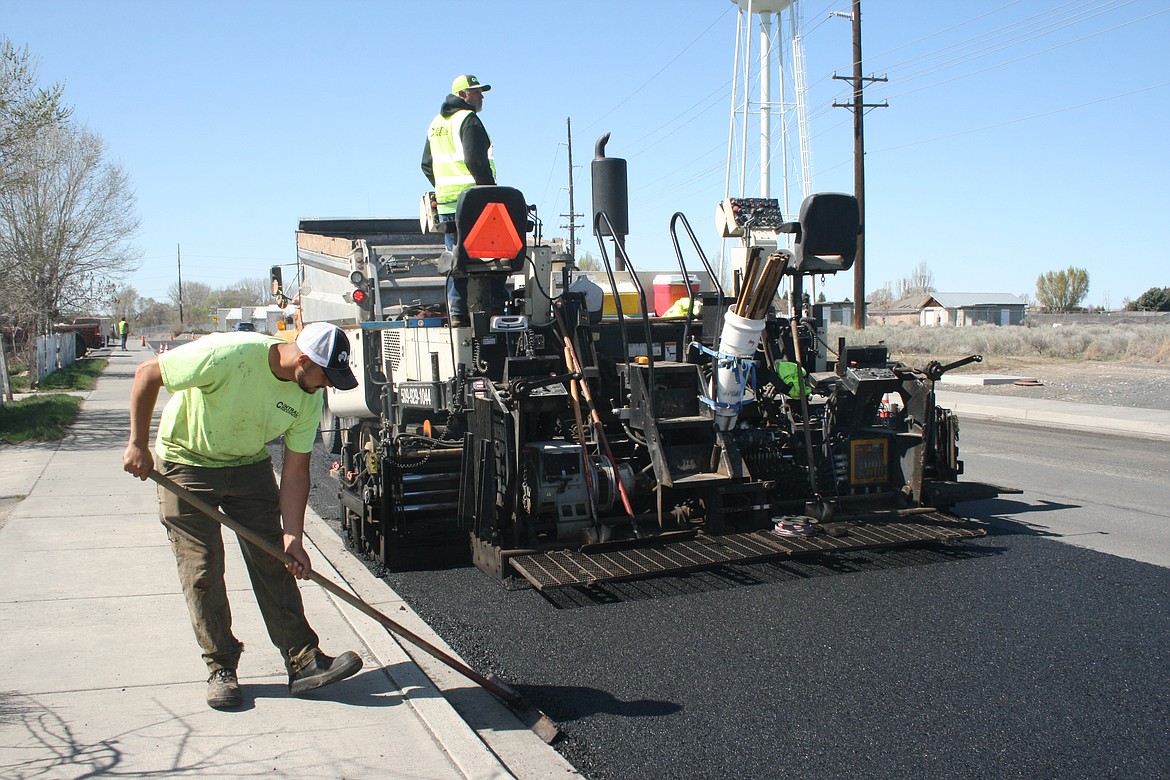 Sergio Alvarez levels a section of asphalt during paving operations along Valley Road Northwest near Moses Lake Monday
Cheryl Schweizer/Columbia Basin Herald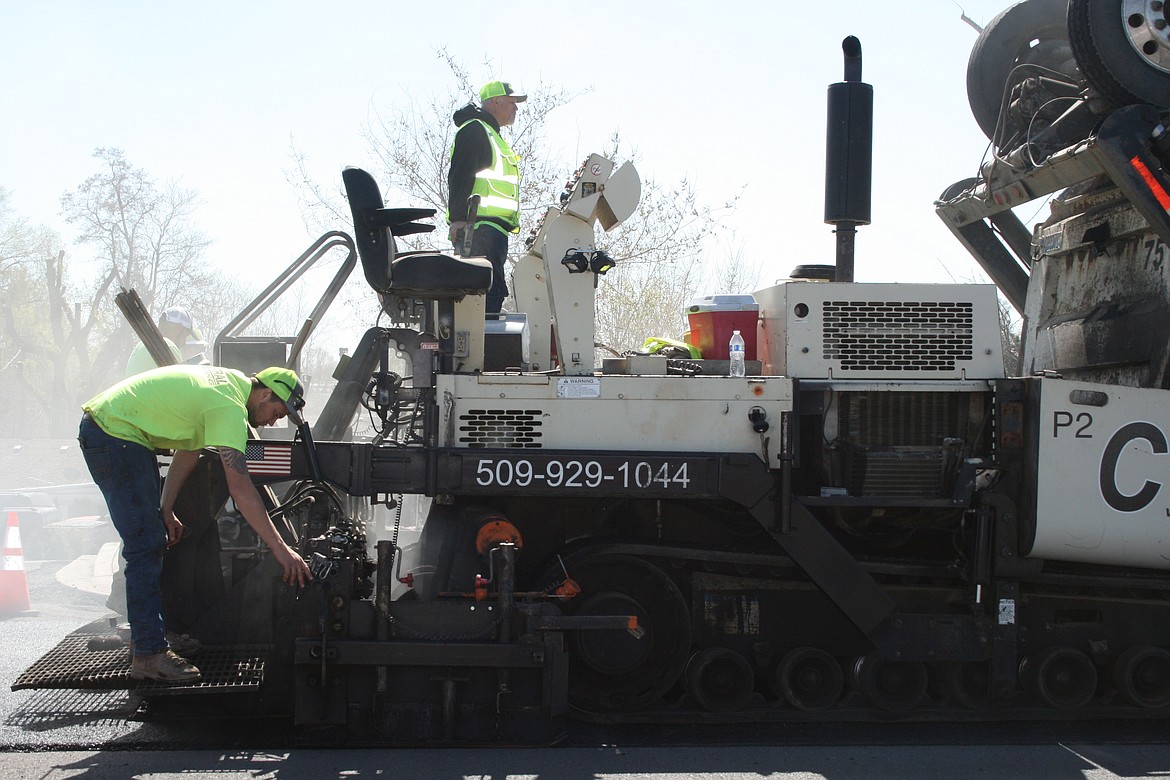 Hunter Bair (left) monitors the distribution of asphalt while paving a section of Valley Road Northwest Monday. Curtis Hawk is the driver.
Previous
Next
by
CHERYL SCHWEIZER
Staff Writer
|
April 6, 2021 1:00 AM
MOSES LAKE — Paving crews should be finished late next week on repaving a section of Valley Road Northeast, adjacent to the Moses Lake city limits, extending from the entrance of Cascade Park to Scott Road.
Paving crews ground down the old asphalt last week, and repaving started Monday. Tom Hanson, of Grant County Public Works, said traffic was pretty brisk Monday morning.
For a project involving dump trucks and paving machines that require multiple operators, it's a pretty precise operation, he said. The depth of the newly-laid asphalt must match that of asphalt already laid and hardened, and that required close attention from the crew.
Bob Bersanti, design and construction engineer for Grant County Public Works, said the project contract is with Central Paving LLC, of Ellensburg, for $446,901. The project was scheduled for 2020, but Grant County Commissioners decided to delay it due to financial concerns stemming from the COVID-19 pandemic.
A $1.04 million contract has been awarded for a second project, also delayed due to the coronavirus pandemic, to Tommer Construction Company, of Ephrata, for upgrades to a four-mile section of Stratford Road, north of Moses Lake. Construction will begin in late April or early May, Bersanti said, and include the stretch from Road 12 Northeast to Road 16 Northeast.
"We'll grind it all down, widen it and resurface it," Bersanti said.
The road will remain two lanes, but each lane and the shoulder will be widened, he added. The road will be resurfaced with chip-seal. It's a process that uses a mix of rock and tar rather than asphalt.
Work on Stratford Road should take until about mid-July, Bersanti said. The road will be open to through traffic until the chip-sealing process begins, then drivers will need to detour, he said.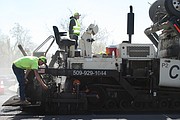 ---