Back on track: Moses Lake BMX sees huge spring kickoff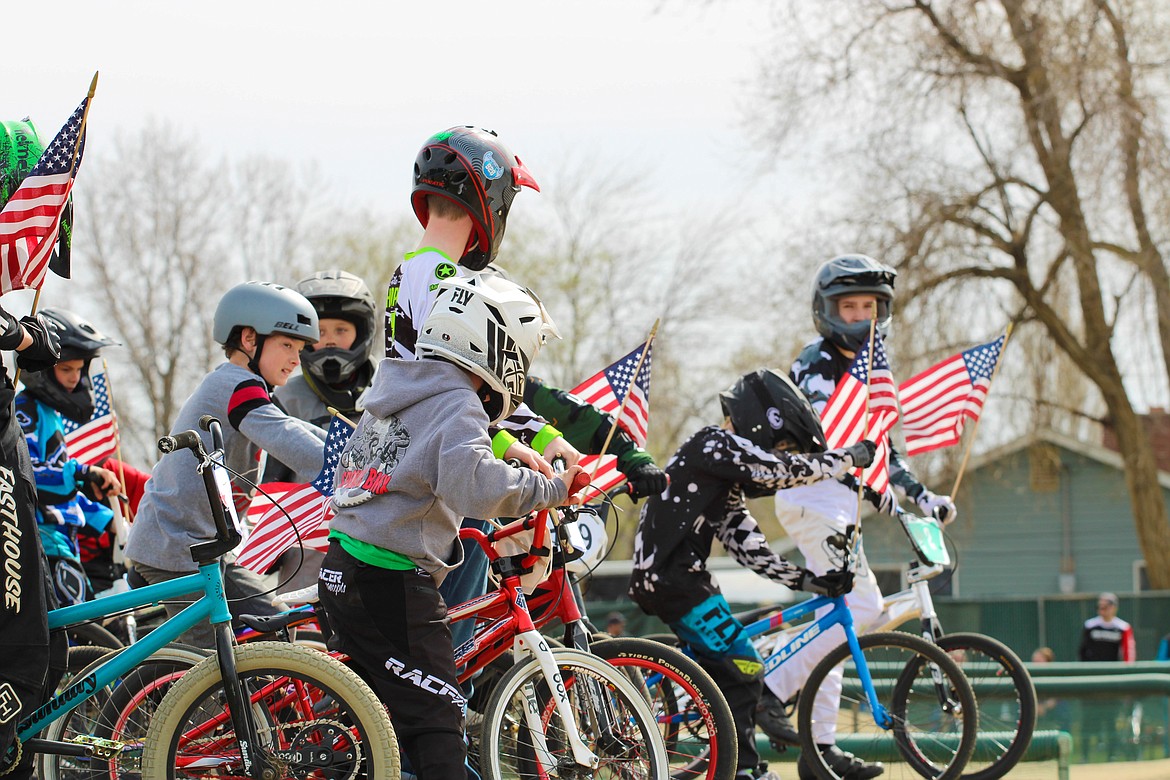 Riders sport American flags during the national anthem before the Saturday race at Moses Lake BMX.
Sam Fletcher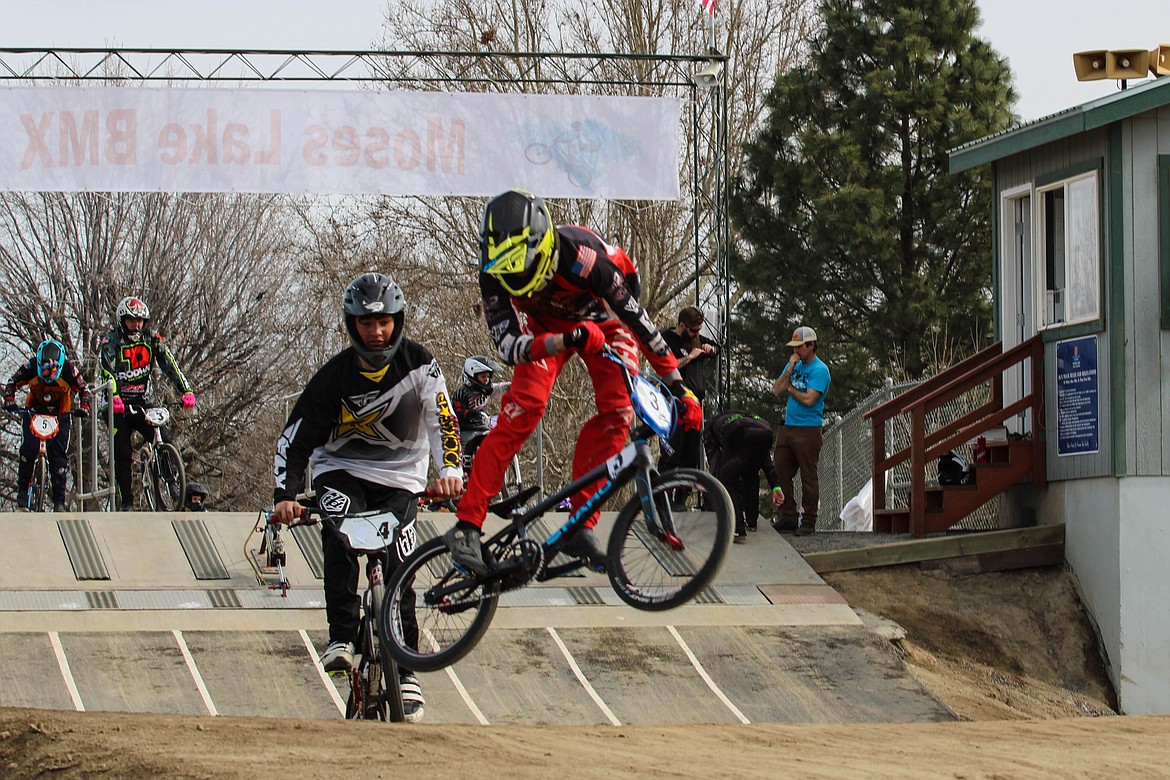 Spokane resident and expert rider Nick Denton, 16, gets some air in a test ride before Saturday's race in Moses Lake.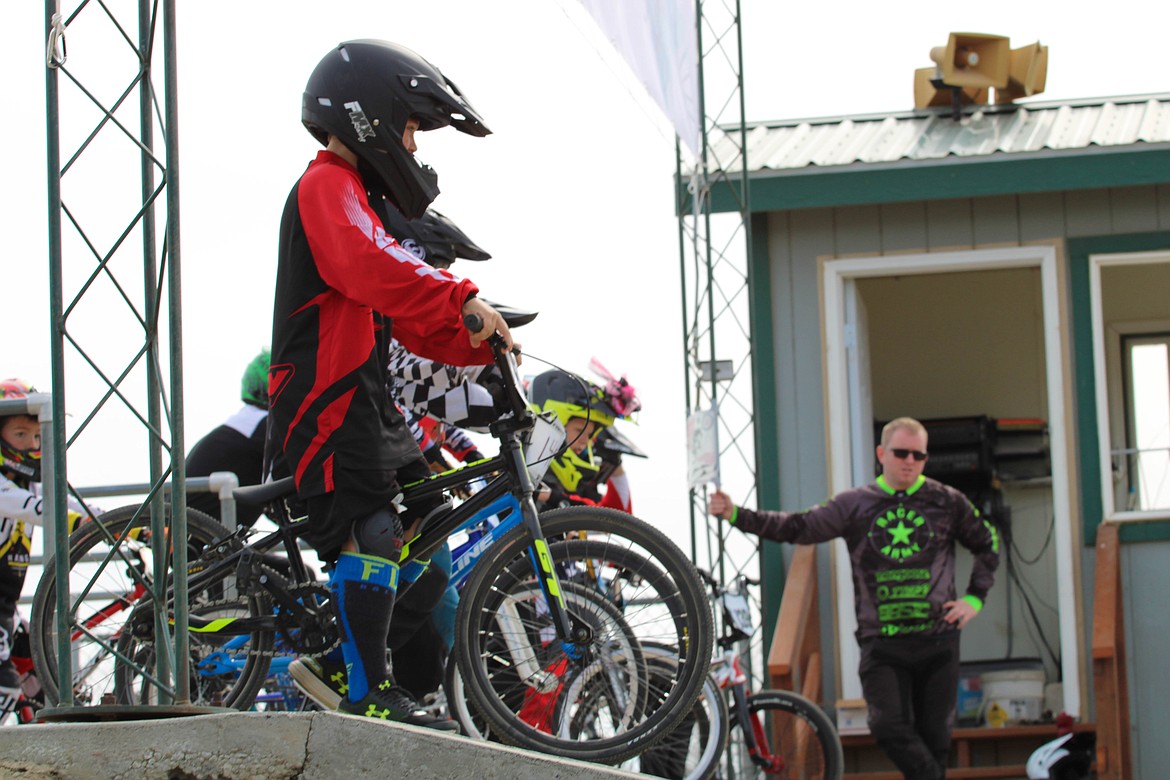 Racers line up before the novice BMX race Saturday morning in Moses Lake.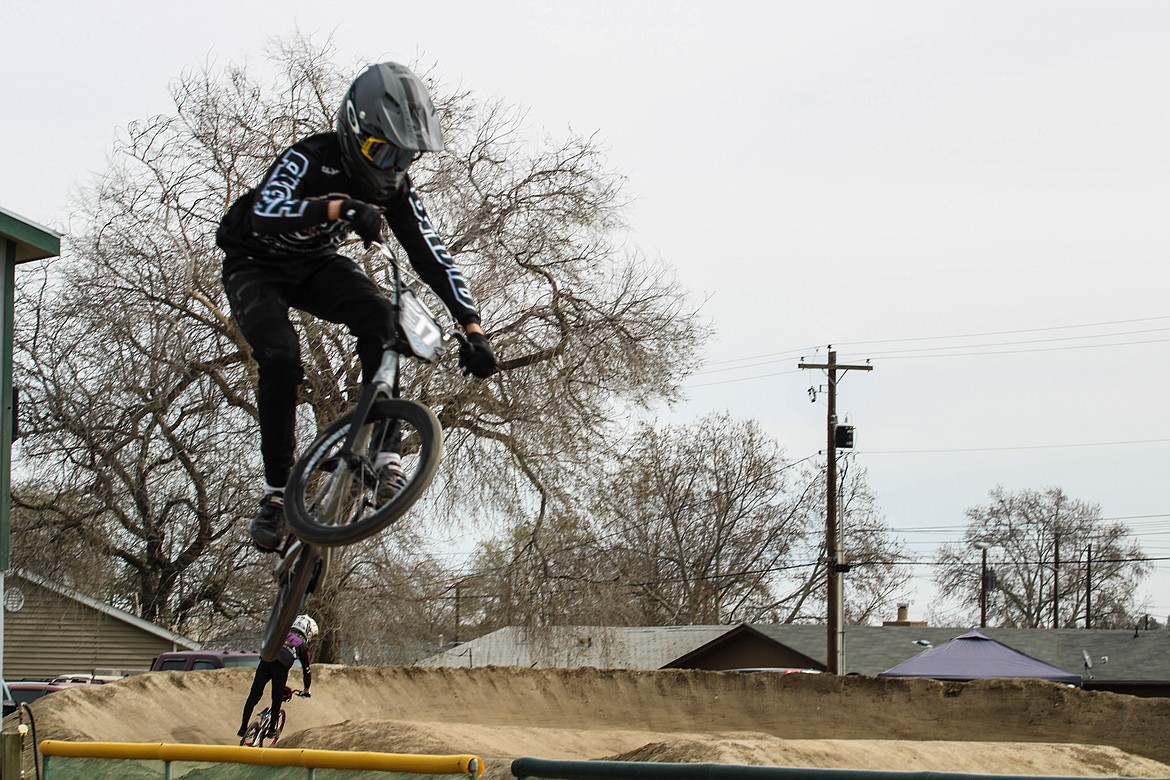 Newman Lake resident and expert rider Tarin Fields, age 13 and ranked 17th nationally, takes a test ride before Saturday's race in Moses Lake.
Previous
Next
by
SAM FLETCHER
Staff Writer
|
April 6, 2021 1:00 AM
When BMX riders pull up to the mechanical gate, an automated voice prompts the race. "OK riders, random start," it says. "Riders, ready? Watch the gate!" Four beeps, the gate falls, and they're off.
Moses Lake BMX, however, is one of three tracks in the state having a normal start to the season, after certain COVID-19 restrictions lifted, and not random at all.
Saturday's kickoff race at 610 Yakima Ave. was five times bigger than anyone expected it to be, said track operator Brandon Holland.
"It was nice to get out and knock the rust off," he said. "Even us operators and volunteers, we're a bit rusty too."
Seventy-three riders took to the track, most of whom were from out of town, representing a spectrum of ages and skill levels, Holland said. Eleven were brand new to the sport that day, which is unheard of.
The day featured 20 motos, small groups intersecting skill levels and ages, each racing three times. The cumulation of the scores marked the first, second and third place winners.
Novice riders went first, on up to expert. At the end, each moto received gold, silver and bronze medallions from USA BMX.
Of the 14 BMX tracks in the state, Moses Lake is the third to open amid certain COVID-19 restrictions, following Columbia Basin BMX in Richland and Peninsula Indoor BMX in Port Orchard, Holland said. He credits the large turnout to this.
Last year, due to the restrictions, many tracks couldn't run at all.
While the odd turn of events last season led to some technical difficulties the first day back -- kinks with virtual registration and gate mechanics – the pandemic was in some ways a blessing for Moses Lake BMX, he said.
An outdoor event where participants are naturally distanced, they could ride right through most restrictions, he said. Keeping folks separated, they created a streamlined registration process, which will make these easier in seasons to come.
"Outside the COVID obstacles, we did great. We really did," Holland said.
As one of the few sports still happening through the pandemic, it bolstered the track's relationship with the city, he said.
"Once we got going, boy, we didn't let up. We went until September and it was a huge statement for us," he said.
Because of the work they put in last year to ensure a season, the track was chosen to hold its second-ever Gold Cup State Qualifier.
Some big things are planned for this year, too, Holland said. This week, April 5-9, is the spring break clinic. It costs $40, and for an hour a day novice riders can acclimate to the track and hone their skills.
On Friday, the final day of the novice clinic, Moses Lake BMX will hold a ceremony and everyone will get T-shirts, he said.
"I'm ready to see some smiles on peoples' faces, and show them all the new stuff we have coming here for our track alone," he said.
Following the clinic on Saturday, AA pro rider (the highest rank) Justin Posey, sponsored by Mongoose Bicycles, will make the trip from California to hold a $40 single-day clinic for intermediate and expert riders. A race will follow the four-hour session at 1:30 p.m.
Holland anticipates people will travel long distances for that one, he said. In total, this marks a turning point for the Moses Lake track, built in 2004.
"It's the growth that we've been trying to get to for the last 2-3 years," Holland said. "Personally for me, as track operator, this is what I've been working toward."
For more information, visit www.moseslakebmx.com.
Sam Fletcher can be reached via email at sfletcher@columbiabasinherald.com.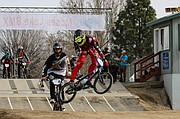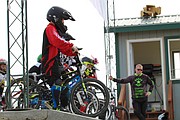 ---